How an Enterprise -- and Enterprising -- Healthcare Network Relies on Systems from ADS
Practice Overview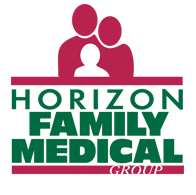 The words "enterprise" and "enterprising" really do define Horizon Family Medical Group (HFMG) in terms of its size, range of specialties, procedures performed, and its philosophy and approach to healthcare and its commitment to HFMG's patients.
HFMG has 40 office locations throughout NY's Hudson Valley region with approximately 600 employees, and 120 providers in primary care, and in specialties spanning allergy to women's health.
HFMG is designated as a patient centered medical home (PCMH), Level 3 by the National Committee of Quality Assurance, an honor given to less than 20% of groups nationwide.
HFMG's full-functioning patient-engagement website provides access to their patient portal, patient surveys, patient information, news and practice events, and it contains links to interesting and informative information.
HFMG Quick History
It was the committed vision of ten Hudson Valley physicians in 1999 that gave rise to what is today HFMG. The physicians envisioned a broad-based regional healthcare resource that would encompass both primary and specialty care. Many of those visionary physicians are still with HFMG today.
HFMG's Automation
MedicsPremier from Advanced Data Systems (ADS) is the system that ties HFMG's multiple offices together making scheduling and coordination as effective and efficient for both patients and staff alike, and for handling HFMG's comprehensive EDI and reporting needs.
Why ADS and MedicsPremier:
HFMG required a vendor that had solid industry stability with a solution that would be:
Easy enterprise scalability with all of the associated requirements including revenue production, analytics and efficiencies
Easy for all of its users to learn and use
Concise on system resources in terms of connectivity between its dozens of locations and HFMG's central business / billing office
James Olver, HFMG's CEO said, "We did our due diligence with a number of vendors and systems and felt ADS and their MedicsPremier system was the best solution. ADS continues to be a solid, reliable and easy-to-access company. Technology performances, first rate service, and a personal touch makes ADS stand out above the competition."
Demographics / MPI:
MedicsPremier manages the demographics of HFMG's entire multi-thousand patient databank. There's not a single duplicate patient record across the enterprise thanks to the system's incredibly powerful database that displays potential duplicates as new patients are entered. And, MedicsPremier's built-in master patient index (MPI) architecture ensures users always identify the exact patient needed.
Clean Claims:
ADS maintains an extraordinary 99% success rate on first-attempt clearinghouse claims as reported by Change Healthcare™ (formerly Emdeon™). The HFMG Billing Team can relate to that in how the vast majority of their claims go through on first pass.
"Hands Off" Billing and EOB Posting:
MedicsPremier makes the process of billing secondary and tertiary insurances effortless as they are submitted electronically once the primary insurance payment has been posted. The system also automatically creates patient statements once all insurance payments have been posted to the account.
Patient Balances / Statements:
The HMFG Billing Team likes how patient statements produced by the system clearly show charges and insurance company payments, visually outlining how the patient amount due was arrived at. And, how the patient amount due on first-time statements to patients are shown as "current" regardless of how long it took HFMG to be reimbursed by insurance.
Mr. Olver commented on how HMFG couldn't possibly calculate the time this alone has saved in terms of patients not having to call for explanations as to why they're past due, even though it's their first statement.
Offsite Statement Production:
MedicsPremier automatically downloads HFMG's patient statement data for outsourced statement production and fulfillment, eliminating the need for staff to produce, fold, stuff, seal and mail their huge number of statements.
Scheduling Management:
The MedicsPremier scheduler is used by HFMG as a fully-functioning management tool not only to schedule patients, but to manage workflow and eliminate bottlenecks, to ensure that diagnostic equipment use is maximized, to and to make certain providers are seeing patients efficiently with minimized "dead space" time.
"The scheduler is smart in that we have preset visit times based on visit reasons, also taking into account whenever technicians, PAs or other practice resources are needed for certain appointment types. If so, the scheduler will automatically account for that. A variety of alerts are displayed on appointments giving us needed information on patients and / or on their appointments," noted Rinku Singh, HFMG's IT Group Leader.
HFMG also uses the scheduler to batch verify patients' insurance coverage prior to their appointments. In that way, the scheduler is actually a revenue producer, preventing situations where services are performed only to find out later about coverage issues.
Reports/Analytics:
As an enterprise operation, HFMG relies heavily on accurate data, reports, and analytics, and MedicsPremier produces exactly that.
Mr. Singh said, "The myriad of reports available in MedicsPremier is impressive, as is the way reports are so user-friendly and configurable. Detailed management, financial, and operational analytics and data are produced virtually instantaneously. We can compile reports showing as much or as little information as required, and we can drill down to the minutiae we often need."
Administrative, operational, financial, billing and scheduling staff can all configure and save their own reports and report parameters, and schedule their reports to compile automatically on certain days, every day, multiple times per day, and at specified times of the day.
"We use MedicsPremier analytics on a variety of subjects to compare current data with previous time periods in an effort to constantly gauge how we are doing in the particular area of operation. Reports are also used to track payer performance, as a guide to see what other payers would have paid on the same procedures, and how quickly they would have reimbursed, and can analyze which payers are likely to reject claims based on past performance. When things like that are doable with your data, you can approach your payers differently when it comes time to renegotiate their agreements," Mr. Singh said.
Security / HIPAA / Audit Trail:
On the security side, HFMG is confident in knowing that MedicsPremier patient data is encrypted per HIPAA's most recent requirements during claim transmissions.
"HFMG has its own stringent in-house HIPAA polices, and knowing that transmitted data from MedicsPremier is also HIPAA compliant is of critical importance to us," Mr. Singh said, adding another note on security: "With 250 system users, we needed a system that would ensure tight, role-based system access and MedicsPremier is ideal for that. Users are assigned various levels of access and functionality based on user login. It's easy to change access levels should a user's role change."
The system's built-in audit trail continually operates in the background; it's frequently referred to by the administrator and managers for reviewing system use by users. Transactions, postings, edits, appointment scheduling / rescheduling /cancelations and more are all performed under the audit trail's ever watchful eye.
Mr. Singh summed up by saying, "Data and security are critically important to us, and MedicsPremier supports each comprehensively and effortlessly."
Bandwidth and System Resources:
Mr. Olver commented that, "One item in particular which has greatly impressed HFMG - especially given our huge number of interconnected locations - is how gentle MedicsPremier is on bandwidth, how concise it is on resources, and how the system is not slowed down with all of its users and sites."
EHR:
HFMG uses eClinical Works (ECW) for EHR. Mr. Olver explained, "HFMG selected ECW many years ago as being the best EHR for HFMG, just as we knew MedicsPremier would be the best practice management system for us. We had every faith that ADS programmers could deliver a clean bi- directional integration with ECW having done so previously for other practices. The integration was completed and today we have a well-functioning, best-of-breed PM/EHR that's perfect for HFMG."
About ADS:
Mr. Olver commented about ADS by saying, "ADS is an incredibly responsive, stable and highly knowledgeable company in healthcare automation. Our experience with ADS, from implementation to system training, from EHR integration to support and updates, have all met or exceeded our expectations. We look forward to having ADS and MedicsPremier remain in our corner as HFMG continues to thrive and grow."