Financial / Billing / Management Automation for Clinical, Toxicological, Genetics and Esoteric Laboratories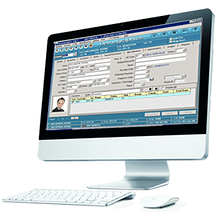 MedicsPM for Laboratories empowers you to obtain every maximized dollar for every test with:
a very consistent 99% success rate on first attempt clearinghouse claims
comprehensive laboratory EDI with eligibility verification
payer-based authorization alerts
real time claim tracking as claims appear in payers' queues
powerful claim denial management with productive resubmissions
automated cascade billing for multiple payers per patient
customized fee schedules by physician, CPT, or payer
automated statements produced as balances become patient-due amounts, with options that include:

downloading patient statement data for incredibly affordable offsite production and fulfillment
ability to have statements electronically delivered, with a secure online payment option for payments directly through the statement
If appropriate, payments by patients can made at the laboratory in a variety of ways (cash, check, credit, or debit card) all of which are posted directly onto each patient's record in the MedicsPM system.
Other MedicsPM system features and capabilities important to Laboratories include:
integrations with LIS automation which are straightforward resulting in a single, unified solution for any Laboratory; integrations with other systems such as EHRs are also available if needed as are data conversions from existing systems
the patient demographics database that's created in MedicsPM for Laboratories which is user-defined searchable and filterable
sales rep activity reporting
laboratory-specific reports and analytics with data drill-downs and exports to Excel™
MedicsRCM Medical Billing Services for Laboratories
Comprehensive, Outsourced Medical Billing and Revenue Cycle Management
Ideal for Pathology Practices and Clinical Laboratories that prefer to outsource their RCM needs
MedicsRCM uses Medics PM and EHR for Laboratories
Clients have transparent, unfettered access to the systems, to the extent they want!
Medics Laboratory Interfaces
ADS has interfaced its systems with a number of laboratories, A few examples are: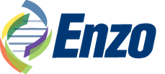 Your Format, Your Way: Customer Hosted or Cloud Based
MedicsPM for Laboratories can be implemented in customer hosted format on a server(s) located at the Laboratory, or Laboratories can opt for cloud based access to ADS' remotely-hosted servers.
ADS: Your Very Trusted Resource in Automation
MedicsPM for Laboratories is produced by ADS, a company with a solid history of stability and reliability in the industry since 1977.
ADS provides timely Implementation, comprehensive system Training, and excellent ongoing Support with updates.
"I've worked with ADS and their PM / EHR systems for 17+ years. The flexibility of use on MedicsPM for Laboratories (MPL) is phenomenal. All of our operators were trained on it quickly since it's so intuitive. It's very easy to navigate from patient to patient, and from account to account without having to close the current window. Robust financial reports really produce a great revenue forecast, and we can view the status on our claims in real time. Reports are configurable in many user defined ways. Implementing MPL was a great ROI decision for Tamarac Pathology."

Margie Martinez, Office Manager
Tamarac Pathology