What is MU?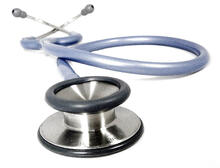 A 3 stage CMS initiative that calls for physicians (aka, "eligible professionals" or "EPs") to obtain significant financial incentives for "meaningfully using" a certified EHR while at the same time, penalizing EPs for not using a certified EHR.
MU was designed to help encourage physicians to implement and use EHRs.
Why go for MU?
To obtain the financial incentives and avoid the penalties, both of which are per EP…not per practice. In the process, EHR adoption helps to better automate the practice on the clinical / medical side.
Current MU status
MU Stages 1 and 2 for Medicare are completed; EPs can no longer attempt to obtain their Medicare incentives for those stages, and those who didn't are open to be penalized. Penalties are to increase yearly to 5% of the EP's Medicare reimbursements and remain at that level until a certified EHR is used. The penalties will cease once certified EHR use is proven by the EP, but Stages 1 and 2 Medicare incentives are over with Stage 3 scheduled to begin in 2017.
Medicaid MU incentive stages are still available; EPs with the correct percentage of Medicaid patients in their population mix are encouraged to go for current stage EHR attestation.
What's needed to attest for MU?
EHRs that are certified for the most current stage; Medics EHR is certified by ICSA Labs™ as complete EHR for Stage 2 MU (the most current stage).
Complete the Request Information form for more details on our Medics solutions for initiatives and incentives.