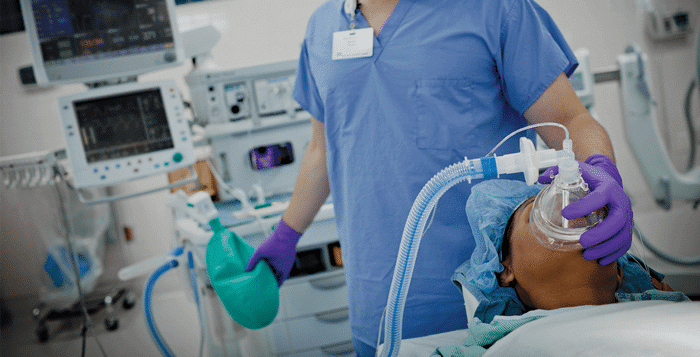 Anesthesiology-Specific Practice Management Software
Anesthesiology practices and Anesthesiology-oriented revenue cycle management companies require very specific capabilities and functionality when it comes to automated practice management (PM).
Those that also need PM (and EHR) automation for Pain Management have additional system requirements.
MedicsPremier Practice Management for Anesthesiology
MedicsPremier for Anesthesiology is excellent for either or both of these specialties with:
Unlimited number of

tax IDs

or a single tax ID

A nearly 99% success rate on first-attempt clearinghouse claims
Concurrency checking to ensure there are no overlaps in billing times
Base Units being linked to Procedure Codes for "accurate-every-time" results
Variable Unit Pricing based on Insurance for quick reimbursement
Versatility with Start / Stop times or Time Units
Difficulty, Physical Status, Emergency Unit fields
CRNA billing for practices requiring this capability
Anesthesia EDI with tens of millions of EDI transactions processed annually through our systems
Insurance Verification in batch or as-needed
Automated Anesthesia EOBs with batch payment posting
Collection Agency-type functionality with Anesthesia oriented A/R
Built in Medics ICD-10 Code Converter
Built in Medics Claims Denial Manager for quickly editing and resubmitting denied claims
Vision™ Claim Tracking provides real time views on claims pending in payers' queues
Offsite or system-generated patient statements as balances become the patient's responsibility
MedicsPortal™ with secure patient pay on line functionality, and through which patients can self-serve
MedicsPremier Reports and Scheduling for Anesthesiology
System reports and KPIs are both comprehensive and highly user-defined. These include a full array of Management and Financial reports, Concurrency Reports for Simultaneous Cases and reports on Total Units / Base Units / Time Units.
Reports are displayable in a number of interesting visual formats / dashboards, and are configurable to compile automatically at user-defined times / intervals. Reports can be exported to Excel™
The dynamic MedicsPremier Appointment Scheduler is a powerful management tool for Anesthesiology (and Pain Management), easily scheduling Anesthesiologists to their cases which can be coded by type, reason, etc.
The scheduler can be used to batch-verify coverage and eligibility in advance.
ADS and Your Medics System
ADS provides timely Implementation, comprehensive Training and excellent ongoing Support with updates. Programmers have performed hundreds of data conversions from existing systems and integrations to other systems, hospitals, HIEs, labs, diagnostic equipment and more.
MedicsPremier can be implemented in the Cloud or as Customer Hosted (client server) on your server(s).
MedicsRCM for Anesthesiology
Comprehensive, Transparent Outsourced Medical Billing and Revenue Cycle Management