Subscribe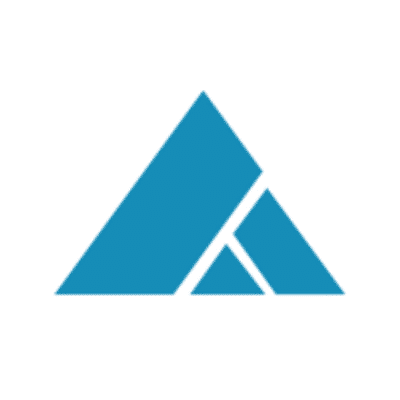 Ep 02: Revenue Cycle Management with Isaiah Leach
In this episode of The Practice Manager Podcast, Isaiah Leach, National Portfolio Manager at Advanced Data Systems, provides an overview of revenue cycle management, and its impact on the financial health of your medical practice.
Additionally, he discusses how his team has been able to improve their clients cash flow by 10%-20%.
The following is an excerpted transcript of our ADS Practice Manager Podcast Episode 2.
Sebastian Rusk: Welcome to the Advanced Data Systems practice manager broadcast experience with key interviews along with tips and highlights of the latest trends in healthcare technology for your practice and now here's your host Carlos Izquierdo.
Carlos: hello everyone welcome back to the Advanced Data Systems practice manager podcast where we're talking about tips, tricks, interviews, and healthcare technology highlights.
For episode two, we have Isaiah Leech, MedicsRCM's National Portfolio Manager. Isaiah does a great job for clients along with the MedicsRCM team. We'll let Isaiah tell us about what he's he does and how the different roles work together in order to achieve a healthy revenue cycle for the providers that trust MedicsRCM.
Isaiah, thank you for coming on board for today's podcast.
Isaiah: No problem. There's a lot of change constantly happening in healthcare overall. I mean things are changing on a on a daily basis and I think that's one of the main reasons people rely on MedicsRCM and its full package of services to keep track of those changes.
Carlos: Actually before we get into details, tell us a little bit about yourself. How did you get involved in this role?
Isaiah: I started out in the not for not for profit sector then began dealing mainly with HMOs and implementation of EHRs. But with the state Medicaid program in New York and the billing factor for not for profits, I went into that as a manager and director. From there I moved to the private sector managing a group of dermatology practices on the front and back ends, helping to expand that group of practices.
I then became a senior account manager and consultant for a very well-known national healthcare consulting firm, and now I'm the national portfolio manager at MedicsRCM.
I make sure our clients' workflow is tight and efficient. For example, I know on a high level looking across the nationally that our laboratory clients are headed in the right direction but that's also true of any of our specialties.
Carlos: You mention laboratories and all specialties so I guess the common denominator with them is revenue cycle management because you need to make sure claims are correct from the start.
Isaiah: We make sure that your claims are clean alleviating the back and forth in twenty different directions. That proper policy numbers and insurance information on the claim goes out correctly. We also manage your patient statements so at the end of every week you have a handle on what we should be collecting because we're submitting claims on a daily basis.
There are four things that can happened with the claim. Either it's going to get paid correctly, or be paid incorrectly, or be denied, or be lost in the transmission. It's the lost part that's especially troubling. And if you're wearing multiple hats you know it can become too late by the time you find out about a claim that was lost.
MedicsRCM is on top of that with real time claim tracking.
We track the scheduler (for clients who use our scheduler) so we know how many appointments you have listed and then we can anticipate a charge on each one eliminating any from slipping through the cracks.
Our system tracks an average turnaround on claims. So for example, we know Medicare should reimburse within fourteen days. On the fifteenth day, we're in touch with Medicare to see what's going on because we haven't gotten a payment or a denial.
Carlos: How many people are on the MedicsRCM team?
Isaiah: We're at over 100 team members and adding to that number daily.
Carlos: You know hundred plus it's a lot of people.
Isaiah: Yes. It's our business to submit claims and get our clients paid. If there's any doubt they're not going to pay. They need to be called and if you're wearing multiple hats, perhaps you're a one person team, that's a lot of work to be calling on your own.
Carlos: You have to be scrubbing claims as well so I see the value there and in engaging with RCM to take care of this.
Isaiah: Definitely. Here's another situation we hear about all the time: the practice has a wonderful biller and everything is fine and then one day he or she decides to retire or leave. So now they'll need someone to do RCM right now how.
MedicsRCM can get transitioned in with minimal, if any downtime. We get their EDI and insurance payers setup. We get all of that taken care of, get setup with the clearinghouse, the enrollments, everything.
Another thing we do is ensure clients' reimbursements go directly into their bank accounts.
Carlos: Right. If you're waiting for paper checks because of bad weather or just anything holds up getting them, that's all eliminated with direct, electronic bank deposits.
Isaiah: Exactly. Besides financial functionality, MedicsRCM clients can use our scheduler and generate their own reports if they want besides the reports we compile for them. We have monthly meetings to review how things are going, review your numbers and project how things will go.
Patients get statements as though they're coming from the provider's office, but patients are directed to contact us - not the provider's office - if they have questions about their statements. Each statement actually has our call center number eliminating calling the practice first, and then being asked to hold while the practice transfers the call to the RCM company during which patients often hang up.
Payments by check are mailed directly to the practice, not to MedicsRCM. In fact, clients can scan their patients' checks as they're written or as they're received in the mail, or they can be batch-scanned so that we can reconcile each patient's account. Clients can then immediately deposit those payments as soon as they're scanned.
Patients can also be directed to go online and make their payments that way with funds going directly into your account.
We assign a specific MedicsRCM contact person for each account which works to ensure as best as possible that there's continuity in working with the same person all the time instead of just getting whomever might be available next to help.
Carlos: I think we've covered a lot of ground today and and I'm sure there's a lot more that we can go into more detail on a later episode about how payment processing takes place, bringing a practice on board but I think for today that's a wrap.
Is there anything else that you feel we should go over?
Isaiah: I think we've covered it all for right now. We absolutely encourage you to check out our website which is www.adsc.com then see "produces" and click the link to "revenue cycle management" where you can read more about our team everything that we spoke about today and more.
You can even chat directly with us through the website.
Also visit www.adsc.com/podcast to subscribe.
If you're struggling with your billing we're happy to provide a no cost assessment on how MedicsRCM can assist. The last thing you want to do is worry about dealing with insurance carriers. It's almost like you have to become a healthcare attorney as well!
Isaiah…thank you for joining us and I look forward to having another episode soon with you.
Sebastian: We appreciate you joining this episode of the ADS Practice Manager Podcast. If you haven't done so already make sure to sign up as an ADS podcast subscriber in order to be notified on upcoming broadcasts. And if you feel so inclined please leave us a review!
About Advanced Data Systems Corporation
Since 1977, Advanced Data Systems Corporation (ADS) has been a leading provider of mobile Electronic Health Records and Practice Management automation for multiple specialties. We have specific systems for Behavioral Health and Laboratories as well as MedicsRIS for radiology. Our MedicsRCM is ideal if revenue cycle management is preferred.

Tens of thousands of providers and system operators rely on solutions from ADS to help them derive maximized revenue with extraordinary efficiency while optimizing the patient's experience enabling them to stay connected using their iPads, iPhones and Android devices.