Financial / Billing / Management Automation for Clinical, Toxicology, Genetics and Esoteric Laboratories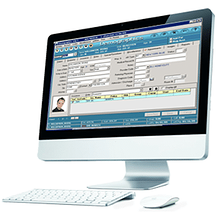 MedicsLab empowers you to obtain every dollar for every test with:
LIS integrations; interfaces to EHRs and other systems as well
PAMA reporting and sales rep activity reporting
payer-based authorization alerts and a very consistent 99% success rate on first-attempt clearinghouse claims
comprehensive laboratory EDI with eligibility verification
in and out-of-network claim denial management with "on the fly" edits and resubmissions
laboratory-specific KPIs, reports, and analytics with data drill-downs and exports to Excel™
patient demographics database with MPI architecture supports user-defined searches and filters; prevents creating duplicate records, and for identifying the correct patient
real-time claim tracking as claims appear in payers' queues
powerful claim denial management with "on the fly" edits and resubmissions
automated cascade billing for multiple payers per patient
customized fee schedules by physician, CPT, or payer
system-produced patient statements with options that include:

incredibly affordable offsite production and fulfillment
electronic statements with a secure online payment option for payments directly through the statement

data conversions from existing systems
Patient payments can made at the laboratory in a variety of ways (cash, check, credit, or debit card) all of which are posted directly onto each patient's record in MedicsLab.
MedicsRCM Billing Services for Laboratories
Comprehensive, Outsourced Medical Billing and Revenue Cycle Management
Ideal for Laboratories that prefer to outsource their RCM needs
MedicsRCM uses MedicsLab as well
Clients have transparent, 24 x 7 x 365 access to all of their data
Medics Laboratory Interfaces
ADS has interfaced its systems with a number of laboratories, A few examples are: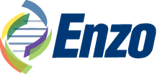 Your Format, Your Way: Customer-Hosted or Cloud Based
MedicsLab can be implemented securely in the cloud on our remotely hosted servers or as customer-hosted on a local server(s) at the Laboratory.
ADS: Your Very Trusted Resource in Automation
MedicsLab is produced by ADS, a company with a solid history of stability and reliability in the industry since 1977.
ADS provides timely Implementation, comprehensive system Training, and ongoing Support with updates.