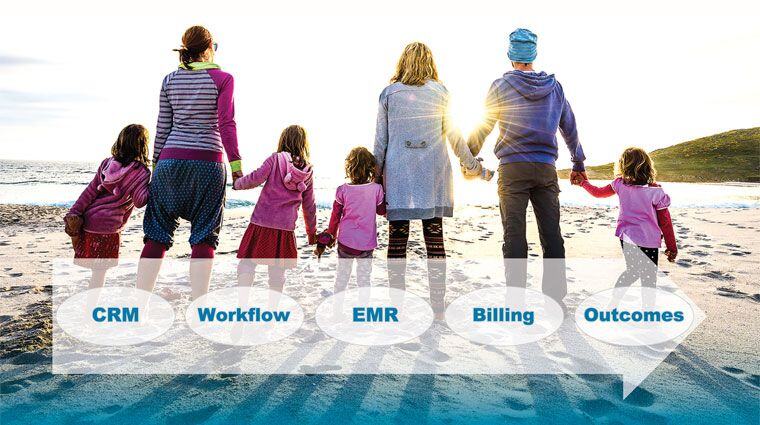 MedicsCloud Suite: Helping You to Help Your Patients/Clients!
From ensuring you're paid as optimally as possible, to keeping everyone in your ecosystem engaged, connected, and mobile, to telemedicine, to managing your clinical requirements, to maximizing workflow and efficiency, to automated bed management if needed, to having a built-in CRM capability, the MedicsCloud Suite covers it all as a true integrated, singular system under one vendor.
Or, the Suite's financial/operations and certified EHR segments are available as needed. ADS clients are never forced to discontinue a system they like in order to get the one they need!









Starting with pre-intake and going from one level of care to another (if applicable), the Suite supports in chronological order:
the MedicsCRM for managing marketing and advertising campaigns in a highly competitive industry

interfaces are also available to existing CRMs such as Salesforce, Sugar, and Zoho

the 24 x 7 x 365, iOS and Android-friendly MedicsPortal, tied to the CRM, for potential patients/clients to request or actually schedule (your option) appointments

appointments are held separately without creating records until the person actually arrives as scheduled
Notifyer transmits alerts to patient's/client's devices on new or existing items to be handled
bi-directional messaging eliminates-time consuming phone time
enables online payments directly to you by patients/clients, or their guarantors
MedicsPortal is a mobility, engagement, and experience-enhancing tool for empowering self-usage while streamlining administrative tasks.
The multi-modality scheduler doubles as a powerful financial and operations facet with:
out-of-network alerts as appointments are scheduled
access to the personal responsibility estimator, ideal for pre-arranging balance-due payments after insurance
displays any copayments
interactive reminder texting option works to eliminate no-shows
batch eligibility verification of benefits in advance of arrivals
multi-modality scheduling for individuals or groups
workflow monitoring eliminates bottlenecks and maximizes resource usage
schedules in-facility and telemedicine sessions
the scheduler and its reports can be centralized or by place-of-service
Ensure every incoming person has been financially pre-screened, that no-shows are at a minimum, and that workflow is optimized, all through the Suite's scheduler.
MedicsKiosk further enhances intake as patients/clients arrive.
arrivals can use their iOS or Android devices to access the kiosk
an iPad, or a tablet, laptop, or desktop workstation may be provided
eliminates clipboards of paper and manual entry by staff
e-signatures and scanning of insurance/personal ID are supported
The kiosk is ideal if the portal wasn't used in advance, and for any new forms needed on arrival.
MedicsCloud EHR is click-free with voice navigation through our built-in Medics FlowText utility. Its specialty-specific content and templates captures encounters quickly, yet comprehensively. And, telemedicine is a key feature!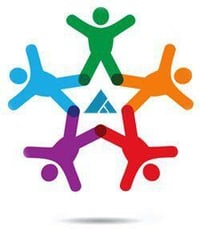 JCAHOand CARF-assessed
FHIR SMART compatible
supports Wiley Practice Planners®
automated consent form
initial assessment and biopsychosocial
treatment plans and outcomes measures
DSM-5
e-Rx for controlled and non-controlled substances
medication management (MARS)
bi-directional interfaces with almost any laboratory LIS
intra-office messaging and critical clinical alerts
documentation requirements
task manager with alerts ensures follow up items aren't missed
bed manager (if needed) bolsters efficiency while reducing wait times for the next available bed

census

feature;

bed type

; occupant's

gender
automatically captures charges

on discharge

comprehensive bed-related report

Telemedicine sessions are easily invoked through the EHR from almost anywhere globally
Transcribe with Medics FlowText intelligently inserting data into the person's record as part of transcribing, in one pass, when using a system such as Dragon Medical One

an incredibly efficient timesaver

completes the record on saving the report

use your iOS or Android

device from almost anywhere to transcribe

if appropriate, transmit finalized reports

to referrers directly from the device
The MedicsCloud EHR is 2015 certified and contains a full array of features designed to make encounters - and your entire facility - highly efficient on the clinical side.
Financials and Billing: Designed to capture every dollar for every service, visit, or stay, the Suite and its comprehensive EDI is invaluable on the financial side, especially at a time when reimbursements are down and personal responsibility amounts are up:
Expected Insurance Value (EIV) anticipates future cash flow enhancing your ability to forecast and make sound business decisions
ideal for enterprise organizations with unlimited tax IDs, or a single tax ID
a nearly 100% clearinghouse success rate on first attempt HCFA and UB claims
intelligent hands-off cascade billing to ensuing insurance payers
automated, almost instantaneous EOB reconciliations via ERAs
grants, scholarships, and charity cases are all seamlessly managed
real-time claim tracking for ensuring your claims are being processed
on-the-fly denial manager for quickly editing and resubmitting denials
rules engine for proactive denial alerts based on the claim and payer

recode claims

likely to be denied

before submitting them

display an accurate view of what will be owed while the person is there
the system produces statements as balances become due

as an option, statements can be produced economically offsite
The Suite's financial component will ensure revenue and cash flow is optimized through intelligent, virtually hands-free automation.
Tasks and KPIs: The Suite's task manager works to keep users in touch with their tasks and follow ups, issuing alerts on missed due dates for next actions. And, its comprehensive Key Performance Indicators (KPIs) produce the data and analytics needed for your organization to operate as profitably and efficiently as possible with:
month end closings provide the actual, static data needed for so many reports and analytics displays
data is displayed in any number of user-defined formats, including dashboards
virtually all data is exportable to Excel
users can create, name, and save reports with orders to automatically compile at specified times or intervals
report elements can be drilled-into for expanded data on those particular fields
Our financial and operational reports, KPIs will keep your organization "in the know" instead of "in the dark," and the task manager will keep things from falling through cracks!
Your organization will greatly benefit from these additional features:
Customer Success
"In my opinion, ADS represents the best source for automated solutions in this specialty."

Anthony Comerford, PhD, CEO
New Hope Integrated Behavioral Healthcare