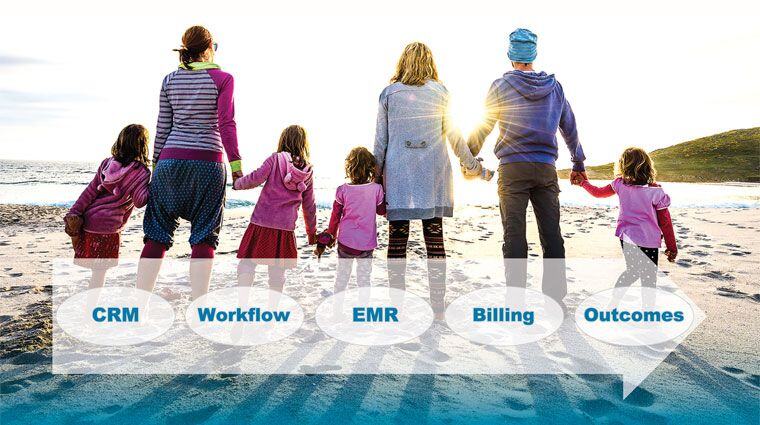 Addiction Treatment Centers and the MedicsCloud Suite: Helping You While You Help Your Patients / Clients!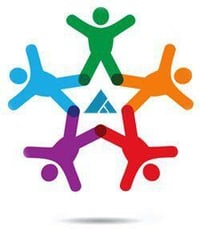 Today, leveraging automation and technology is vitally important. Treatment organizations across all levels of care from detox to outpatient need to be certain they're capturing the appropriate revenue for services provided. Without a doubt, clinical automation, financial viability and visibility are keys to providing a gold standard of care.
Patient / Client Experience Platform engages them through mobile technology to set up financial payment options easily with their mobile device and provide mobile clinical support
Substance Abuse and Behavioral Health Electronic Health Record (EHR) system
Billing Platform has automated the revenue cycle and eligibility process for 1000's of clients across the U.S. and can submit HCFA and UB claims
Telemedicine is transforming the way we engage patients / clients today
Key Performance Indicators (KPIs) with real-time financial reporting dashboard designed to track negative trends in reimbursement and payer payment trends over time
Expected Insurance Value (EIV) anticipates future cash flow enhancing your ability to forecast and make sound business decisions
Supports Wiley PracticePlanners
Outcomes Reporting System tracks patient improvements over time, missed treatment plan protocols, documentation requirements and overdue tasks
Bed Management System designed to support clinical excellence and automate charge capture
The MedicsCloud Suite delivers automation, visibility, clinical improvements and facility insight to help you be more productive!
The Suite is a single platform solution: one system under one vendor.
MedicsRCM is our comprehensive, outsourced revenue cycle management platform for those who no longer want to internally battle the insurance companies.









Patient / Client Experience
Your ecosystem consists of: (1) your patients / clients, (2) your providers, and (3) the treatment facility itself. The MedicsCloud Suite supports facility based engagements through technology by enabling your patients / clients and providers to use their iPads, iPhones, and Androids in so many interesting ways:
The MedicsCloud EHR's portal enables patients / clients to remain engaged and connected with their devices 24 x 7 x 365

:

scheduling appointments
mobile payment options
completing questionnaires in advance
editing demographics and insurance information
viewing clinical data




Patients / clients can use their iPads, iPhones and Android devices to access MedicsKiosk once they arrive, or they can be given an iPad or a tablet / laptop PC. Stationary workstations with desktop PCs may also be set up for kiosk use.


With Dragon Medical One or almost any non-proprietary voice recognition system along with our own, built-in Medics FlowText:
For all around mobility and independence from being "hard wired," MedicsPortal, MedicsKiosk, Medics Telemedicine / teleconferencing, and Medics FlowText provide a world of features empowering all parties to connect, converse, and collaborate.
Patients / clients who can use their everyday devices to (1) self-serve with you in so many ways and, (2) to be engaged in your loop are much more likely to have a positive experience.
That's especially important in getting paid on their larger and larger balance-due amounts. And as you'll see below, we have tools to help with that as well.
CRM
Seemingly overnight, the addiction disorder treatment industry has mushroomed, unfortunately due mostly to the opioid crisis. When any industry mushrooms, by definition it means competition becomes a factor. This definitely applies to addiction treatment.
If your facility or network does marketing or advertising of any kind, you need a way to track the success of those campaigns. The MedicsCRM which is built-into the MedicsCloud Suite at no additional cost can be used to do exactly that. It'll also track referrals by current or former patients / clients and any other referring sources.
Or, the Suite can be interfaced if you prefer to use, or are already using a stand-alone CRM such as Salesforce, Sugar, Hubspot, Zoho, etc.
Scheduling
The Medics Scheduler is designed for addiction treatment centers that offer PHP, IOP and outpatient services. It's a powerful financial and workflow tool designed to protect revenue in advance, and to keep human and diagnostic resources operating at peak efficiency.
If you assign a particular provider during scheduling, the scheduler can be configured to produce alerts if the provider is not in the person's network helping to avoid an unpleasant problem from the start.
Next, there's quick access to the patient / client responsibility estimator which shows an approximation of what he or she will owe once insurance(s) has paid. Being able to provide this on scheduling gives you an opportunity to discuss obtaining at least a partial, if not a full payment. A payment plan might also be discussed.
The MedicsCloud EHR
The MedicsCloud EHR is used by JCAHO and CARF-assessed facilities nationwide. As facility documentation becomes more complex due to payer requirements you'll need a system that will adapt with you and support the following:
automated consent form
initial assessment and biopsychosocial
treatment plans and outcomes measures
DSM-5
e-Rx for controlled and non-controlled substances
medication management (MARS)
bi-directional interfaces with laboratories' LIS's
intra-office messaging and critical clinical alerts
The MedicsCloud EHR stays with the person through any changes in levels of care.
It's 2015 certified and contains a built-in MACRA dashboard for MIPS reporting.
If you'd like to retain your existing EHR, it can no doubt be interfaced via HL7 with the practice management portion of the MedicsCloud Suite.
Billing, Claims, Financial
As encounters are completed, data is transmitted to the Medics billing and financial side for quick claims submission.
Patients / Clients can be shown their approximate responsibility amounts and how they were calculated. A partial or even a full payment can be requested, or a payment plan can be setup.
Acknowledgements can also be presented to patients / clients and be signed by them as to what they'll approximately owe.
As for claims and EDI:
the system maintains a nearly 99% success rate on first attempt clearinghouse claims
HCFA and UB claims are supported
real-time claim tracking enables you to view claims to ensure they're not being ignored
the denial manager displays denial reasons for quick editing and resubmissions
grants, scholarships, and charity cases are all seamlessly managed
The system's Rules Engine supports proactive alerts on claims likely to be denied based on the payer's denial history.
The MedicsPortal supports payments online directly to you.
The EDI, claims, and billing capabilities in the MedicsCloud Suite are powerful and intelligent designed to eliminate labor intensive manual processes, and help you obtain your amounts due after insurance has reimbursed.
Bed Management
The built-in Medics BedManager supports a number of features designed to make managing beds efficient and revenue-producing.
At a glance, administrators and authorized users can see:
a midnight census
the real-time status of beds that are currently occupied and by whom, including gender
particular programs in which the person may be enrolled
level of service
bed type, size and location
the number of remaining days
BedManager provides for automatic charge posting at time of discharge with flexible billing protocols that work best for your facility.
Utilization and planning are improved helping to automate the entire admissions and discharge process while wait times for beds are dramatically reduced.
Reports / KPIs / Analytics
Obtaining financial and operational data in the MedicsCloud Suite couldn't be easier. Our user-defined clinical and financial dashboards provide real-time visibility into every aspect of your organization.
Parameters in all reports can be saved eliminating the need for users to create the same reports over and over again. They're able to be named and set to compile automatically at user-defined times, intervals, days of the week, monthly, quarterly, annually, etc.
Virtually all reports including every financial report are exportable to Excel.
The MedicsCloud Suite's financial and operational reports and KPIs will work to keep your organization on track and "in the know" instead of "in the dark."
Other MedicsCloud Suite items of interest for your Addiction Treatment setting:
the system supports an unlimited number of tax IDs, or a single tax ID depending on how you're setup; tax IDs are accessible only to users with authorized access to any in particular and they're easily maneuverable
the MedicsCloud Suite operates under master patient index (MPI) architecture which ensures identifying the correctly needed patient / client, and for preventing duplicate records from being created
the Audit Trail comprehensively monitors system use by login enabling administrators and others who are authorized to view a variety of user actions
MedicsRCM
MedicsRCM is available for organizations that prefer comprehensive, outsourced revenue cycle management.
MedicsRCM allows you to outsource your revenue cycle function so you can spend more time with your patients / clients. Typically our customers see revenue improvements of 10% - 20% by employing a number of automation capabilities which includes ensuring your claims are being submitted at their highest possible value without over-coding.
This alone accounts for an uptick in revenue. It's very difficult to do this on the organizational level with the hundreds and even thousands of possible combinations of payers and codes. MedicsRCM does it with its advanced automation tools and its team of Addiction Treatment billing and coding specialists.
MedicsRCM customers have 24 x 7 x 365 secure, transparent access to all of their data, and are encouraged to view their work at any time to see how MedicsRCM is doing. In fact we train RCM clients on using the system so they can do exactly that.
Customers also have access to the Medics scheduler and all of its features, and to the MedicsCloud EHR. If you have an existing EHR you'd like to retain, that's easily done with an interface to the MedicsRCM system.
MedicsRCM performs no-cost assessments and can show exactly how they'd be able to increase your revenue.
Customer Success
"In my opinion, ADS represents the best source for automated solutions in this specialty."

Anthony Comerford, PhD, CEO
New Hope Integrated Behavioral Healthcare