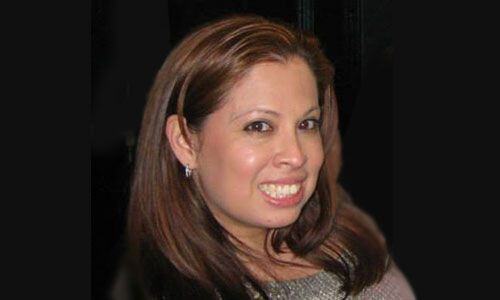 5 Reasons Behavioral Health Practices Need EHR Software
Today in the United States, behavioral health practices of all sizes continue to operate using old-fashioned paper-based systems or generic office software that does little to help them keep their work organized and flowing efficiently.
In some cases, providers think that the cost of electronic health records software is so high that they cannot consider deploying it. Others believe that the current state of EHR applications lacks features they need in their behavioral health practice. However, advances in cloud computing technology have resulted in the growing use of highly secure cloud-based EHR setups.
EHR vendors are now tailoring their software to better meet the needs of behavioral health practices. They offer behavioral health EHR applications in the form of Software as a Service. A SaaS is typically subscription-based, which reduces the total cost of ownership to providers. EHR applications built as SaaS also scales as you grow, allowing you to only pay for the number of practitioners under your roof using the service.
As an EHR vendor ourselves, we understand that EHR software can be expensive. However, the payoffs are far greater than the investment, especially in behavioral health practices. In this article, we cover the 5 major reasons why your behavioral health practice needs EHR software.
1. Increased Productivity
When you integrate EHR with practice management software, your team can now automate calls to patients, which helps to reduce the number of no-shows. Recording these calls in the voice of your staffers can even make it reassuring to patients with behavioral health issues, as they will be hearing about their appointment from a voice they are already familiar with.
What's more, the EHR software facilitates determining which patients need to come in for follow-up appointments, serving to fill empty appointment times now rather than later when there are fewer slots available.
2. Reduced Recoupments and Denial of Claims
You have undoubtedly noticed that third-party payers are growing more stringent in the documents they require for rendered services. If your organization fails to provide the needed information, you face delayed claims, denials of claims, or payments recouped by payers following audits.
A major benefit of deploying electronic health record software in your behavioral health practice is that you can count on the documentation always being completed with all necessary details. This helps you avoid billing and reimbursement issues and improve the flow of revenue in your practice.
3. Prescription Tracking
It's a sad fact of modern life that many prescriptions for psychotropic medications designed to help patients are vulnerable to abuse. This is why behavioral health professionals are coming to rely on the prescription tracking capabilities of their EHR.
Tracking prescriptions electronically ensures that patients are only receiving medication from a single provider. Otherwise, patients can abuse the system, obtaining multiple prescriptions for the same controlled substance from numerous doctors using different pharmacies. Tracking also helps doctors verify that their patients are getting the prescriptions filled on a regular basis.
Healthcare providers need to make sure that they are complying with government regulations affecting behavioral health. Keep in mind that in 2018, Congress passed the Substance Use-Disorder Prevention that Promotes Opioid Recovery and Treatment (SUPPORT) for Patients and Communities Act, which is designed to tackle the growing opioids abuse crisis in the United States.
As the Office of the National Coordinator for Health Information Technology put it, "This legislation mandated that all Medicare Part D providers electronically prescribe controlled substances (EPCS) by 2021." So there is growing support to phase out old fashioned handwritten prescriptions and to switch to a more modern approach with e-prescribing.
Related article: Everything you need to know about the EPCS Mandates
Not only will you ensure compliance with the country's anti-opioid abuse efforts, but you will also save your staff time because it is more efficient to issue electronic prescriptions. An added bonus is that it saves your patients time too, since the prescription can be filled while they travel from your office to the pharmacy.
4. Improved Coordination of Services
The nature of behavioral health disorders means that patients typically will be seeing multiple providers as well as receive a broad range of services.
With more moving parts to juggle, it's beneficial for behavioral health practices to deploy EHR software, as this facilitates communication among providers, helping to avoid wasteful duplication of services. After all, a patient may not be in a position to judge whether he or she is receiving redundant care, relying on the professionals to see to it that services are being provided efficiently.
5. Authorization Tracking
How much time does staff in your behavioral practice spend on the phone trying to verify the patient's insurance authorization for services? You certainly want it to be a smooth process as workers determine how many units a patient has left for authorization. If not, you jeopardize the patient's continuity of care as well as avoid accumulating denied claims.
Medicare, Medicaid and insurance companies along with accrediting agencies must contend with increasingly growing requirements surrounding the offering of service, which demonstrates the need of behavioral health providers to communicate the details to them with the help of electronic health record software. An EHR becomes a crucial tool in ensuring high-quality care for each patient.
Finding The Right EHR Software For Your Practice
Behavioral health professionals should take advantage of the latest developments in software and technology to run their operations more effectively. Now that you are more familiar with reasons why practices need to use EHR software, you and fellow stakeholders will need to consider the options for electronic health records software and identify which software may be right for you.
To help you get started in that process, check out our free and informative eBook, "Electronic Health Records Software: A Vital Component to Any Modern Medical Practice" to help put things in perspective.
Articles you may also be interested in:
About Christina Rosario
Christina Rosario is the Director of Sales and Marketing at Advanced Data Systems Corporation, a leading provider of healthcare IT solutions for medical practices and billing companies. When she's not helping ADS clients boost productivity and profitability, she can be found browsing travel websites, shopping in NYC, and spending time with her family.