Practice Management | Healthcare Advice
How much thought do you give to the various computer systems that have been set up to enable staff to keep track of and manage patient data as well as communicate and connect with other entities, such as insurance providers and referring physicians? While the computer setup is the main concern for your IT department, being aware of how these systems connect and work together is a matter of importance for everyone on staff regardless of their position. To that end, healthcare organizations must stay aware of interoperability and how it supports their team as well as the patients they serve.
Practice Management | Healthcare Advice
Viruses. Spyware. Ransomware. Hacking. Intrusions. All are extremely damaging, especially when healthcare systems are involved. That's because they not only compromise sensitive and confidential financial and operational information, but they put patients' personal health information (PHI) at risk, as well.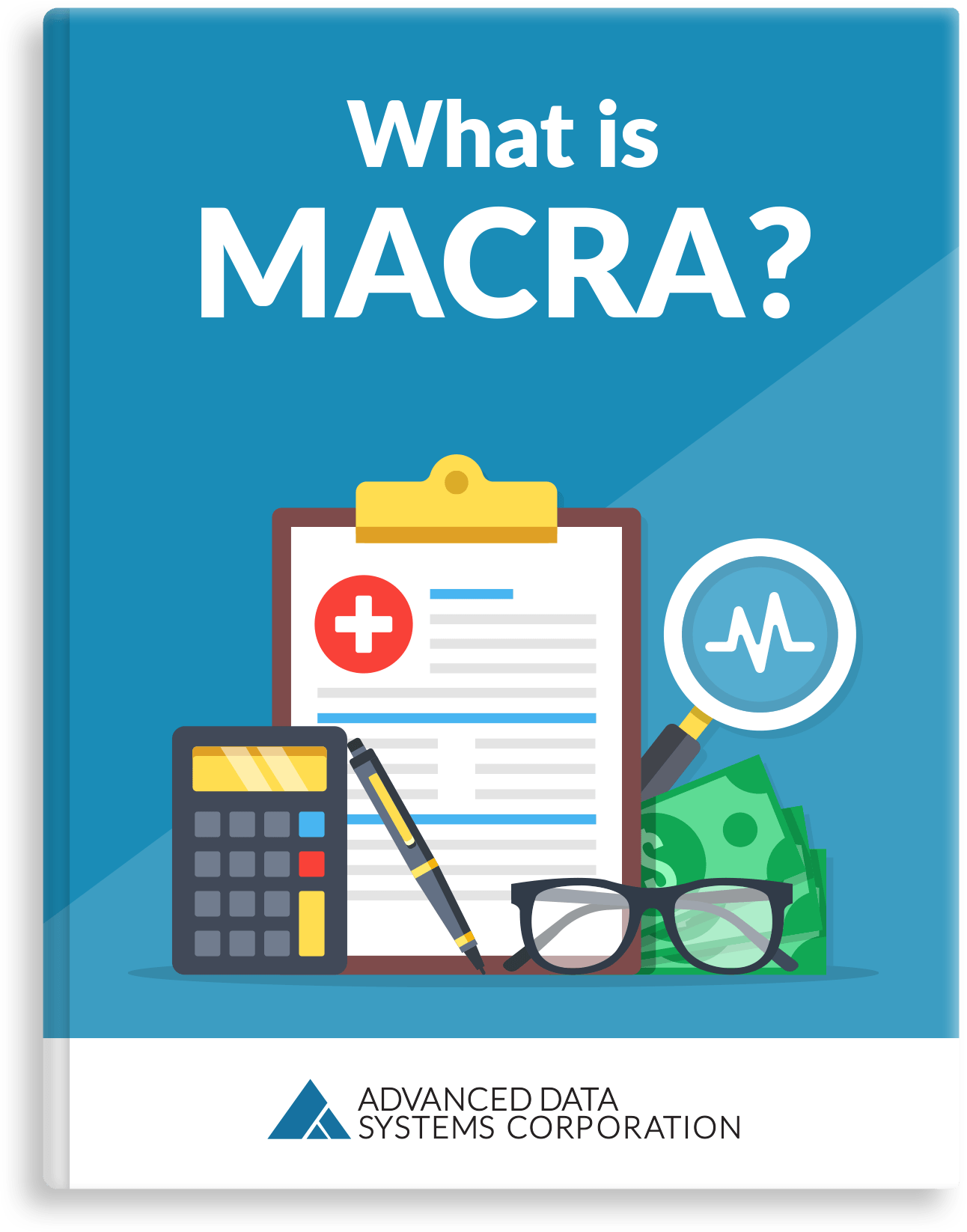 What Is MACRA?
There are many aspects of MACRA, and it's important you're familiar with all of them.
Practice Management | Value-Based Care
Substance use treatment has changed. No longer do programs adhere to a single pathway for treatment. In 2019, you must treat each person individually because what works for one person doesn't always work for another. Multiple pathways for recovery create more options to aid in the recovery process. It's pertinent to know you're living up to your responsibility in providing care that is person-centered, holistic, and stress-free. Here are 6 steps for improving your feedback strategy to ensure your substance use treatment facility is providing person-centered care.
Medical Billing / RCM | Practice Management | Electronic Health Records
Substance abuse treatment centers are finding it's become a complicated - even dangerous - world of reduced insurance reimbursements resulting in continually increasing patient / client receivables. In some cases, personal responsibility amounts are equaling, or even exceeding, what insurance reimburses.
Practice Management | Electronic Health Records | Value-Based Care
Knowledge is power, the saying goes, and access to more information about the quality of care that we provide to patients will help improve the way we deliver healthcare in this country. To that end, the U.S. government established the Physician Quality Reporting System (PQRS) for the Centers for Medicare and Medicaid Services, or CMS. The PQRS was designed to help eligible providers provide a higher standard of care to each patient they treat, as well as to quantify their ability to meet various quality metrics.
Practice Management | Electronic Health Records | Value-Based Care
What Is EHR Software? You've either recently installed Electronic Health Record software at your thriving practice, or you are about to deploy an EHR for the first time. While you may be familiar with the basics of how EHR applications function, there may some features that you are unaware of or are not currently taking advantage of.
Practice Management | Electronic Health Records | Healthcare Advice
Physicians who started their practices well before the dawn of the Internet naturally have a different perspective than those doctors who grew up while the world was already online, in terms of how we communicate complex and sensitive information about patients.
While you are primarily in the healthcare business, part of your work as a medical office manager also has to do with "customer service" (even though in this case, of course, the customers are referred to as "patients"). And savvy business people are aware that one of the keys to success in any operation is maintaining if not boosting engagement with the people being served.
Medical Billing / RCM | Practice Management | Electronic Health Records
Whether you have been a medical office manager for some time now or are somewhat new on the job, there is always more for you to learn about software and technology to help everything run more smoothly.
Medical Billing / RCM | Practice Management
Are you starting up a new company that calls for the inclusion of laboratory space, or are you revamping an existing area for your lab and have determined that now it's time to find suitable lab software so you can get up and running? As a laboratory manager in charge of the equipment and software to be used, you have a priority to look into software availability and to find the most appropriate applications for your organization.