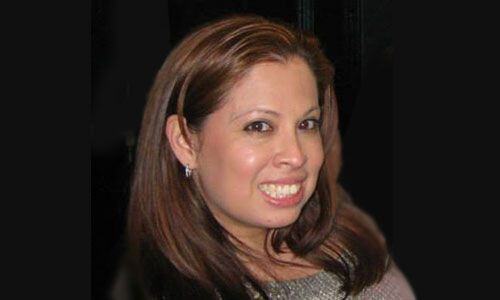 Can RCM Software Help Your Medical Practice Stop Losing Revenue?
It's no secret that the more you can standardize and automate processes, the more efficiently you can run an enterprise. There's a timeline you can draw from the dawn of Henry Ford's automotive assembly lines to the age of computerization and the ICD-10 codes we use today as standardized, universal descriptions for diagnosing and treating patients.
As you know, when it comes to healthcare revenue cycle management, there is a lot of documentation to generate, save, and analyze. This information is needed for each patient's medical records. Your staff uses the same details to support the bills you send to insurance providers.
But chances are there is room for improvement in your organizational healthcare systems. You and your colleagues will want to determine if your medical practice is currently leaving money on the table, simply because of inefficient management of the revenue cycle.
Across the country, healthcare practices currently lose billions of dollars annually, per the Medical Group Management Association. The MGMA explains that "the industry could have saved $16.3 billion in 2020 or 42% of the $39 billion spent on administrative transactions tracked by the 2020 CAQH Index."
You and your team won't want to dismiss such statistics. Like many medical professionals, your profit margins have probably decreased quite a bit since the start of the novel coronavirus pandemic. As states start to pick up the pieces and emerge from lockdowns, it's time to pay more attention to improving your revenue cycle management system.
Specialized Software is Crucial to Stop Losing Revenue
Installing Revenue Cycle Management software developed specifically for use in medical environments is your best option. Instead of using some generic application that any business might apply to its medical billing processes, you want dedicated software designed for your industry.
Here are key features of revenue cycle management software that help a medical practice derive more money from each patient encounter:
Automatically Verifying Patient Eligibility
Your revenue cycle actually begins as soon as a patient walks through your doors or calls to set an appointment. Instead of forcing your staff to wait on the phone to call and verify eligibility, you use RCM software to automatically check patient status electronically.
Think of how much actual patient-centric work your team can do when they're not burdened with such routine tasks as checking insurance status.
RCM applications not only empower healthcare organizations by streamlining their work but also help them collect more of what's rightfully theirs from insurers.
Fewer Denied Claims
When a member of your team makes a mistake in a claim, the time it takes to detect the error and then resubmit the information means a drastic slowdown in the medical billing process and therefore the flow of revenue.
Using a revenue cycle management software application will alert staff to mistakes so they can correct them immediately for resubmission.
Obtain Highest Value From Medical Claims
While you're involved in medicine to help others, you have to earn a living and be able to keep the lights on at your facility.
So the value of installing RCM software becomes even clearer when you realize you can use it to submit claims at the highest value available to you. The computerization of your medical billing processes makes it easier to match patterns. They help see to it that every claim is reimbursed correctly, instead of in the insurer's favor.
Generate Reports on KPIs
How much time does your staff take now to develop key performance indicator reports for weekly meetings? Think of all the different reports you use to keep the practice running.
Using a dedicated revenue cycle management software application is ideal for managerial and financial reports. The information is at your fingertips, and it's easy to use customized templates for your unique meeting requirements.
Using a Cloud Option to Take a Burden Off of Your IT Department
For healthcare organizations that have multiple offices, you are already using multiple data centers to back up the crucial files every day. That creates extra hassles that you can avoid by working with a cloud computing-based revenue cycle management software solution.
Software as a Service or SaaS is popular because the provider updates it as needed without your IT team needing to deal with the changes. And if you have other offices, they can all connect to the same cloud services.
How Using Dedicated RCM Software Improves the Flow of Cash in Your Organization
It pays to use software specifically designed to enhance your revenue cycle management solution in a healthcare setting. The work done for healthcare organizations, be it in a hospital, clinic, or medical practice requires cooperation with different entities, from private insurers to Medicaid.
Your staff doesn't waste so much time on routine tasks because you can automate them with the revenue cycle management software tools. You stand to be paid for services faster too since the software spots errors and alerts you to fix claims. That way, they're correct the first time going out.
Getting Into the Details of Revenue Cycle Management Software
There is a lot of information to absorb about Revenue Cycle Management. It will take a while to become conversant in all the ways it can improve the flow of cash in your facilities.
Becoming more familiar with how the medical billing process works behind the scenes can help you run your practice more efficiently. With that in mind, download our informative eBook, the "Compete Guide to Medical Billing Services."
Key Takeaways
The medical industry lost approximately $16.3 billion in 2020 on administrative transactions that they could have kept using RCM software.
The more you standardize and automate

medical billing services

, the more efficient your healthcare organization will operate.
Medical practices cannot afford to reduce their profit margins, especially after the financial beating so many have experienced due to Covid-19.
It's possible to improve the flow of money when you use dedicated Revenue Cycle Management Software.
Installing a revenue cycle management software application on your own servers is one option. Another is to use a cloud computing solution, also known as Software as a Service (SaaS), which will be much easier to manage.
About Christina Rosario
Christina Rosario is the Director of Sales and Marketing at Advanced Data Systems Corporation, a leading provider of healthcare IT solutions for medical practices and billing companies. When she's not helping ADS clients boost productivity and profitability, she can be found browsing travel websites, shopping in NYC, and spending time with her family.