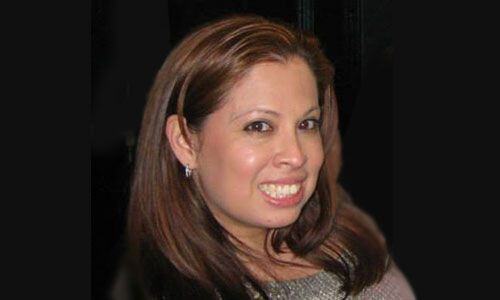 A Complete Walkthrough of the Healthcare Revenue Cycle Management (RCM) Steps
No matter how excellent a job your team is doing in your medical practice, you can't keep the lights on and the doors open just based on the quality of care being provided. It's incumbent on you to pay close attention to your financials, too. Those organizations that fail to stay on top of the level of revenue they're bringing in could find themselves scrambling to remain viable while other practices around them are actually thriving.
This is why it's so important to understand the healthcare revenue cycle and the steps it entails. Revenue Cycle Management is the term given to a financial process, encompassing management of funds as well as collecting payments for the treatment a healthcare provider offer your patients.
The revenue cycle in a medical practice can be envisioned in 7 basic steps, beginning with deploying RCM softwareor RCM services outsourcing the work to a third party, authorizing patients prior to service, determining patient eligibility and benefits, submitting claims, dealing with posted payments, managing denials, and generating reports. It should become clearer that having a process in place for revenue is crucial for any healthcare providers' billing cycle.
With that in mind, here is a complete walkthrough of the healthcare revenue cycle management in 7 steps:
Step 1: RCM Software or Outsourcing Processing
Deciding how to handle your processing is the first step to the cycle. How big is your medical organization? If you are fairly limited in scope and have a good IT team in place as well as staff who are well versed in using dedicated software for medical billing, you may prefer to install RCM software on your own servers.
However, if you run a larger organization, such as one with several physicians across multiple satellite offices, the best approach might be to outsource the process to third-party experts. Practices with limited staff expertise in RCM will also find it beneficial to rely on outsiders for this task, so they can focus on their core capabilities and inpatient treatment.
---
Stay up-to-date on vital topics by subscribing to our blog. (And get a free ebook when you subscribe!)
---
Step 2: Patient Pre-Authorization
The next step in Revenue Cycle Management is the pre-authorization of each patient. The U.S. government defines pre-authorization as a decision by a health insurer or plan that prescription medication, procedure, service, or equipment is medically necessary. The exception to pre-authorization would be in cases of medical emergency.
It's important to remember that pre-authorization for a procedure or medicine does not necessarily mean that the insurer will cover its cost, though. Patients and healthcare providers have to double-check if there is any doubt about coverage.
Step 3: Eligibility & Benefits Verification
Some of the drudgeries of your front office staff have to do with checking on eligibility and benefits for patients. When done over the phone, it can be a grueling and time-consuming experience that results in poor employee morale.
Modern medical office software will include automatic checking of patient eligibility via the Internet over secure channels, meaning that using dedicated RCM software offers proven results that speed up the verification process of whether or not a patient is entitled to a particular benefit.
Step 4: Claims Submission
Payment will not be forthcoming until your office properly submits claims for the work you do for your patients. Practice Management or PM software is invaluable in this situation. You use it to submit claims automatically, including the option to do this in batches. Since human error is always a factor to contend with in submitting claims, you'll want to position PM software tools that include an option to detect mistakes and then explain them to you so you can learn and fix the problem. Then you can immediately resubmit the claim.
Accelerating the flow of billing in your organization will be easier when you gain tighter control over claims and have tools in place to weed out common errors and improve total revenue cycle management.
Step 5: Payment Posting
After the claim is successfully submitted and reviewed, the payment is posted and is able to be paid by your patient. RCM service and software can help in this respect not only in the convenience it offers for generating billing statements but with the entire collections experience. You can even use the system to send messages to patients electronically with a "click here to pay" option to encourage patient payments to happen more quickly. Billing over networks like this is done via Electronic Data Interchange (EDI).
Step 6: Denial Management
How often are claims denied for services rendered out of your facility? If your quarterly reports are showing a downturn in revenue because of too many denied claims, it's time to investigate the matter. Properly executed denial management will, in the end, boost earnings if revenue has lately been slow because of problematic claims.
Including this process of denial management in your cycle can help you recover revenue that might otherwise have remained overlooked because of forms filed incorrectly to health insurance companies. You might uncover patterns, such as more denied claims when certain people are working together (or actually not working very hard when they are scheduled on the same shift) or billing problems for certain types of procedures or members of your patient population.
Step 7: Reporting
Medical practices or hospitals without detailed reports can have hidden problems that may be growing worse. You need to generate a range of data reports for your meetings. Use the RCM software tools to define customized reports, including financial data, information management services, and key performance indicators to see if your staff are meeting benchmarks. RCM AI can also help with this.
What's more, when using a modern, state-of-the-art RCM system, you can generate reports at will, not having to worry that the processing might slow down for other users. Your practice will work more productively as a result.
Key Takeaway:
Revenue Cycle Management solutions

or RCM is a complicated process that you need to be familiar with in order to run your practice successfully and in a more efficient manner.
There are 7 basic steps when it comes to RCM services, and you have an option to accomplish this with a third party or by taking care of it in-house with your own software system.
Managing RCM in a healthcare environment begins with the pre-authorization of patients since you cannot offer services without taking care of this key task.
You can avoid billing issues after providing services by having a policy to always verify eligibility and benefits.
It's best to submit claims using a system that has a denied claims manager—so you can fix errors quickly and get paid in a more timely manner.
RCM software should make it easy to customize financial reports for your organization so you can quickly get an overview of the state of your practice and keep costs down.
Further reading on AI RCM to ensure you're not leaving money on the table.
Now that you have a good overview of the steps in the healthcare revenue cycle management process, you'll need to apply what you know toward improving the flow of money within your hospitals or medical practices. The more knowledge you have, the greater insight you can gain into billing and getting paid in a timely manner. To help you stay abreast of healthcare billing developments, revenue cycle solutions, and other news related to medical care, we want to encourage you to click here to subscribe to this blog so you won't miss a thing.
About Christina Rosario
Christina Rosario is the Director of Sales and Marketing at Advanced Data Systems Corporation, a leading provider of healthcare IT solutions for medical practices and billing companies. When she's not helping ADS clients boost productivity and profitability, she can be found browsing travel websites, shopping in NYC, and spending time with her family.