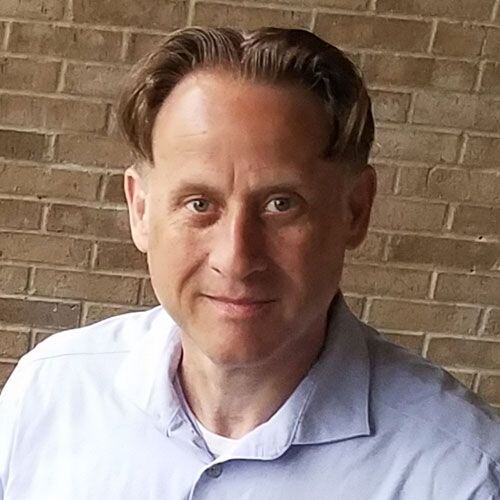 The Impact of Health Information Management Services on The Revenue Cycle
It's essential to pay close attention to the flow of revenue in your healthcare organization. And to that end, prudent managers will make sure that they use the right tools to gain insight into the revenue cycle and to manage the details.
But with everything that you have to monitor in the daily operations of your team, you may not be focusing very much on how health information fits into the process of managing cash flow. You need the right information at the right time.
The system will be tracking the details from the moment a person becomes a new patient to the point of medical services being rendered and then through all of the billing machinations to insurance that goes on in the background. And the key to this management of revenue is your ability to manage the health information of each patient that you diagnose and treat.
If you haven't spent much time delving into health information management services, here is how HIM is impacting revenue cycle management.
The Nature of Health Information
All of the details that your team gathers and generates for each patient is distilled into the electronic record and reflect the health information that you need to manage.
Health information includes patient presentation and symptoms reported, the patient's entire medical history, x-rays, results from lab tests, notes taken by doctors and nurses, family history and any clinical notes. Any information from a referring physician will also be included.
About Health Information Management Professionals
Health information management professionals "often serve in bridge roles, connecting clinical, operational, and administrative functions," as noted by a report from the American Health Information Management Association. "These professionals affect the quality of patient information and patient care at every touchpoint in the healthcare delivery cycle."
What's more, health information management professionals are on the front line of your medical organization's capacity to effectively collect revenue. Your HIM employees have a duty to process and manage patient encounter data to make sure that you are receiving the proper amount of revenue in a timely manner.
A key tool in facilitating fast payments is the use of edits in the billing system, as noted by ICD10 Monitor. This involves identifying any problems with billing, coding, and documentation, as well as working to improve the number of clean claims.
Clean claims are defined as meeting payer specifications while correctly describing the services provided with no reason for rejection. Clean claims lead to more timely payments and your organization achieves a higher level of clean claims thanks to a proficient health information management professional.
Examples of easily correctable problems in claims include coding a male procedure as having been done on a female patient, or when a particular procedure has been approved not in a hospital but only in a doctor's office. Mismatches in authorization are weeded out with software that flags such errors for the health information professionals to address immediately so the claim can be corrected and submitted for reimbursement.
Your health information management professionals should have access to robust software that allows for convenient and efficient auditing so you can determine which departments are making errors in coding. Doing so is useful when staff needs to undergo review and perhaps some retraining to bring coding back into stricter compliance.
What Impact Does Health Information Have on Managing the Revenue Cycle?
Health Information Management (HIM) professionals and organizations are responsible for making sure that an organization is using patient health information properly.
The records are used to demonstrate compliance with data usage and security regulations as well as to figure in the revenue cycle itself, as noted by a report from HIM Connections. The report states that "Professionals specializing in revenue cycle management work in a variety of roles including billing management for hospitals and health systems, revenue-related data analysis, medical practice business management, and auditing coding and billing for accuracy and compliance," quoting Rosann O'Dell, MS, DHSc, RHIA, clinical assistant professor, Kansas University.
HIM professionals may serve as a revenue cycle auditor or as an auditor of revenue integrity (sometimes called a revenue integrity analyst) to help an organization discover instances where it has fallen out of compliance with charge capture, coding or revenue cycle management data collecting itself. A revenue cycle manager (also referred to as a revenue cycle integrity coordinator in some institutions) will be charged with coordinating with the practice management staff to improve training and how processes are handled.
There is a lot to keep track of in terms of health information management and its impact on revenue cycle management. You want to make sure your team is using software and technology most effectively, so you can get a better return on your investment. It's best to work with a software provider that has a proven track record in developing revenue cycle management tools and that offers regular updates to reflect industry best practices.
Next Steps
Going forward, you and fellow stakeholders in your healthcare organization will want to continue learning more about using specialized software designed for managing the revenue cycle. A good place to start is with an overview of the major steps in this cycle. To get started, check out our article "A Complete Walkthrough of the Healthcare Revenue Cycle Management Steps."
Articles you may also be interested in:

About Stephen O'Connor
Stephen O'Connor is the Director of Brand and Digital Marketing, responsible for many aspects of Advanced Data Systems Corporation's (ADS) marketing, including product marketing, customer acquisition, demand generation, brand, brand design, and content marketing.
Stephen has more than 20 years of healthcare industry experience. Prior to ADS, Stephen spent 11 years at Medical Resources Inc. (MRI), most recently as the Manager of Marketing & Internet Services, where he and his teams were responsible for all marketing efforts and the market positioning of MRI's services.
Stephen spends his day's planning, writing, & designing resources for the modern healthcare professional.