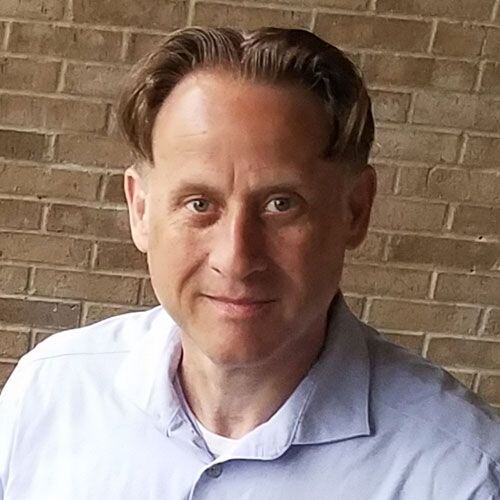 Pros and Cons of Electronic Health Records
It's difficult to imagine a contemporary industry that doesn't rely on computers and customized software to ensure that employees can work more productively and effectively. In the field of medicine, computerization is required in order to manage the enormous volume of data that medical practices, clinics, and hospitals create and store for each patient. EHR software saves practices time and money, as well as helps them communicate instantly with insurers, hospitals, and referring physicians.
However, not all medical organizations have made the transition from a paper-based system to electronic health record or EHR software. Stakeholders in such organizations typically require some additional facts to help them make a decision about computerizing their records.
---
Get answers to your toughest EHR software questions. See how an EHR Software System will benefit your organization with our free ebook.
---
It is prudent for a medical practice manager or owner to want to evaluate the potential benefits as well as possible drawbacks of deploying an EHR solution before committing to installing it on the premises. Here are pros and cons of Electronic Health Records that will help your team in the decision-making process.


Pros of Electronic Health Records
When you computerize your records with a certified EHR, you can now demonstrate Meaningful Use and obtain the financial incentives offered by Medicare and Medicaid (the government encourages EHR usage in the name of efficiency, hence the incentives).
Additional financial incentives from the government are also available only if medical professionals use an EHR to document their compliance with value based care initiatives, such as data to support the Patient Centered Medical Home or PCHM model.
Using templates for your particular specialty will ensure that staff members enter the proper information on patients before closing out the record (different information is required for an oncology appointment and a visit to the OB/GYN, for example).
You can activate a patient portal with your EHR, enabling patients to enter their own details instead of having them write it on a stack of documents to be typed in later by your staff.


Cons of Electronic Health Records
Whenever you computerize records, you have to be careful about protecting the data from unauthorized access. You can say that one con of adopting an EHR is that extreme diligence is required to shield sensitive data from cyber criminals and malicious hackers.
Recent news accounts have underscored the danger of ransomware, where hackers install malware on the medical organization's servers. Their aim is to hold the data hostage until they receive money. In the meantime, patient details are unavailable, and work can slow down. There is also the potential for the public to learn about the data breach, ruining the practice's reputation.
Such concerns can be alleviated if you work with IT professionals to shore up your system with a firewall and other software security protocols. Adopting a cloud-based EHR solution gives you even greater flexibility, since you can quickly get back up and running via the cloud backup, such as if there is a server problem on your end, or if a natural disaster requires you to move your staff to a temporary location.
Another potential con: If the EHR comes from a developer that has not updated on a regular basis for some time now, this is a warning sign that they may not be invested in the future of their software. What's worse, the developers may no longer have the capability to upgrade their EHR in accordance with industry best practices and government regulations. It's best to go with an EHR software provider with a proven track record and many years in the industry.


Carefully Weigh the Pros and Cons of Electronic Health Records for Your Practice
Doctors are trained to be prudent and cautious about adopting new techniques, wanting evidence and documentation that a new way of doing things will benefit them and their patients (in improved care as well as saving time, for example). The same can be said for the software and computers that medical staffers will use every day in the course of diagnosing and treating patients.
There is no need to instantly adopt the latest computer technology or software in your medical organization as soon as it's released. Early adopters sometimes have to suffer through bugs and crashes with new software, so waiting to see how the latest version shakes out in actual field use is a safe approach before upgrading your own software.
But dragging your heels about finally transitioning to a solid, well-tested version of an EHR that would clearly benefit patients and staff can wind up turning into a drag on your bottom line. After reviewing the various pros and cons of EHR usage, you'll undoubtedly determine that adopting a software approach will be the best option for your organization.


Key Takeaway
Electronic health record or EHR software is designed to save medical organizations time and effort in processing patient information.
Prudent medical organization managers will evaluate the pros and cons of switching over from a paper-based solution to an EHR.
Cons of using an EHR include having to protect the data to avoid identity theft and fraud.
Keeping your system protected from ransomware is part of the cost of working with computerized patient data.
Pros of using an EHR include a decrease in data entry errors and the ability to use voice and speech recognition to enter information even faster.
A major pro of using a certified EHR is so your staff can demonstrate Meaningful Use and gain the financial incentives offered to practitioners from Medicare and Medicaid.
Do you have additional thoughts about utilzing an EHR? Comment below to let us know what you think the pros and cons of EHR are, and be sure to download our complimentary ebook, "Electronic Health Records Software: A Vital Component to Any Modern Medical Practice," and get answers to your toughest EHR software questions.
About Stephen O'Connor
As a Director of Digital Marketing at Advanced Data Systems Corporation, Stephen spends his day's planning, writing, & designing resources for the modern healthcare professional. He has a strong affinity for snow crab legs, the ocean, and Rutgers Football.