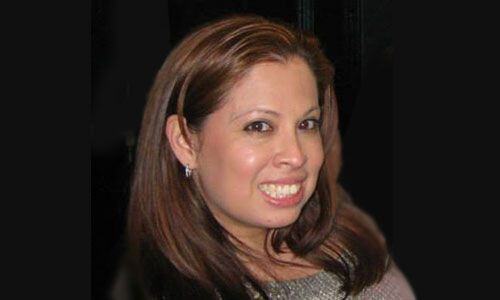 19 Top Patient Engagement Tools for 2021
How connected and engaged are you with your patients, both new ones and those who have been with your practice for some time?
Now more than ever, patient engagement has become a major topic of discussion in 2020, given the ramifications of the ongoing global pandemic causing Covid-19 infections.
Improved connectivity will be a major aspect of patient engagement. According to Healthcare IT News, industry observers anticipate that health systems will "pursue a holistic approach to patient access and engagement," quoting DocASAP CEO Puneet Maheshari, who noted that "Providers and health systems will look to more unified, omni-channel solutions to improve the healthcare consumer experience and close gaps in care."
Omni-channel approaches involve a variety of communication opportunities including email, text messages and phone, allowing patients to choose the most suitable method. With that in mind, you should know that solutions are within your grasp to boost engagement.
In this article, we will share 19 tools you will need and that patients tend to expect when it comes to patient engagement:
1. Telehealth
To help offset the losses in patient revenue due to reduced foot traffic in medical provider facilities during the coronavirus pandemic, the use of telehealth by Medicare beneficiaries has increased, with weekly "virtual visits" rising to 1.7 million in April from the 13,000 level before the pandemic began, according to RevCycleIntelligence.
2. Payment Plans
With more patients opting for high deductible plans, providers can engage with those anticipating difficulty making timely payments by offering to sign them up with a payment plan during registration. Floyd Medical Center in Georgia established a program to send accounts to a vendor for those patients who hadn't responded for two billing cycles.
3. Artificial Intelligence Systems
AI is still in early stages of development but going forward, doctors can anticipate using AI and automation to delivery more customized care to each patient as well as to communicate via text and voice to ensure they follow through with their care protocols.
4. Appointment Reminders
How often do patients forget about an upcoming appointment? Lowering your no-show rate is a worthy goal since it saves everyone time and effort. Software connected to your electronic health records database can trigger automatic reminders about upcoming appointments to patients, such as with a timely text message.
5. Patient Portal
A simple computer kiosk in your waiting room is all you need to set up a rudimentary patient portal, as noted by iPatient Care. At the same time, you can allow patients to connect with the portal using their own desktop or laptop computer from the comfort of home. They log into the portal to engage with your staff more conveniently.
6. Vaccinations
Vaccinations should be done on schedule, and your organization can rely on EHR software to help trigger your staff to contact patients who need to receive a shot. This includes children getting certain vaccinations before being allowed to attend school to vaccines being used to treat older people, such as to ward off shingles.
7. Demographics
Use the population details stored in your patient database to discover patterns and trends in the group you serve in the local community. You can discover in your data that you have a larger contingent of dementia patients or kids with autism, for example, which can then lead you to bolster staff levels with specialists who can address these conditions.
8. Up-Front Payment Programming
To speed up the flow of revenue in your office, make sure your revenue cycle management software makes it easier to offer not only payment plans but also encourage patients to self-pay up front at time of service.
9. Remote Patient Monitoring
With more people using telemedicine systems to conduct virtual patient encounters, we are also seeing more devices being connected to networks. A heart patient can go home with a monitor, for example, or you can stay on top of a patient's blood oxygen levels with a connected pulse oximeter.
10. Ongoing Patient Education
Your patients can feel more confident about their prognosis and the treatment plan you develop when they have a better idea of just what they can expect to happen to them. Beyond printed brochures and wall posters, you can show them informative videos and use interactive software to educate them about a disease or a treatment modality.
11. Customized Apps
Patients are already accustomed to using apps from their favorite companies, such as a business where they shop regularly. You can develop your own app for your organization and then use it as a way for patients to reach out and stay connected with your staff, from making inquiries to responding to reminders about appointments.
12. On-Call Wellness Support Staff
Promoting wellness by offering experienced and trained coaches will do wonders to improve patient engagement. These coaches can help patients learn to use biofeedback, meditation, yoga and other technique to shore up their health. Making efforts in these areas shows patients are committed to improving their health using tools you provide. Becker's Health IT reports that 48% of hospital and health system CIOs responding to a report on healthcare IT priorities are now planning to roll out wellness support programs.
13. Email Notifications
When signing up new patients, remember to ask them to leave their email address so you can send them timely communications. Besides reminders about appointments or upcoming vaccinations, you may tell them about a new treatment being offered or to alert them to a medical problem growing in the community.
14. Educational Newsletters
When your patients sign up to receive your newsletter, you will establish another means to engage with them. A digital newsletter is ideal because you can detect when they click on it in their inbox as well as learn if they have passed the information along by forwarding it to a friend in their contact list. Use the newsletter to announce staff changes, remind patients that allergy season is near or to urge them to follow public health directives, such as a quarantine.
15. Requests for Feedback
It's a good idea to periodically ask patients to grade the job your staff is doing. Anonymous polls and surveys help you gather information that can then lead to improvements, such as focusing on a physician's bedside manner or to address a complaint of patients feeling rushed and not having time to answer questions in the exam room.
16. Language Translation Technology
If your community is more of a melting pot than a homogenized group, chances are that not all patients will be native English speakers. It's useful to maintain staff who are bilingual. You can also engage in professional translation services that you can call on demand when a patient arrives and there is a communications obstacle.
18. Social Media Communiation
You can view social media channels such as Twitter and Facebook as another communications tool, an approach many organizations adopt as part of a 360 omnichannel system. Monitor social media channels for praise and criticism from patients and then use your online tools to respond.
19. Follow-up Contact
Automating the procedure to contact patients after each visit is another easy way to increase patient engagement. After thanking the patient for their latest visit, you can ask them to take part in a quick survey to rate their overall satisfaction.
Patient Engagement Will Be Crucial in 2021
Here's hoping that you and fellow stakeholders in your medical organization will find value in using the above-mentioned tools for engaging patients.
If you're like most healthcare providers, you would like to improve patient engagement because of the many benefits. A key aspect of patient engagement is the quality of the experience that occurs when they come see you for services. With that in mind, a great next step would be to review our free patient engagement E-Book, The Importance of Patient Engagement & Why You Need It.
About Christina Rosario
Christina Rosario is the Director of Sales and Marketing at Advanced Data Systems Corporation, a leading provider of healthcare IT solutions for medical practices and billing companies. When she's not helping ADS clients boost productivity and profitability, she can be found browsing travel websites, shopping in NYC, and spending time with her family.