Electronic Health Records | Industry News
Most people in healthcare have heard of Health Level 7 (HL7) but not all may be familiar with it on a super-technical level. Still, most at least know HL7's needed for interfacing different healthcare-related systems, and that they'd only want to implement software that is HL7-compliant.
Electronic Health Records | Industry News | Radiology Information System
Radiology Information Systems Facilitate Better Patient Care Radiology Information Systems (RIS) have and are making a positive impact on delivering better patient care as found on Grand View Research (GVR). Practices and institutions have realized that "RIS implementation facilitates increased work efficiency, better patient coordination, reduction in medical errors, improved diagnosis, and streamline administrative functions."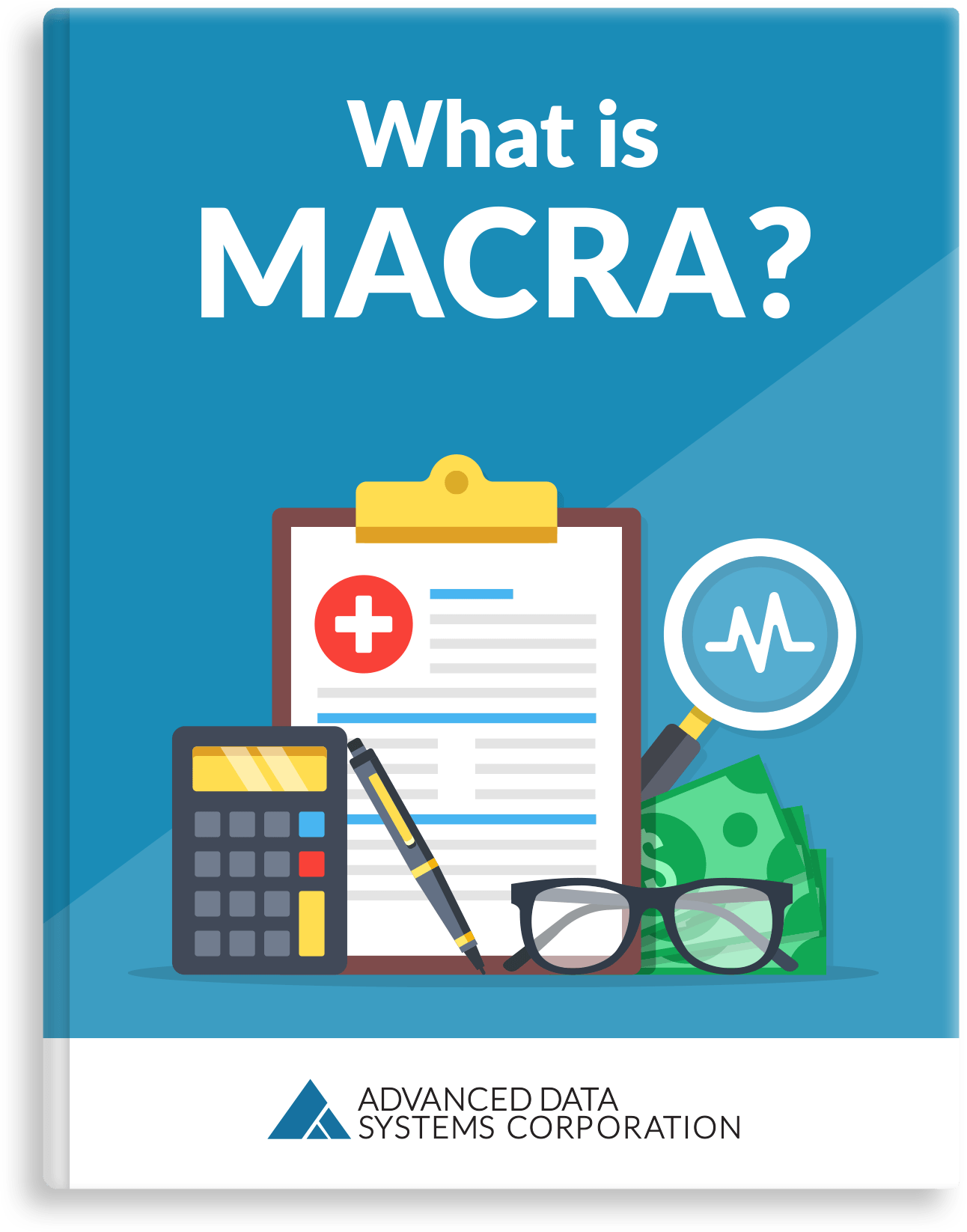 What Is MACRA?
There are many aspects of MACRA, and it's important you're familiar with all of them.
Electronic Health Records | Industry News | Healthcare Advice | Radiology Information System
If you work in radiology or in another healthcare field, you probably hear a lot of "shop talk" or medical lingo that can seem like a foreign language to people outside the medical community. Two medical jargon familiar to most radiologists and physicians are PACS and RIS. Here's how PACS is related to radiology and how a PACS and a RIS (Radiology Information System) can work together for the benefit of radiologists, practitioners, hospitals and their patients.
Industry News | Radiology Information System | Radiology History
Beginning with the x-ray, Radiology has become a vital part of diagnosis. Radiology is the science and technology of using forms of radiation or energy for which the body is partly transparent to image the organs inside. The contents of the body are shown by shadows on recording media. Although ultrasound is not a form of radiation, the category of radiology also includes the use of ultrasound or focused high-frequency sound which images internal organs using echoes that are traced precisely enough to form an interpretative image. Modern radiology also makes use of the magnetic properties of the body's own molecules to generate magnetic resonance images (MRIs), but this is a very recent development.
Industry News | Healthcare Advice | mental health
Behavioral health is particularly topical, as the mind-body connection continues to be unraveled in new and fascinating ways. Here are 5 trends you will see at the forefront of behavioral health this year.
Industry News | Healthcare Advice | Radiology Information System | Patient Portal
The Basics of the Radiology Information System Every Radiology Information System (RIS) gives a radiology department the means to track their patients' workflow. Every RIS should include the basic features to increase the efficiency of patient flow.
Industry News | Radiology Information System | Patient Portal | Radiology History
What Is a Radiology Information System (RIS)? Radiology information systems (also referred to as RIS) are networked software systems designed to manage medical imagery and the associated data that comes along with it. There are several basic functions that comprise an RIS.
According to a report released by the American Clinical Laboratory Association (ACLA) on 5/6/19, the contributions of clinical laboratories to the economy and the job market in the United States shows that clinical laboratories support more than 688,000 jobs resulting in $44.75 billion in wages to American workers. More than $9.81 billion in federal taxes are paid by the industry.
Industry News | Healthcare Advice | Patient Portal | Telemedicine Software
With the popularity of telemedicine on the rise, countless healthcare providers find themselves wondering whether or not they, too, should take the plunge towards modernization. Since the American Telemedicine Association's founding in 1993, motivated individuals within the community have been pushing to expand telehealth technology companies and boost patient access to care; now, as many as 90% of healthcare executives have moved to develop or implement telemedicine programs into their organizations.
Medical Billing / RCM | Industry News | Healthcare Advice | AI
Advanced AI Creating New Avenues of Healthcare Efficiencies First, there was artificial intelligence (AI) that made machines capable of following mathematical directions to capture and store intelligence. Then came machine learning (ML), which advanced the machine intelligence to use collected data to make predictive solutions. We now have deep learning, a more intelligent subset of ML that is based on the human brain. As found on Medium, "Artificial Intelligence would be the bigger, encapsulating circle that contains Machine and Deep Learning".