Healthcare Advice | Value-Based Care
In any enterprise, knowing what your clients or customers want is crucial for ensuring the long-term survival of the organization. This is especially the case when it comes to medical organizations. Patients do not have to put up with a doctor's practice that doesn't meet their needs, because generally, they have a wide range of healthcare provider options from which to choose.
Medical Billing / RCM | Electronic Health Records | Healthcare Advice | Radiology Information System
The Electronic Medical Record The electronic medical record (EMR) has been evolving from the early days before the technology revolution took off after the turn of the century. The federal mandate that took effect on January 1, 2014, required the medical world to begin using electronic medical records for "meaningful use" as outlined by the mandate.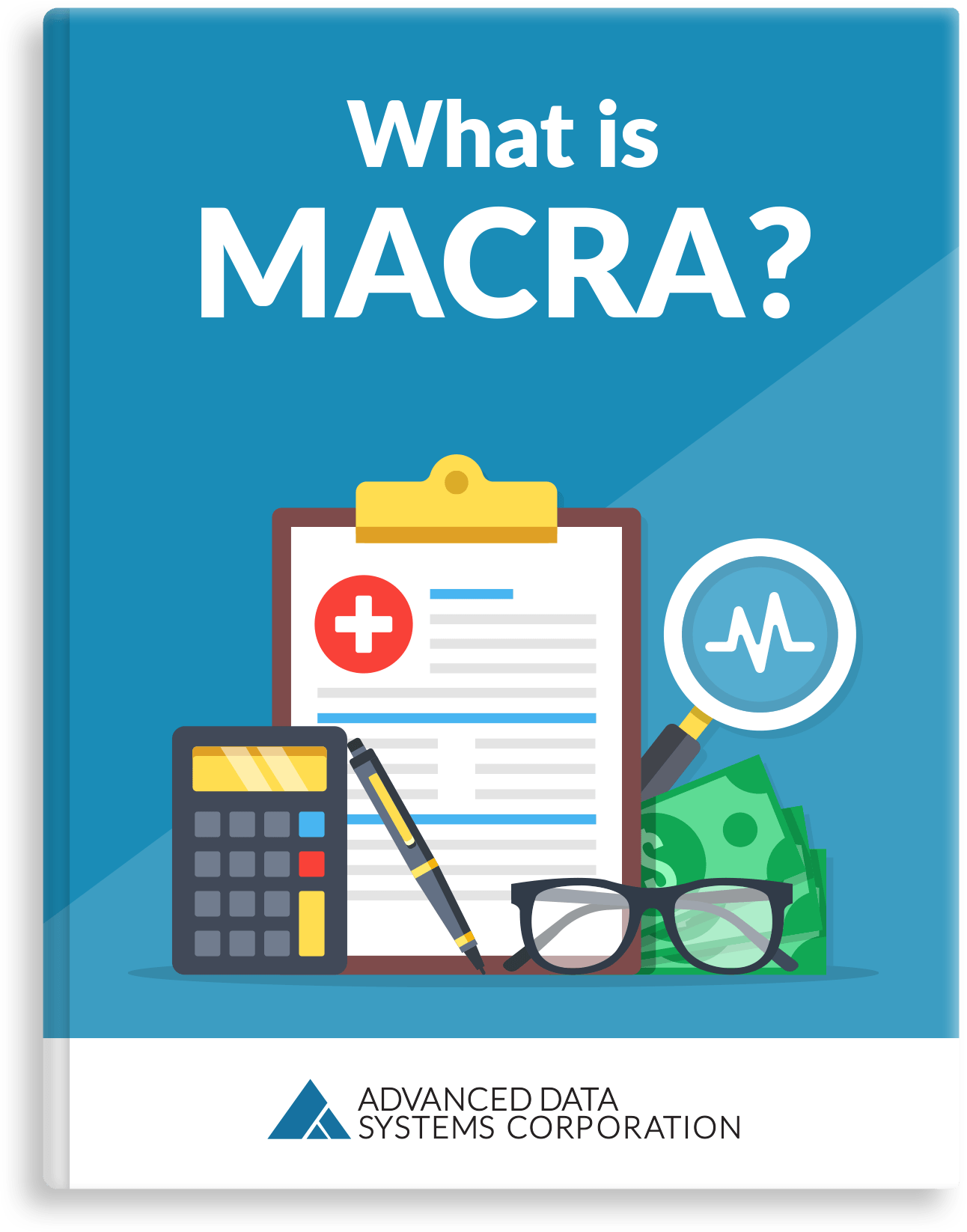 What Is MACRA?
There are many aspects of MACRA, and it's important you're familiar with all of them.
Healthcare Advice | Value-Based Care | Medical Practice | CMS
The Value-Based Care Methodology The value-based care methodology is getting more and more attention across the healthcare and insurance industries. A methodology that is still being perfected to deliver quality, not quantity, care that will reward or penalize healthcare providers for patient or client outcomes. The ultimate goal is to keep the population healthier and help drive down the cost of insurance.
Electronic Health Records | Industry News | Healthcare Advice | Radiology Information System
If you work in radiology or in another healthcare field, you probably hear a lot of "shop talk" or medical lingo that can seem like a foreign language to people outside the medical community. Two medical jargon familiar to most radiologists and physicians are PACS and RIS. Here's how PACS is related to radiology and how a PACS and a RIS (Radiology Information System) can work together for the benefit of radiologists, practitioners, hospitals and their patients.
Industry News | Healthcare Advice | mental health
Behavioral health is particularly topical, as the mind-body connection continues to be unraveled in new and fascinating ways. Here are 5 trends you will see at the forefront of behavioral health this year.
Industry News | Healthcare Advice | Radiology Information System | Patient Portal
The Basics of the Radiology Information System Every Radiology Information System (RIS) gives a radiology department the means to track their patients' workflow. Every RIS should include the basic features to increase the efficiency of patient flow.
Healthcare Advice | Value-Based Care | Patient Portal | Medical Practice
Even though medical professionals undergo many years of education and training, most of them aren't trained on how to successfully run their own business. Unlike just a few decades ago, attracting new patients today to a medical practice can be more complex. This is mainly because of the digital age in which we live. However, with the right strategies and tools, you can grow your practice. Here are 10 basic tips on how to grow your medical practice in 2019, along with a few considerations and warnings.
Medical Billing / RCM | Electronic Health Records | Healthcare Advice | Patient Portal
Forecasts for Health Care Technology One area that is on the front burner of health care is the "push toward truly digitized health care," as found on Forbes. At Advanced Data Systems Corporation (ADS), we are hearing and reading how providers are "feeling the pain" with electronic health record (EHR) integration. We are here to help providers meet the challenges, and learn how to get the advantages an EHR offers.
Industry News | Healthcare Advice | Patient Portal | Telemedicine Software
With the popularity of telemedicine on the rise, countless healthcare providers find themselves wondering whether or not they, too, should take the plunge towards modernization. Since the American Telemedicine Association's founding in 1993, motivated individuals within the community have been pushing to expand telehealth technology companies and boost patient access to care; now, as many as 90% of healthcare executives have moved to develop or implement telemedicine programs into their organizations.
Medical Billing / RCM | Industry News | Healthcare Advice | AI
Advanced AI Creating New Avenues of Healthcare Efficiencies First, there was artificial intelligence (AI) that made machines capable of following mathematical directions to capture and store intelligence. Then came machine learning (ML), which advanced the machine intelligence to use collected data to make predictive solutions. We now have deep learning, a more intelligent subset of ML that is based on the human brain. As found on Medium, "Artificial Intelligence would be the bigger, encapsulating circle that contains Machine and Deep Learning".