Practice Management | Healthcare Advice
How much thought do you give to the various computer systems that have been set up to enable staff to keep track of and manage patient data as well as communicate and connect with other entities, such as insurance providers and referring physicians? While the computer setup is the main concern for your IT department, being aware of how these systems connect and work together is a matter of importance for everyone on staff regardless of their position. To that end, healthcare organizations must stay aware of interoperability and how it supports their team as well as the patients they serve.
Industry News | Healthcare Advice
See Past Events: 2019 | 2018 | 2017 With so many changes occurring in the fast-paced world of healthcare, it makes sense to attend as many healthcare conferences as would be practical for your organization. Conferences give you an opportunity to hear from notable experts, network with colleagues and keep up to date on important healthcare industry developments.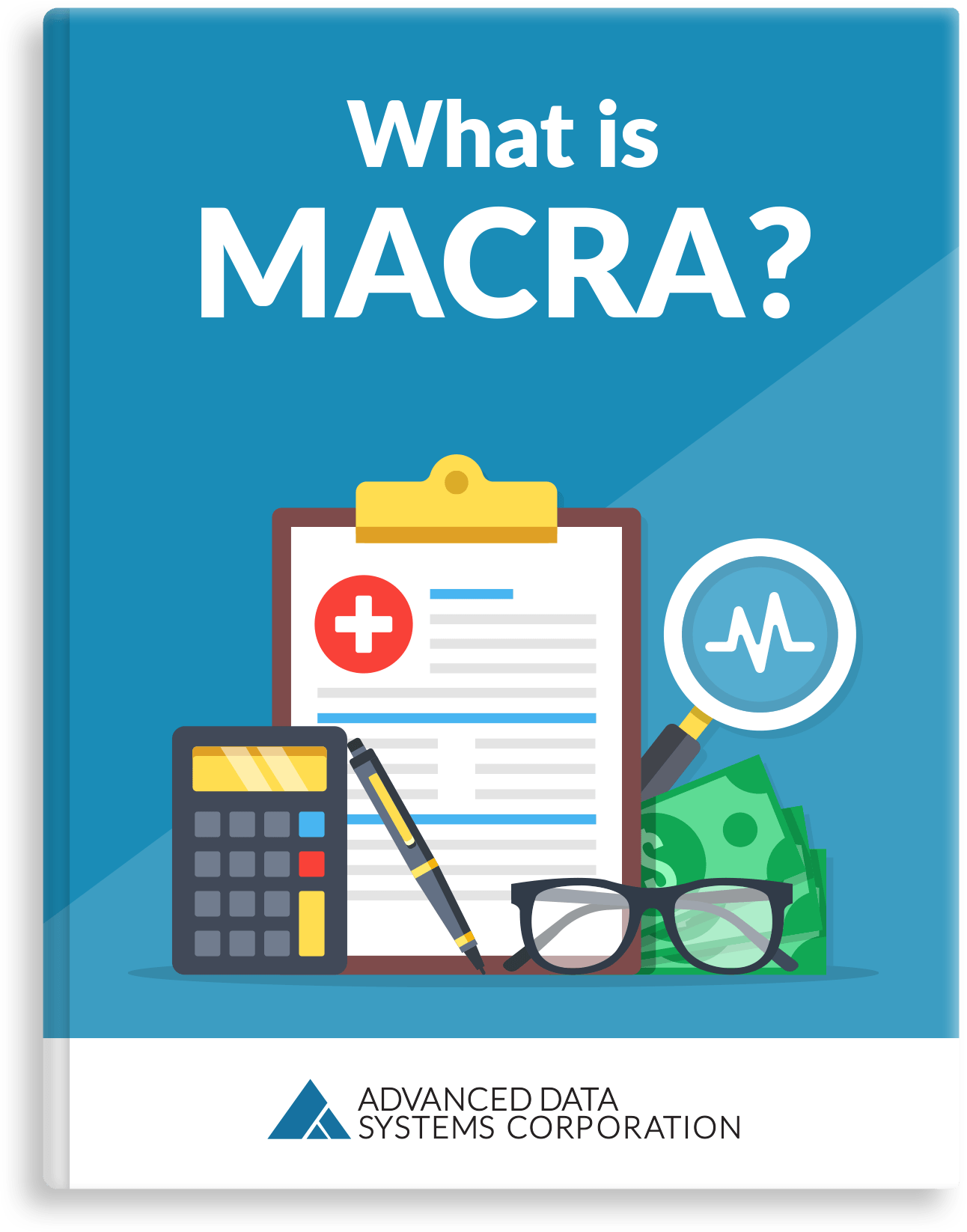 What Is MACRA?
There are many aspects of MACRA, and it's important you're familiar with all of them.
Electronic Health Records | Healthcare Advice
Electronic Health Records (EHRs) are a vital component of most medical practices in today's digital age. Making the transition from a paper-based system to digital can improve not only the quality of work for your employees but the experience of your patients. However, EHRs are not always perfect.
Practice Management | Healthcare Advice
Viruses. Spyware. Ransomware. Hacking. Intrusions. All are extremely damaging, especially when healthcare systems are involved. That's because they not only compromise sensitive and confidential financial and operational information, but they put patients' personal health information (PHI) at risk, as well.
Healthcare Advice | Value-Based Care
In any enterprise, knowing what your clients or customers want is crucial for ensuring the long-term survival of the organization. This is especially the case when it comes to medical organizations. Patients do not have to put up with a doctor's practice that doesn't meet their needs, because generally, they have a wide range of healthcare provider options from which to choose.
Medical Billing / RCM | Electronic Health Records | Healthcare Advice | Radiology Information System
The Electronic Medical Record The electronic medical record (EMR) has been evolving from the early days before the technology revolution took off after the turn of the century. The federal mandate that took effect on January 1, 2014, required the medical world to begin using electronic medical records for "meaningful use" as outlined by the mandate.
Healthcare Advice | Value-Based Care | Medical Practice | CMS
The Value-Based Care Methodology The value-based care methodology is getting more and more attention across the healthcare and insurance industries. A methodology that is still being perfected to deliver quality, not quantity, care that will reward or penalize healthcare providers for patient or client outcomes. The ultimate goal is to keep the population healthier and help drive down the cost of insurance.
Electronic Health Records | Industry News | Healthcare Advice | Radiology Information System
If you work in radiology or in another healthcare field, you probably hear a lot of "shop talk" or medical lingo that can seem like a foreign language to people outside the medical community. Two medical jargon familiar to most radiologists and physicians are PACS and RIS. Here's how PACS is related to radiology and how a PACS and a RIS (Radiology Information System) can work together for the benefit of radiologists, practitioners, hospitals and their patients.
Industry News | Healthcare Advice | mental health
Behavioral health is particularly topical, as the mind-body connection continues to be unraveled in new and fascinating ways. Here are 5 trends you will see at the forefront of behavioral health this year.
Industry News | Healthcare Advice | Radiology Information System | Patient Portal
The Basics of the Radiology Information System Every Radiology Information System (RIS) gives a radiology department the means to track their patients' workflow. Every RIS should include the basic features to increase the efficiency of patient flow.