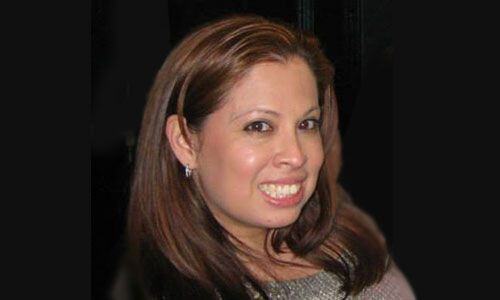 How an Electronic Prescription Works
Practice Management | Electronic Health Records | Healthcare Advice
Physicians who started their practices well before the dawn of the Internet naturally have a different perspective than those doctors who grew up while the world was already online, in terms of how we communicate complex and sensitive information about patients.
A case in point is how we handle the information when writing up a new prescription for a patient to take to the pharmacy. You may have been getting by just fine by relying on old-fashioned, paper prescriptions. But your patients may be growing frustrated with this reliance on the past, especially when they are busy and don't have much time to spare to pick up their medicine.
A traditional paper prescription relies on the physician's individualized prescription pad for security (to avoid fraudulent prescriptions), and the actual blank prescriptions must be safeguarded by staff. After the patient receives the signed prescription, he or she will need to take it over to a pharmacy, at which point it will be filled.The patient will need to wait an undetermined amount of time, depending on how busy the pharmacy is, before receiving the medication.
In contrast, an electronic prescription uses computer-based security instead of a paper prescription pad. The physician "signs" the prescription electronically and the staff then sends it immediately to the patient's preferred pharmacy. One clear advantage of using electronic prescriptions is that the pharmacy can start filling the prescription while the patient is en route, saving valuable time.
---
Learn how you can e-prescribe accurately and securely with MedicsRX.

---

What Is Electronic Prescribing?
Simply put, electronic prescribing is the modern, computerized version of old-fashioned paper prescriptions. After diagnosis of the patient, the doctor types in or selects from a menu of choices the particular medication. The prescription is signed electronically and is protected against unauthorized access by robust encryption and other security schemes.
Your office can control which members of your team will have access to the patient's prescription details, and you can also audit who accessed files when you conduct security reviews.
No electronic prescription system would be complete without the ability to instantly transmit the prescriptions over secure lines to the pharmacy computer. The patient does not need to present a printout and the pharmacy does not need to deal with incoming faxes or illegible handwritten RX pad pages anymore.
How Does an Electronic Prescription Work?
If you have little or no experience with electronic prescribing, an introduction to the technical details is in order.
Most modern medical practices utilize electronic health record (EHR) software to computerize all patient files. In one example, the doctor or nurse practitioner finishes an examination with the patient and types in the medication into the EHR. You can see in an instant the history of the patient's medications, including facts such as if the patient has an allergy to a particular drug.
Your office can use electronic prescribing as a stand-alone module or as part of a fully integrated EHR system, depending on your particular needs.
Changes in The Patient Experience
When you adopt electronic prescribing, there will be positive changes not just for the staff, but also for the patients. There will be less of a need for in-office visits just to refill a prescription, for example. Because you are cutting down on handwriting-related errors, your patients will experience fewer mistakes thanks to electronic prescriptions.
Information is more easily accessible too, including all of the technical details about a particular drug (such as ingredients, pharmacological action, potential side effects to look out for and a detailed list of contraindicated medications).
Patients who are accustomed to planning their day around driving to the doctor's office, then driving to the pharmacy with the paper prescription, and then waiting some more will be delighted when their schedule opens up thanks to the convenience of e-prescribing. Before they leave your building, the digital prescription information has already been delivered to the pharmacy, streamlining the process greatly.
Of particular note is the fact that some state DOH mandates require special protocols for prescriptions for controlled substances, so that you and your patients will be in compliance when using drugs that have a potential for dangerous addiction.
Since the patient doesn't have to provide prescription data each time (which pharmacy to use, for example), the process will be simpler and faster. Retention of medication data also makes it more convenient to quickly complete refill requests.
Comprehensive drug information is readily available on medications, allergies and individual providers' formularies.
Benefits of Using Electronic Prescriptions
Adding electronic prescription capabilities will provide a range of benefits to your practice, including:
Fewer Callbacks From Pharmacies: Poor physician handwriting can lead to pharmacists contacting your office, seeking clarification about what exactly is being prescribed.
Paper Files Replaced: You can replace the storage room devoted to patient paper files when you switch to electronic prescriptions, freeing up space for more examination rooms.
Improved Patient Outcomes by Reducing Preventable Errors: Since electronic prescriptions make it easier to spot mistakes, they can help you improve the outcomes for each patient you treat. Consider that contraindications between multiple drugs will show up automatically, so you can determine an appropriate and safer substitute.
As a busy physician who wants to respect the time of your patients, the question now is whether electronic prescriptions are right for you. Clearly digital prescriptions are the way to go, with the convenience and so much time to be saved with electronic prescriptions, coupled with advanced security and the ability to replace bulky paper files with a streamlined computer system.
What's more, your patients will appreciate that you are making it easier for them to get their medications in a timely fashion. If you have any questions about integrating electronic prescriptions into your practice, please click here to access our free Electronic Prescribing Software Recorded Demo.
Key Takeaway
Physicians who have been able to get by with old-fashioned paper based prescriptions need to transition to electronic prescriptions to save time and effort.
You will achieve greater security when you use a digital prescription instead of an antiquated paper prescription.
Patients will appreciate the time you save them by transmitting the prescription straight to the pharmacy, where it can be filled while they travel there from your office.
Electronic prescriptions can cut down on errors caused by poor penmanship when doctors hurriedly write the medications on a piece of paper.
Your office will save time when there are fewer phone calls from the pharmacy seeking clarification on a paper prescription's scrawled instructions.
Patients will get access to detailed information about the prescription instantly, as well as any possible contraindications with other medicines or over-the-counter substances.
About Christina Rosario
Christina Rosario is the Director of Sales and Marketing at Advanced Data Systems Corporation, a leading provider of healthcare IT solutions for medical practices and billing companies. When she's not helping ADS clients boost productivity and profitability, she can be found browsing travel websites, shopping in NYC, and spending time with her family.