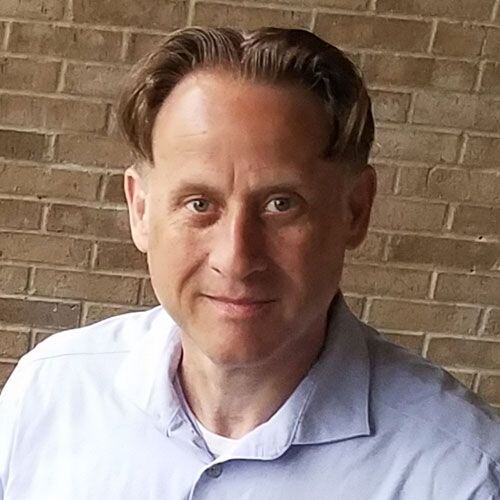 What Is Electronic Prescribing?
Many familiar objects are starting to become phased out to be substituted with digital versions. For example, we read e-books on our portable devices, listen to digital music instead of purchasing physical recordings, and enjoy streaming videos instead of going to a store to buy a Blu-ray disc. Paper prescriptions signed by the hand of a physician are another example of objects going digital. If you currently rely on paper prescriptions but have some awareness that electronic prescriptions offer some benefits, read on to learn how they can improve your practice and the patient experience.
Consider what happens with traditional prescriptions. A physician hastily scrawls out an order for a medication and signs it with a mark that looks like it might have been made by accident. The doctor tears this piece of paper from the prescription pad, and then the patient heads off to the pharmacy.
Then, the patient hands this scrap of paper to a pharmacy technician and sits down, waiting for his or her name to be called. In many cases, the patient is sick, in pain, or anxious, and having to wait for the medication is an insult capping off a long day spent parked in a waiting room, then in an examination room, before finally getting the much-needed prescription.
Along the way, many problems can arrive with paper prescriptions, beyond the often-excessive waiting period. If the pharmacist misinterprets the physician's handwriting, the result could be a dangerous substitution of the wrong medication or a mistake in dosage or timing of the dose. Drug addicts are known to steal prescription pads to create bogus prescriptions that they try to pass off on unsuspecting pharmacists. Such potential for error, crime, and so much wasted time has lead to a new era of electronic prescribing.
---
E-prescribe accurately and securely. Improve patient safety and quality of care with an electronic prescribing solution.
---
What Is Electronic Prescribing?
Electronic prescribing has to do with digital versions of old-fashioned paper prescriptions. A doctor generates an electronic or digital version of the prescription during a patient encounter. The electronic prescription is saved in the computer system and is easily transmitted to the patient's preferred pharmacy in a wink of an eye. Of course, the sensitive information listed in the prescription (what the drug is, what it's for, and the name of the patient) is safeguarded from hackers.
Why is Electronic Prescribing Important?
While certainly more convenient than paper prescriptions, it may not be immediately apparent why electronic prescribing is so important. More concision in drug descriptions, fewer patient visits, and the ability to handle ordinary prescriptions as well as those for controlled substances are hallmarks of e-prescribing systems.
Concise Information:
When the prescription is electronic, there will be no ambiguity about what the medication is, what quantity has been ordered, how many refills are allowed, and whether a brand name or generic version of the drug should be dispensed. The result of concise information is fewer time-wasting phone calls and hassles for both patient and provider.
Shared Patient Data:
Both parties taking care of the patient will have the patient's record of medications. This will include notes if the patient has any allergies or if there are any potentials for dangerous contraindications.
Minimizes Patient Visits:
With a digital prescription so easy to transmit to the pharmacy (including refills), you will cut down on the number of patients who would otherwise have to come into the office to obtain refills.
When your practice uses Electronic Health Record (EHR) software, you can implement its built-in patient portal. With a portal, patients can log in from home or with their smartphone while out and about to click a few buttons to request a refill online.
Works with Any Prescription:
All types of medications can be prescribed electronically. This makes it trivial for a doctor to order life-saving antibiotics without delay as easily as a migraine remedy. And when it comes to controlled substances, electronic prescribing can include controls to prevent patients from abusing prescriptions or obtaining narcotics that they should not be able to access.
How It Improves Practice Management and Patient Services
One of your goals is to improve how you manage the practice and how you deliver patient services. With electronic prescriptions in place, you can count on more accurate filing of prescribed medications. Better patient safety and more transparency are the rewards for converting to a digital system for prescribing medicines. This means less time would be wasted waiting around to ensure that the prescription is correct. Mix-ups that you can get from a distractedly handwritten Rx will be a thing of the past.
Patients certainly appreciate it when they are no longer forced to wait around at the pharmacists for their prescription to be filled, since it will be taken care of during the journey from the doctor's office.
Refills are also easier to handle. With a mere click of a button, the medication is reauthorized and refilled as needed. If you've been having issues with patient retention lately, converting over to an electronic prescribing system could help improve patient satisfaction and even keep more of them from leaving for another doctor who embraces modern technology more expeditiously than you.
The serious process of prescribing medications to patients is now much easier, thanks to the ability of doctors to issue electronic prescriptions. These digital forms are versatile, faster to generate, and can cut down on prescription fraud (leading to dangerous narcotics abuse). It's also easier to refill medications when you have a digital prescription.
Key Takeaway:
Despite the fact that we are well into the digital era, paper based prescriptions are still in use in many medical organizations. But many more are switching to electronic prescriptions.

An electronic prescription is a digital version of the proverbial paper Rx, and it can easily be transmitted directly from the doctor's office to the pharmacist.

Patients can have their prescriptions filled while they are en route instead of having to wait until they arrive.

Because the records are computerized, medical professionals can easily share the prescription data, such as between a family doctor's office and an emergency room.

Electronic prescriptions have the added benefit of helping doctors and pharmacists identify contraindications in medicines, even if the patient is visiting multiple specialists.

Patients are able to order refills more easily too when the prescriptions are electronic, and this means they won't have to visit the doctor's office so often.
If you're new to the idea of generating digital prescriptions, or simply want to have more context and information on the topic, resources are now available to help you. For more information, please click here to check out our demo on Electronic Prescribing.
About Stephen O'Connor
Stephen O'Connor is the Director of Brand and Digital Marketing, responsible for many aspects of Advanced Data Systems Corporation's (ADS) marketing, including product marketing, customer acquisition, demand generation, brand, brand design, and content marketing.
Stephen has more than 20 years of healthcare industry experience. Prior to ADS, Stephen spent 11 years at Medical Resources Inc. (MRI), most recently as the Manager of Marketing & Internet Services, where he and his teams were responsible for all marketing efforts and the market positioning of MRI's services.
Stephen spends his day's planning, writing, & designing resources for the modern healthcare professional.