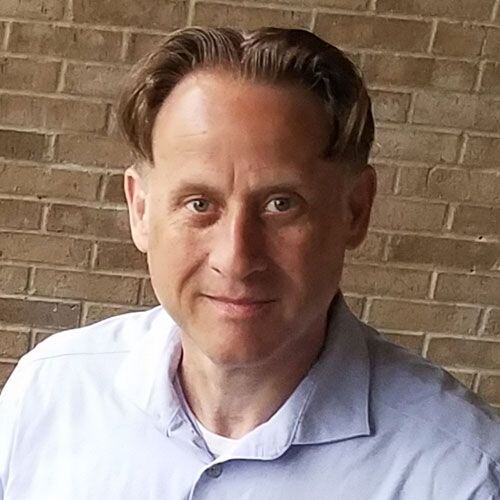 How Electronic Prescribing Can Improve Your Practice
Electronic prescribing -- sending digital medication orders to pharmacies via electronic health record (EHR) software -- promises myriad benefits for physicians and patient-consumers. Whether implemented as a stand-alone module or as part of a fully-integrated EHR system, e-prescribing can help ambulatory-care centers and physician practices improve their finances and internal efficiency.
Two percent of reimbursement dollars will be at risk for hospitals who fail to meet consumer-patient expectations in 2017, the more providers and medical facilities who embrace e-prescribing technology going forward, the better it will be for all medical providers when it comes to maximizing revenue potential based on Meaningful Use guidance and sanctions.
Improving practice management offers the following advantages for medical providers, among them are time and money savings, internal workflow enhancements and higher patient satisfaction levels. A closer look at the benefits and challenges of implementing a digital prescribing policy will help you determine if your practice is ready for the shift from paper to cloud-based medication management.


---
e-Prescribe accurately and securely.
Improve patient safety and quality of care with an electronic prescribing solution.
---
Patient Services: Managing After-Hours Interruptions
Many doctors have discontinued providing after-hours refills services. However, for the physicians who still offer such services, e-prescribing technology allows patient file access from anywhere there is an internet connection. Doctors can review chart notes and drug reactions or contraindications before ordering a new medication or approving refills. Digital communication reduces the amount of time required to address patient requests accurately and completely.


Clarity: Fewer Callbacks From Pharmacies
Unnecessary telephone calls burden administrative staff and reduce office efficiency. Electronic prescribing eliminates problems formerly associated with poor handwriting, which mandated a call to the office to clarify dispensing orders. With digital RX orders, pharmacists rarely need to contact a physician or nurse to verify the medication, quantity, or patient instructions. This saves time, and ultimately money, for the practice, and may reduce wait times for patients at the pharmacy, improving overall satisfaction levels.


Improved Patient Outcomes: Reducing Preventable Errors
Preventable medical errors claim thousands of lives every year, studies indicate the numbers exceed 200,000, depending on whether you consider patient dosing errors and all medical environments. Many of these errors occur in the prescription chain, according to research conducted and reported by the AHIMA Foundation. Illegible orders can result in the wrong medication being dispensed, an incorrect dosing, improper timing, and adverse reactions due to allergy or drug incompatibilities.
One study of a dozen community-based medical practices saw prescription errors fall from more than 42 percent to less than 7 percent (42.5 scripts per 100 written to 6.6 scripts per 100 written) in a one-year period when electronic prescribing technology was implemented as part of an overall practice management improvement strategy. Research shows that ambulatory care settings have the greatest potential for improvement as this environment is where the most common drug dispensing problems and medical errors occur. Reducing preventable errors in all settings will improve patient outcomes, compliance, and satisfaction levels for patient-consumers.


Addressing Rising Costs: Curbing Patient Return Visits
Weinick, Burns, & Mehrotra, (2010) estimated that between 13 percent and 27 percent of all emergency room visits in the United States could be managed in other medical settings – clinics, walk-in urgent care centers, private physician practice offices – resulting in an annual savings of $4.4 billion. Eliminating, or sharply reducing, unnecessary patient return visits could dramatically increase overall savings. Electronic prescribing reduces patient visits solely for the purpose of picking up a new prescription for maintenance medications.
While some physicians now require patients to schedule an office visit to renew medication orders or replace lost prescriptions, others have found that the practice workflow is improved when unnecessary visits are curtailed. There is some debate on when a patient should be seen and when renewing a prescription without a visit is prudent. In the end, the decision rests with the medical professional, and each case deserves careful consideration to ensure patient health and safety come first.


Replacing Paper Files: Shifting to Electronic Prescribing
While it is true that entering a digital prescription takes a little bit longer than writing out a paper script, the overall time savings is significantly higher when you factor in things such as retrieving a digital file compared to manually locating and pulling a paper file and then finding the latest prescription information and reviewing contraindications and allergy information.
Shifting to electronic health records and digital prescribing technology has the potential to streamline your office procedures and facilitate more efficient patient health record management. File sharing is exponentially easier with digital formats than traditional paper systems. Reproducing records is almost instantaneous, and the cost associated with patient files is nominal compared to the expenses associated with faxing, printing, collating, and mailing paper files. Plus, electronic prescribing automatically creates a digital archive that can be indexed and searched from anywhere there is an internet connection, providing your practice a fully-integrated system compatible with mobile and remote devices.


Electronic Processing: Improving Practice Management & Patient Services
There is a push to get all medical providers and ancillary services on board with digital health records and care coordination. As more facilities, providers, and medical service companies embrace cloud-based technology, our national health care system becomes more efficient and more accessible. Portable files ensure patients receive high-quality care in their own neighborhoods and whenever they leave their home region for work or pleasure.
There are some challenges and obstacles for physicians. The cost of implementing a new e-prescribing system was cost prohibitive in the past. Today, there are a variety of free and low-price point systems for practices of all sizes and specialties. More pharmacies are utilizing electronic prescribing technology today than ever before, so there are fewer communication challenges now that prevent universal e-prescribing policies – except where paper scripts are required for certain controlled substances.
Eliminating barriers to EHR system adoption is a priority for the federal government and healthcare industry leaders. As technology improves and more patients become comfortable with web-based medical services, adoption rates will continue to increase. Electronic prescribing promises solutions to simplify and improve practice management and patient outcomes. Isn't it time your practice considered the switch?
Comment below to let us know your thoughts on electronic prescribing versus traditional paper-based systems. Which process are you using? If you're interested in switching to a more digital method, our quick demo of our electronic prescribing software gives a great overview of the benfits of going electronic.
Sources:
Kaushal, R., L. M. Kern, Y. Barrón, J. Quaresimo, and E. L. Abramson. "Electronic Prescribing Improves Medication Safety in Community-based Office Practices." Journal of General Internal Medicine 25, no. 6 (2010): 530–36.
About Stephen O'Connor
Stephen O'Connor is the Director of Brand and Digital Marketing, responsible for many aspects of Advanced Data Systems Corporation's (ADS) marketing, including product marketing, customer acquisition, demand generation, brand, brand design, and content marketing.
Stephen has more than 20 years of healthcare industry experience. Prior to ADS, Stephen spent 11 years at Medical Resources Inc. (MRI), most recently as the Manager of Marketing & Internet Services, where he and his teams were responsible for all marketing efforts and the market positioning of MRI's services.
Stephen spends his day's planning, writing, & designing resources for the modern healthcare professional.