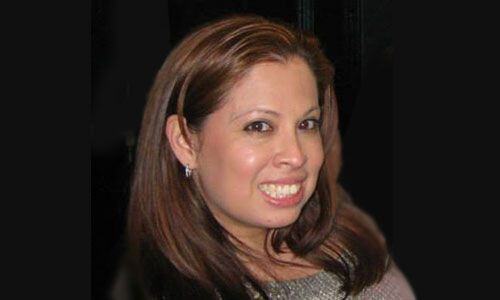 5 Qualities Small Practices Should Look for in Electronic Health Records Software
You run a small practice, but you have big ambitions for the healthcare services that you want to deliver to local patients. When your organization first opened its doors and you were smaller than you are today, a paper-based system for keeping track of patient records seemed like a reasonable approach. But as time goes by, you discover that what you really need to do is install electronic health records or EHR software.
An EHR will maximize the efficiency of your staff. Processing patients more quickly means that not only will team members get a lift in morale, patients will be pleased too since they will spend less time waiting for service.
To get the best return on your software investment, here are five qualities that small practices like yours should look for in a potential EHR.
---
Get answers to your toughest EHR software questions with our free ebook, Electronic Health Records Software: A Vital Component to Any Modern Medical Practice.
---
1. Scheduling Ease
How much time and effort does your staff currently need to take care of such a basic task as scheduling patient appointments? A new, state-of-the-art EHR will eliminate much of the drudgery of this activity.
This translates into patients spending much less time on the phone with you when setting up a new appointment. Patients who are standing at the receptionist desk on their way out can quickly establish a follow up appointment or even a series of appointments if they are coming to see you for recuperation and monitoring of their condition on an ongoing basis. If it takes less staff time to make the same amount of appointments, you can allocate human resources to areas that could stand to see extra help now, without needing to make a new hire.
2. Billing
Your EHR will have a billing system built into it, which will allow you to manage all aspects of your billing activities. The system will even highlight denials so they can be dealt with more aggressively. Individuals running small practices will recognize the importance of speeding up the billing process in this fashion. You can issue bills electronically, making them as easy to pay as clicking an email message, which is a feature your harried patients will most definitely appreciate.
3. Reports
All of the reports that you have to create to keep your practice moving efficiently will be easier to create when you use an EHR. It will automatically create new documents for you based on the schedule and the type of data you specify. You can use templates and customize the types of reports so they will be more useful during staff meetings and other events where stakeholders need to gain a greater understanding of how the practice is functioning.
Being able to pull reports on all types of data and then slice and dice the details for analysis will maximize all aspects of your practice.
4. Flexibility
Software should have the ability to grow with your practice, capable of handling records for your increasing pool of patients. And if you are expanding your offerings, such as by bringing on a specialty doctor, make sure that the EHR will be flexible and able to handle multiple types of patients.
One area where the EHR can really help speed things up is when you enable speech recognition in the system. Now, your doctors and nurses can simply speak, and the words will be converted into machine-readable text in the patients' records. This saves money for practices that send out notes to transcription companies, and it saves time too, since you don't have to wait for turnaround.
5. Growing your Practice
Each of the aforementioned EHR features will help you to continue growing your practice. You can rest assured that as the number of patients increases, your computerized database of all their records will be able to easily accommodate them all.
Focusing on improving the patient experience is key for retaining patient numbers as well as for encouraging current patients to stay happy to the point where they recommend friends and family to become a patient of yours too. You'll be pleased to learn that you can activate a patient portal feature in your EHR. A patient portal solves a lot of problems. For one, patients can use the portal from the privacy of their living room, going online and logging into your system. Then, they can enter all of the information that you used to require them to fill out (that old stack of dreaded paperwork that staff hands out to people to complete in the waiting room).
It's faster to input your information this way, in particular because there will be no redundant requests for the same information (allergies, emergency contacts, family medical details and so on, which are often asked for on multiple forms).
Even better, your staff will no longer have to key in all this patient data from the paper forms, since the patients will be doing this for you. A patient portal is also useful for letting patients request appointments, order prescription refills, and even leave messages for a member of your team. Instead of having to call and stay on hold for who knows how long just to have a receptionist write down a request, a patient types it on the computer or smartphone keyboard like an email message, and the staff member can reply with the same ease and convenience.
Key Takeaway:
More small medical practices are coming to see the benefits of migrating from a paper-based method for tracking patients to using electronic health record or EHR software.

An EHR makes it easier for your team to schedule more patients faster.

You can rely on your EHR's built-in billing system to help you manage all aspects of your billing setup, saving time and effort.

Those reports that your staff has to generate on a recurring basis will be easier to configure and customize, using data from your EHR.

An EHR application helps you create a range of reports, such as for the weekly staff meeting or when trying to determine how many patients canceled appointments during the previous month.

Other features of EHR software will help you grow your practice, such as a patient portal that gives patients freer access to their information and the ability to leave questions for staff without waiting on the phone.
Making the switch from a paper-based system to a full-fledged EHR setup will be a real turning point in the history of your small medical practice. Chances are that if you are contemplating an EHR for the first time, you will have some questions about selecting an EHR and how to determine which would be the best option for your team. Accordingly, we wanted to take this moment to invite you to click here to download our informative ebook, Electronic Health Records Software: A Vital Component to Any Modern Medical Practice.
About Christina Rosario
Christina Rosario is the Director of Sales and Marketing at Advanced Data Systems Corporation, a leading provider of healthcare IT solutions for medical practices and billing companies. When she's not helping ADS clients boost productivity and profitability, she can be found browsing travel websites, shopping in NYC, and spending time with her family.