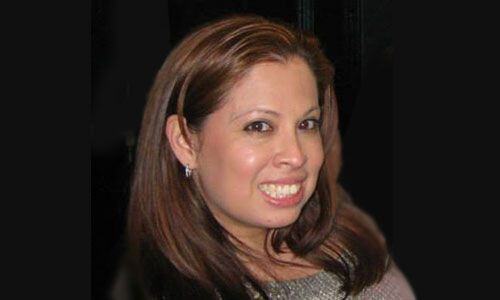 How to Compare EHR Systems to Find the Right One for Your Practice
It's pretty difficult to imagine any business setting up shop today without using computers and special software for whatever industry it is set in. The same goes for the medical profession. Chances are that you either have heard of electronic health record systems and know that you need to deploy one in your practice, or you have been laboring with some kind of generic application to store patient information, and it has not been able to meet even your most basic computational requirements.
Any practice that continues to try to get by using just a paper-based system should be aware that failing to computerize operations is a recipe for disaster. Practices that use an EHR have a distinct advantage over those that do not rely on modern software and the efficiencies it brings.
Managers, owners, and other principals in a medical practice who are on the fence about what EHR system to deploy can get some insight with our informative e-book, "Electronic Health Records Software: A Vital Component to Any Modern Medical Practice."
In the meantime, let's consider how you can compare EHR systems, so you can find the most appropriate one for use in your practice.
---
Get answers to your toughest EHR software questions. See how an EHR Software System can benefit your organization with this complimentary ebook.
---
Cloud-Based vs. Server-Based
Should your EHR be based in the cloud, or should you maintain it in your own servers? The answer will depend on what you are trying to achieve in terms of connectivity, convenience, and how much work you can allocate to your own Information Technology department.
If you have limited IT department personnel with no computing budget increase in sight, deploying a cloud-based system may be your best option. You can rely on the cloud computing services company to handle such intensive tasks as maintaining security, timely upgrades, and predicting how much server space and bandwidth will be needed to support your basic operations.
What's more, practices with multiple offices in different regions will find it best to use the cloud to provide a single source for data instead of cobbling together networks through your own center.
If you have just one location, and your IT department is already doing an excellent job with your computing requirements, a local, server-based approach to EHR may be more to your benefit.
Specialty-Specific
Standard issue EHR applications will be fine for use in a family doctor practice. But if you run a specialty practice, you will get much better performance and a better return on your software system investment if you opt for a specialty-specific EHR.
For example, the needs of staff in a dermatology practice will be vastly different from those who work in an oncologist's office. The number of follow-up appointments will be different, and the range of treatment possibilities will be enormous. Also, an oncologist will want a computer system that helps identify new clinical trials for cancer patients, while there will be less call for this at a dermatologist.
Or, consider that a gastroenterologist will use different templates to process patients as compared to a pain management specialist, who will have federal medication rules to take into account that the gastroenterologist does not typically need to address.
Check that your software provider has experience in your specialty before committing to a purchase.
Voice Recognition
These days, individuals are quite accustomed to speaking to devices that can "understand" what they are saying, thanks to powerful voice recognition technology. If you need to have hands-free dictation available as a feature in your software, it's an option readily available.
Instead of having to type all their notes into the patient's file, the physician simply speaks, and the system will detect what he or she is saying, with the words immediately showing up on the computer screen. Imagine not having to send out doctor recordings to be transcribed — you'll save money and time when this feature is activated in your new EHR.
Smartphone Connectivity
Doctors are often on the go, moving between offices and sometimes going on rounds at their associated hospital. Your physicians, nurse practitioners, and other staff no longer will have to be physically present in the office to gain access to patient records to read or update a file if your EHR includes smartphone connectivity.
You can be assured of entering data faster, more accurately, and more cleanly when you use your smartphone to enter data at the point of care. A doctor can access records even while on call, such as when answering an urgent request while out at a restaurant. The smartphone interface gives your team immediate access to patient data.
Role-Based Security
The confidentiality of patient records must be protected by all means. Select a robust EHR to give you the ability to set role-based security parameters. You can designate which individuals in the practice have what level of access. For example, designate roles for entering data, changing data, or just viewing information. A receptionist may only need "read" status, while a nurse would need read and write capability to update patient records. You can also establish roles to govern security over specific patients, groups of patients, or to cover every patient.
Information captured regarding login attempts and efforts to access data, whether proper or improper, will help whenever you conduct security audits of your system, so role-based security is useful for controlling access as well as doing forensics after an incident.
Figuring out which EHR system will be the most appropriate for your organization can certainly take a bit of time, but the reward for your efforts will be improved workflow, more efficiency for all members of the staff, and a sense of appreciation from patients who can tell that you value their time too.
Key Takeaway:
Before installing an electronic health records application in your medical practice, it pays to do some comparison shopping so you will find the optimal solution.

EHR software is made by a variety of software developers, and you would be better off if you had a clearer idea of what features you definitely need to make sure they will be available.

One choice to make is whether your EHR should be hosted in the cloud or if you would prefer to have your IT department maintain the software in your own data center.

Managers of specialty practices will need to check if the software provider offers specialty-specific EHR applications, which will be better than a generic, one-size fits all EHR.

Speech recognition is a key feature in EHRs that you'll want to look for when buying software.

Since members of your team need access to the EHR when they are out, such as while on rounds or on call, you should find an EHR with smartphone capability.
Are you still looking to learn more about EHR systems? We invite you to click here to download our free, informative e-book, "Electronic Health Records Software: A Vital Component to Any Modern Medical Practice." It will help you and your colleagues learn more about EHR software and why it's so important that you use it in your practice.
About Christina Rosario
Christina Rosario is the Director of Sales and Marketing at Advanced Data Systems Corporation, a leading provider of healthcare IT solutions for medical practices and billing companies. When she's not helping ADS clients boost productivity and profitability, she can be found browsing travel websites, shopping in NYC, and spending time with her family.