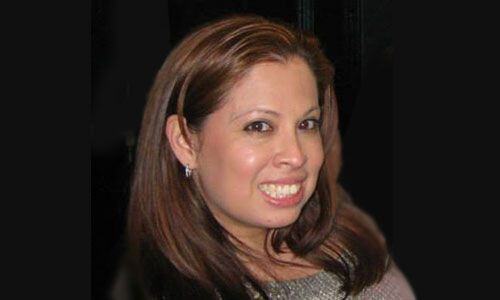 5 Pieces of Data that a Cloud Based EHR & PM System Can Help You Improve
The more actionable information that you can collect on the patients you treat in your practice, the more opportunity you and your staff have to provide excellent, state-of-the-art care. These days, many medical practices are looking beyond the confines of their own data center and are starting to migrate some of their computational infrastructure into the cloud. Cloud computing services provide a range of advantages to organizations large and small, and the medical profession in particular stands to benefit a great deal because of the convenience and ease of data management.
If you're new to cloud computing in a medical context, you should know that a cloud-based electronic health record or EHR and practice management or PM system are designed to give your staff more power over the information you rely on.
An EHR stores information about your patients, like a set of digital charts. It saves time in a variety of ways. For example, staff can use templates to reduce the amount of time looking for where data needs to be input. Physicians and nurses can speak into the system's microphone if you enable speech recognition, eliminating the need to send out recordings to a service for transcription to be later copied into the EHR.
Your PM is another vital application. Use a PM to run your practice more efficiently, such as to automatically check on patients' insurance eligibility, track the progress of a claim, and set appointments.
A great deal of information will naturally be pouring into your EHR and PM applications. When you work from a cloud based system, it will help you to measure all sorts of data, both qualitative and quantitative.
Rather than storing your patient information on local computer servers in your organization's data center, with a cloud computing solution, the information is kept on distant servers, typically in multiple locations for redundancy. This helps to ensure that even if there is a problem in one center because of a local problem (natural disaster, system failure, and so on), you will still be able to access the details from a backup cloud server.
With that in mind, here are five types of data that a Cloud Based EHR and PM system can help you improve and increase.
---
View a quick demo of cloud based EHR & PM software to see how it can propel your organization into a new world of efficiency and productivity.
---
1. Increased Time Management
Scheduling: How does your staff schedule the use of diagnostic equipment or examination rooms? Your cloud based system will include a multi-modality scheduler that streamlines the process of making these arrangements. At a glance, any member of the team can see what is currently available, which helps you plan and allocate resources more effectively. You might notice a pattern that indicates you need to purchase more equipment, or adjust the hours available for procedures in different rooms.
Automated Workflows: You can gain tighter control over the amount of time your staff takes to do routine tasks because the system will automate workflow (fewer distractions and less chance of errors to slow down tasks).
Text Reminders to Patients: Your system can easily be configured to issue reminders about appointment to patients via text messaging. This means fewer phone calls and less strain on your administrative staff.
2. Decrease Prescription Mistakes
Your cloud based EHR and PM system will immediately help you cut down on prescription mistakes. With an electronic prescription capability, you don't have to worry about a physician's poor handwriting or a paper prescription going missing, just when the patient needs it the most.
What's more, transmitting prescriptions directly to the pharmacy from your cloud system means your patients will be able to pick them up on arrival instead of having to wait for the medications to be filled. A prescription can be filled even when the doctor is out of the office, thanks to easy connectivity via cloud computing.
Keep in mind that an electronic RX system should automatically detect contraindications of different medications as well as over-the-counter and herbal remedies, which further protects the health and safety of your patients.
3. Increased Revenue
With an EHR and PM based in the cloud, practices can expect to see an increase in revenue. This alone can justify to stakeholders the purchase and deployment of such a system.
For example, the system cuts down on the effort and time needed to manage denials and keep track of claims. With an easier way to correct denials right away, you can anticipate 99% correction rate of denials. This dramatically speeds up the revenue cycle in your practice.
The Patient Due Estimator feature in your system will let you avoid wasting time on future phone calls to patients regarding bills. You also have an easier way to set expectations to patients on what they owe, leading to you receiving more payments on time than ever before.
4. Reporting and Analytics
Do you have a detailed view of what is going on in your practice? Examining data manually is impossible, given the number of people you diagnose and treat each day. The cloud based system for your EHR and PM software will give you advanced reporting and analytics. For example, you can detect patterns such as more patients coming from outside of your usual service area, indicating a need to expand service offerings through a satellite office. Or, you can see that a high percentage of elderly patients are forgetting to take their medication, indicating a need to set up a patient seminar for elderly health care.
Analytics can have a big impact on your practice's bottom line, since you can identify trends of patient non-payment. The key performance indicators that you establish are easily tracked. If there is ever a question about physician productivity, you can point to the numbers, which the system can display according to your preferred format, such as tables, graphs, or charts.
5. Increased Patient Engagement
Boosting patient engagement is a major concern for practices. After all, the more engaged patients are, the more likely it is that they will come in on time for appointments, schedule important examinations, as well as get their needed vaccinations.
Your cloud based EHR and PM system comes with a patient portal that you should activate immediately. A portal lets patients type in their information once instead of writing it repeatedly on multiple forms in the stack your receptionist hands them on their first appointment. This saves staff time too, since they don't have to type in the information themselves.
Patients use the portal to ask questions to staff and get replies quickly by text, instead of having to call and wait on hold to leave a message. The portal can issue reminders, such as to bring children in for school vaccinations or to come in for a follow-up appointment.
Key Takeaway:
More medical practices are turning to cloud based software solutions to bring about greater efficiencies.

Electronic Health Record (EHR) and Practice Management (PM) is essential for capturing data for qualitative and quantitative analysis.

A key benefit of using a cloud-based solution is improved time management, which will definitely help your bottom line.

Automated workflow thanks to your EHR and PM in the cloud will give you better control over scheduling exam rooms and the use of diagnostic equipment.

Your practice can cut down on prescription mistakes when you opt for electronic prescription in your cloud based system.

Expect more revenue when you use your software tools to keep better track of claims as well as manage denials from insurers.
There are a lot of moving parts to keep track of when it comes to deploying a cloud based EHR and PM system in your practice. If you have limited experience with cloud computing solutions, you can gain greater insight by experiencing the software in action yourself. For details, please click here to check out a recorded demonstration of our Cloud Based EHR and PM Software.
About Christina Rosario
Christina Rosario is the Director of Sales and Marketing at Advanced Data Systems Corporation, a leading provider of healthcare IT solutions for medical practices and billing companies. When she's not helping ADS clients boost productivity and profitability, she can be found browsing travel websites, shopping in NYC, and spending time with her family.