Deny Your Denials!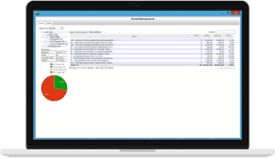 Managing denied claims is probably one of your biggest annoyances and sources of lost revenue.
Wouldn't it be great to immediately know which of your claims have been denied, then be able to "tweak" and resubmit them instantly?
With the MedicsCloud Suite's Denial Manager from ADS, you can!
Using the Denial Manager you'll:
Easily view your denied claims
See their reasons for being denied
Make the corrections and resubmit from one window
Turn those denials into reimbursable claims
Our Claims Denial Manager creates love / hate relationships: payers hate it but you'll love it!
Complete the form for a quick overview video of the Denial Manager and all of our other revenue-enhancing features, including tools for ensuring you're paid by patients on their ever-increasing amounts due after insurance.