Instantly view our Medics Suite video.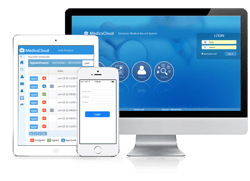 Watch how the Medics system will propel your practice into a new world of efficiency and productivity. When you view this demonstration, you will see how to:
Navigate by voice commands, and transcribe with voice-to-data-entry
Data mine and correctly report on lucrative revenue-producing incentives
Monitor your patients between visits by tracking information such as vitals, blood sugar, etc. through smartphones
Complete the form to receive instant access to this free video, and see why thousands of your colleagues rely on systems from ADS every day.

"Our systems from ADS have produced an immeasurable return on investment and efficiencies throughout the practice in terms of maximized productivity and workflow."

Marc Prager, MD, Medical Director
University Diagnostic Medical Imaging, P.C.