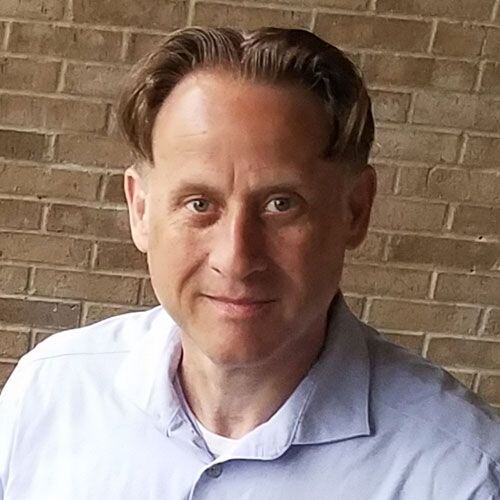 Everything You Should Know About Pain Management Software
Medical Billing / RCM | Practice Management | Electronic Health Records
It almost goes without saying that the needs of pain management practices are quite different from those of other specialties. Addressing the needs of patients coping with acutely painful situations and managing patients' chronic pain properly while meeting law enforcement requirements can spell the difference between a relatively speedy recovery or prolonged care that may include complications.
Since pain management often involves the use of controlled substances that the government is charged with keeping under increasingly tighter control, pain management practice owners, managers, and other stakeholders have more to contend with than practices that focus on pediatrics, for example, or ophthalmology.
The most effective way to ensure that your pain management practice is up to the many important tasks your staff must handle on a day-to-day basis is to deploy specialized software that's designed to save time and effort. This includes Electronic Health Record software, Practice Management software, and Medical Billing software. When used together, you can reduce many of the obstacles that come with the territory as you run your modern pain management practice.
---
Get answers to your toughest EHR software questions. See how an EHR Software System can benefit your organization with our complimentary ebook.
---
Electronic Health Records in Pain Management Practices
Enormous medical practices serving concentrated populations in large cities and smaller practices helping smaller communities all have mandates from their stakeholders to increase efficiency while delivering superior care to their patients.
This has led to organizations abandoning their old-fashioned, paper-based systems to adopt Electronic Health Record or EHR software.
Any pain management organization that fails to recognize the importance of computerized medical records is liable to lose patients who are accustomed to their family doctors and specialists using EHR applications.
These modernized practices function more nimbly, resulting in shorter times in the waiting room as more patients can be seen sooner. Staff members forced to use paper-based systems tend to grow demoralized when they see how their counterparts in advanced practices can work so much more quickly and effectively.
Features and Benefits of Electronic Health Records Systems
You may have heard of EHR systems but are not quite sure of their chief features and benefits. A bit of an introduction is called for.
Security
To begin, it's crucial to understand that modern EHR software is safe and secure to use. If your organization has been on the fence about deploying an EHR out of fears and doubts over safeguarding patient confidentiality, you can put your fears to rest.
The software uses encryption to protect HIPAA data. What's more, you can program your EHR to allow only authorized employees to access patient records, which is particularly useful when you are doing security audits.
Your EHR system gives your staff greater operational flexibility, since you can access the patient data securely from approved smartphones, tablets, and laptops while on the go.
An EHR application set up for a pain management practice will naturally include features for keeping track of all the prescription drugs being administered. Controlled substances are used far more prevalently in pain management organizations than in other practices, after all, so you need to have special templates that help your staff remain in compliance with government rules and regulations.
You should also know that the EHR system will make it easier to issue prescriptions. With e-prescribing, doctors and nurse practitioners can prescribe medications via the computer or portable device, sending the details straight to the pharmacy.
Then patients, who are undoubtedly in a hurry to get their pain management medications and other prescription drugs will appreciate that their order will be processed while they're en route to the pharmacy.
Transcription
Your staff spends a lot of time entering data into patient records. But doctors can speak much faster than they can type, which led to the rise of external transcription services that would receive recordings, type them up, and return them much later for use in the charts.
Now, the pain management EHR you deploy in your practice gives you speech recognition capability. As soon as you utter a word, its digital version shows up on the computer screen showing the patient's records.
Patient Portal
Individuals who are suffering want to spend as little time as possible getting set up as a patient at your practice. You can save them effort by activating the patient portal feature of your EHR. A patient portal lets them avoid filling out paper intake forms, which typically ask for the same details over and over in a pile of papers that you hand over on a clipboard. Patients can offer the information using their own computer or using a kiosk at your office.
When patients need to schedule an appointment, they can do this online through the portal instead of calling in and waiting. They can also use the system to make follow-up questions to your staff, which is faster for your doctors and nurses, too.
Reporting
With all the reporting that your team must do (especially regarding the usage of controlled substances), it makes sense to use a pain management EHR, which will include templates to aid you in developing customized reports.
Faster reporting means less time making documents for stakeholders at regular meetings and more time to analyze the numbers and take action upon them to continue improving your practice.
Understanding Practice Management Software
EHR software is just the beginning when it comes to computerizing your pain management practice. Next on your to-do list should be a notation about deploying practice management software for pain management as soon as possible.
Practice management software streamlines major tasks that your staff carries out multiple times each day. It lets you quickly check on a patient's insurance status online, instead of having staffers sit on hold on the phone.
You can use it to schedule appointments faster too, which is of particular concern when it comes to pain management. You may have regular appointments to assess the patient's pain thresholds and how the underlying injury or ailment is progressing, for example.
Keep in mind that practice management software also lets your team enjoy a healthier success rate on the first time attempts for clearinghouse claims. It automatically displays denied claims and explains the nature of the error so an employee can quickly fix it on the spot for immediate resubmission.
Why Pain Management Practices Rely on Medical Billing Software
Medical billing software is essential for improving the revenue cycle at your pain management practice. You may have colleagues in other practices who swear by PM applications, but you have not yet had an opportunity to use it in your own organization yet.
Basic features of pain management medical billing software include:
Claims Validation
If claims are not set up properly, they will clearly be denied. Medical billing software must automatically search for errors and check that the claim is valid before transmission. It will show the user what details need to be adjusted.
Coding Tool
The International Classification of Diseases code, ICD-10, is required by the U.S. government before claims can be sent to Medicaid and Medicare. Organizations that were more familiar with ICD version 9 had a big learning curve to get over, and coders continue to learn the code base so they can do their jobs more efficiently.
Pain management medical billing software gives you a built-in coding tool. This way, when an employee only knows the old ICD-9 code, the system will offer the most appropriate ICD-10 version.
Cloud Computing Option
A modern pain management practice will want to implement the cloud computing option in their medical billing software. This is essential if you have multiple office locations and don't want to deal with the extra data server logistics that will be involved.
Cloud computing lets you add information from any location as well as access details from your device when out and about. With data protected in the cloud computing service provider's own data center, you can breathe a sigh of relief, knowing it is backed up redundantly in case of emergency.
Should You Outsource Medical Billing?
When your pain management practice grows, you may find that your staff is no longer up to the challenges of getting each claim paid for as quickly as possible. That's natural, since patient volume is increasing and you have so many details to keep track of.
From dealing with the late processing of outstanding payments to checking that all ICD-10 codes are correct, your staff might start to get stretched too thin. It's during times like these that practice managers begin to consider outsourcing their medical billing.
Outsourcing RCM to a Medical Billing Services Provider
A major benefit of outsourcing your medical billing is that the third party company will only be focusing on billing and revenue flow. Their team will enjoy ongoing training to make sure that they follow industry best practices. The software they use will always be up-to-date, which is not as easy to keep track of when your practice's in-house IT department is already stretched to its limits.
Using EHR software will bring your pain management practice to the next level, helping your team work more efficiently as they process each patient. You can achieve even higher levels of efficiency and see improved revenue flow when you also add a practice management application and medical billing software to the mix.
Key Takeaway:
Pain management practices have different requirements than other specialties, and the software they use should reflect these diverging needs.
Your pain management practice can work much more efficiently by deploying electronic health record software instead of using an antiquated system based on paper records.
Specialty-specific EHR software allows pain management practices to treat more patients more quickly than when using generic EHRs.
You can achieve even greater efficiencies when you implement Practice Management software with your Pain Management EHR.
For a faster flow of revenue, you'll want to introduce Pain Management Medical Billing software to your office.
You can use medical billing software in-house or outsource your medical billing to third party experts, also known as medical billing service providers.
For more insight into the process of integrating EHR software in your pain management practice, click here to download our free e-book, "Electronic Health Records Software: A Vital Component to Any Medical Practice" today.
About Stephen O'Connor
Stephen O'Connor is the Director of Brand and Digital Marketing, responsible for many aspects of Advanced Data Systems Corporation's (ADS) marketing, including product marketing, customer acquisition, demand generation, brand, brand design, and content marketing.
Stephen has more than 20 years of healthcare industry experience. Prior to ADS, Stephen spent 11 years at Medical Resources Inc. (MRI), most recently as the Manager of Marketing & Internet Services, where he and his teams were responsible for all marketing efforts and the market positioning of MRI's services.
Stephen spends his day's planning, writing, & designing resources for the modern healthcare professional.