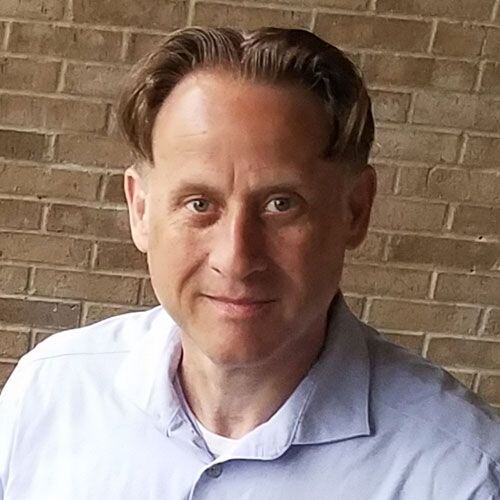 5 Ways a Patient Portal Will Improve Your Medical Practice
A patient portal is not the door that people walk through to get inside your medical practice. It is the term given to the electronic portal that you can enable for them thanks to your electronic health record software. Essentially, it is a way for patients to log into their account to check on details of their healthcare and to ask questions of the staff, with information protected by robust security.
As more people carry smartphones, laptops, and tablets with them to access the Internet while out and about, patient portals have also increased in popularity and usage because of the convenience they bring, along with the easy access to personal medical information that people now increasingly expect in our always-connected world.
If you've never experienced working with a patient portal, you should know that it can increase efficiency in the practice, freeing up your staff to work on more pressing matters. A portal also tends to boost patient engagement and overall satisfaction with their doctors. Here are five ways a patient portal will improve your medical practice. You can easily get started with setting one up today.
1. Patients can Stay Connected
Even after office hours, patients can request appointments, complete forms, request prescription refills, and more simply by logging into the portal. This empowers your patients to interact with your practice on their schedule, increasing the chances that they'll keep coming back.
They may even recommend you to their friends and colleagues who are looking for a more modern approach from doctors for accessing their healthcare information.
Keep in mind that patients are already accustomed to using email and text messaging to quickly get in touch with people. Imagine how frustrating it is for them when they have to call your office and wait on hold just to ask a quick question. Often, they cannot reach the doctor or physician's assistant when they call, meaning they have to wait for a callback that may not come until the end of the day.
With access to your staff through the portal, they can type in a question and then get a response back from a doctor or nurse when they log back into the portal.
2. Reduces Administrative Duties
Because patients can do more things themselves via the portal, this reduces the time administrative staff has to spend on the phone making appointments or confirming test results. However, you can still use the phone system with your patient portal.
Members of your staff can record announcements in their own voice that will then go to patients by having the portal direct voice messages to their phone. You can also send out text messages to patients via the portal, such as reminders about appointments.
A major headache in healthcare is all the paperwork involved. Not only is there a lot of it to fill out, patients typically are asked to provide the same details on multiple printed forms (that big stack your receptionist hands them when they first become a patient). With a portal activated, your patients can fill out their forms with a computer in your waiting room or by using their own computer at home or work.
This saves time because now the staff will not be forced to type the patients' information in from their handwritten documents. The patients save time too, since they aren't providing the same details more than once.
3. No Need to Repeat Information
It's a good idea to periodically ask patients if their contact details, insurance provider, emergency contact, and other information is the same or if their files need to be updated. Since the data is stored within the patient portal, patients don't have to fill it out again. They can, for example, sign their initials on a printout that you provide, asking them to indicate that all the details are still accurate.
Not forcing your patients to keep filling out new forms will improve their attitude toward your practice, as it shows you respect their time.
4. Educate Patients to Manage Their Health
Within the portal, your patients can assess important data that can help them better understand their treatments.
For example, patient portals connected to medical libraries enable patients and physicians to access code-based information directly from the portal about problems, pharmaceuticals, and test results. When a patient clicks on links, the portal can quickly display videos, images, articles, and even guidelines to follow before and after procedures. You'll save time and money by not having to print out so many documents, since all the details are accessible from a computer or smartphone.
5. Access and Pay Billing Statements Immediately
How is the flow of revenue in your practice these days? A patient portal can actually bring in more money. This is because your patients can access their billing records after they have come in for an appointment, making it more convenient for them to pay. Faster pay will increase cash flow. The less friction involved in making a payment, the more likely patients will be tending to their bills in a timely fashion.
Key Takeaways
A patient portal is a computer system that allows your patients to contact your practice online using a web browser from the comfort of their home.

Many practices have found it beneficial to launch a patient portal through their electronic health record or EHR software system.

Allowing patients to stay connected with your practice via the portal will do wonders for boosting patient engagement.

The staff will have fewer administrative duties when patients can get information on their own without assistance.

Use a patient portal to educate the patients, such as to remind them about upcoming vaccinations or to learn more about a task such as caring for a wound at home.

A major benefit of the patient portal is that patients can type all of their information into the system instead of filling out a stack of paperwork that your staff would have to input later.
A patient portal will empower your patients, giving them faster and easier access to the information about them that they care about the most, whether it's to find out their latest lab results, request an appointment, or reauthorize a prescription. What's more, the portal relieves your staff of the burden of having to answer phone calls for simple questions and lets them interact instead through securely transmitted messages. And as you can see, patient portals are great for boosting engagement. To gain even more insight, click here to download our free ebook, "The Importance of Patient Engagement & Why You Need It."
About Stephen O'Connor
Stephen O'Connor is the Director of Brand and Digital Marketing, responsible for many aspects of Advanced Data Systems Corporation's (ADS) marketing, including product marketing, customer acquisition, demand generation, brand, brand design, and content marketing.
Stephen has more than 20 years of healthcare industry experience. Prior to ADS, Stephen spent 11 years at Medical Resources Inc. (MRI), most recently as the Manager of Marketing & Internet Services, where he and his teams were responsible for all marketing efforts and the market positioning of MRI's services.
Stephen spends his day's planning, writing, & designing resources for the modern healthcare professional.