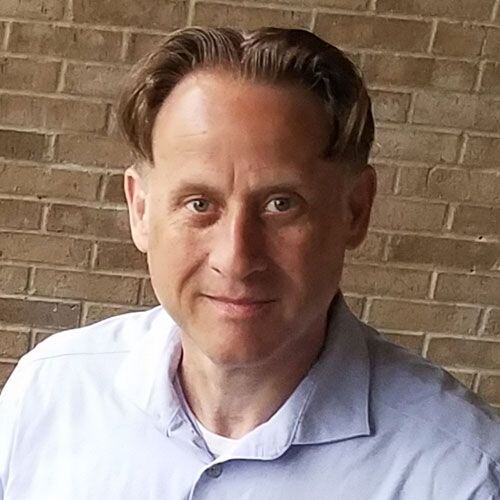 The Top Healthcare Events & Conferences of 2023
Successful healthcare organizations do not operate in a vacuum. Their fortunes are at least somewhat tied to the relationships they develop in the community with patients and other providers, as well as with thought leaders, manufacturers, and other players in the industry. This is why so many healthcare professionals make a point of attending at least one healthcare event or conference every year, whenever feasible.
Of course, in recent years, the global coronavirus pandemic has forced the medical industry to make some changes in how we network and get together. Many event planners opted to either cancel their events or switch to virtual healthcare conferences and events that people could attend online.
Looking to 2023, you can expect to see some conferences and events being scheduled as in-person get-togethers, while some may either offer a virtual option or will be going online only to keep people safe and address logistical issues of meeting in person.
With that in mind, here are the top healthcare events and conferences of 2023 for you to consider.
Jan 5-8, 2023 | Las Vegas, NV
At CES, which is derived from the name of its original producer, the Consumer Technology Association, you can anticipate plenty of innovation to impact the way we provide healthcare. In 2023, attendees will learn more about technologies and tools designed to help lower healthcare costs while improving patients' health equity. The goal is to empower patients as they seek to gain more of a say in how they achieve better well-being and overall health.
Jan 21-25, 2023 | Orlando, FL
When the Society for Simulation in Healthcare convenes for its annual meeting in 2023, the focus will be on providing a standard of excellence. Slated to take place in Orlando, FL, this year, members will participate in a scientific conference that covers the latest innovations and follows best practices for those who are engaged in healthcare simulation. The presenters are eager to engage in person, to participate at the same level as prior to the coronavirus pandemic. But for those unable to attend in person, check for your virtual option by visiting the conference online.
February 1, 2023 | La Jolla, CA
June 7, 2023 | Boston, MA
The Digital Health Summit is taking place on both coasts this year. The west coast will see healthcare professionals meeting in La Jolla, CA, while the east coast will have attendees gathering in Boston, MA. Both events present opportunities to learn about and discuss digital health innovations with peers and business leaders. From investing in digital health from a global perspective to networking in small groups with your peers, there is bound to be plenty of fresh information for you to absorb.
February 21-23, 2023 | Denver, CO
At the HCSRN (Health Care Systems Research Network) conference, the emphasis will be on "leveraging the power of the network in rapidly changing times." HSCRN attendees will encounter scientific findings obtained from research projects done under the Health Care Systems Research Network. Here, the idea is to encourage institutions to collaborate and do research to boost healthcare and health for populations.
March 19-21, 2023 | Orlando, FL
With a membership of more than 60,000 medical practice administrators, executives, and leaders, MGMA represents more than 15,000 group medical practices ranging from small private medical practices to large national health systems representing more than 350,000 physicians. MGMA will co-locate MPE: Financial and Operations Conferences, bringing two segments of the healthcare industry together. This spring event in Orlando will combine the right mix of resources, expert solutions, and peer input addressing leading challenges in the industry.
April 2-5, 2023 | Hollywood, FL
At 2023 PaRADigm, attendees can expect to leave with insights that challenge basic assumptions about how to create, deliver and capture value and provide tools to help you identify the most critical areas of your business model that needs to evolve and adapt to shifting factors around their practice.
April 17-21, 2023 | Chicago, IL, McCormick Place Convention Center
Professionals representing all aspects of the healthcare industry are preparing to gather at HIMSS 23, from IT experts, IOS and other executives, market suppliers, innovators, and officials from the government. Examples of the kinds of exhibitions at the specialty pavilions at HIMSS include an innovation hub, a patient engagement 365 pavilion, and an interoperability showcase.
April 20-23, 2023 | Orlando, FL
The AAOE Annual Conference is hosted by the American Alliance of Orthopaedic Executives (AAOE), an organization dedicated to providing education and resources to administrators and the staff of orthopedic practices and other musculoskeletal groups.
April 25-26, 2023 | New Orleans, LA
The 28th Annual Executive War College covers all things Diagnostics, Clinical Laboratory, and Pathology Management. Mark your calendars now for the world's largest event focused exclusively on the management of medical laboratories. In 2022, more than 900 lab executives and pathologists attended this high-energy event. Early registrations for 2023 point to another large gathering, which guarantees the best networking in the lab industry.
May 6-10, 2023 | Washington, DC
The American College of Radiology's 2023 event will be marking the 100th anniversary of the ACR. Note that while you have the option to participate online in a virtual version of the conference, you must attend in person if your goal is to obtain credentials from the council, so you can then be eligible to vote on ACR council business and in ACR elections. Sessions include experts weighing in on the changing role of the radiologist and presentations geared toward healthcare policy workers.
May 22-24, 2023 | Dallas, TX
Healthcare professionals who focus on providing safer and smarter care for patients, whether on an outpatient basis or in the hospital, will want to attend this year's IHI Patient Safety Congress. Attendees are motivated to ensure equitable and safe healthcare services for all in need. There will be a number of workshops to learn from, expert speakers to engage with, and opportunities to network with your medical industry peers.
June 25-28, 2023 | Nashville
At Healthcare Financial Management Assocation's (HFMA) 2023 conference, renowned health industry leaders and influencers will inspire you with new ideas to help you lead your teams and your organization to a more cost-effective future. This 4-day programs offers 70+ educational sessions and the ability to earn up to 16 CPE credits.
June 20-22, 2023 | Washington, DC
The Healthcare Innovation Congress (thINc360) bills itself as an event for multiple stakeholders, offering a "360-degree" perspective to help you progress in healthcare. Executives from various industries are on tap to discuss the most pressing issues we will be facing in 2023. From helping to contain the ever-increasing costs of delivering healthcare to sharing insights with peers on how to actually affect patients' lives, it's a congress that should help you do more in your medical career.
July 9-12, 2023 | Indianapolis, IN
AHRA: The Association for Medical Imaging Management is the professional organization representing management at all levels of hospital imaging departments, freestanding imaging centers, and group practices. Founded in 1973, AHRA's 5,000 members reach across the country and around the world. AHRA offers a complete slate of professional development programs including a comprehensive selection of educational conferences and seminars, networking opportunities, award winning publications, and the Certified Radiology Administrator (CRA) credential.
October 9-11, 2023 | Anaheim, CA
The Medtech conference brings together the most prominent medical technology executive from across the globe. In addition to speakers from insiders and experts, there will be opportunities for you to network in pursuit of business development. Education programming is a central feature of this annual event. You'll hear about the use of artificial intelligence and other innovations in medical technology, and gain insight into new trends in healthcare that have to do with technology and software.
Nov 3-6, 2023 | San Francisco, CA
AAO, where all of ophthalmology meets. Join AAO as they return to the City by the Bay to celebrate achievements, growth and all that's to come in ophthalmology. Whether you come for the unparalleled beauty of the California coast, the celebrated cuisine, a trip to wine country, or the glorious arts scene, you'll leave your heart in San Francisco. CME credits are available.
Nov 3-5, 2023 | Ponte Vedra Beach, FL
When it comes to treating addiction, we're stronger together. The field of addiction treatment is ever-changing, and we're focused on bringing you the best possible education.
At the East Coast Symposium, formerly known as NCAD East, you'll find yourself among like-minded peers, learning the latest, most effective strategies for addiction treatment and behavioral health, and addressing the significant challenges we must overcome. Join us as we rise above the challenges, reverse the numbers, and celebrate recovery.
Nov 16-18, 2023 | Salt Lake City, UT
AMP is the leading organization in the field of molecular diagnostics, and our annual meeting is widely considered the "premier gathering" of molecular professionals. As always, we will explore how cutting-edge technology and developments in molecular testing and diagnostics continue to have a major impact on patient care.
Nov 26-30 | Chicago, Illinois
Radiological Society of North America (RSNA) examines the critical role radiology plays in enabling teams to deliver better patient care through a wide variety of innovative research, education and an outstanding plenary program highlighting timely topics in the field. RSNA's annual meeting is the premier forum for radiology professionals and industry partners to network, exchange new research and ideas, and view the latest innovations in the field.
Enjoy the Conferences!
It's prudent to double-check with event planners before you finalize any travel and accommodation plans that you've set up. An outbreak of disease may require a switch to virtual mode only for attendees. Or, supply chain and other logistical issues could arise that would make the event switch from in-person to online only.
Whether you attend in the flesh this year or connect with fellow healthcare professionals in a virtual event, you'll be in a position to learn more about healthcare issues and take advantage of the latest updates from experts you connect with through these conferences.
In between attending conferences, you can stay up-to-date on healthcare news and innovations with our updates. To make it easier, subscribe to our blog today!
Sources
Anatomical Society Meeting 2023
https://anatsoc.org.uk/meetings/our-meetings/anatsocmeeting
CES 2023
https://www.ces.tech/Topics/Topics/Digital-Health.aspx
IMSH 2023
Digital Health Summit 2023
HCSRN 2023
https://www.hcsrnmeeting.org/index.php?option=com_jevents&task=icalrepeat.detail&evid=1&Itemid=115&year=2023&month=02&day=21&title=hcsrn-2023-annual-conference&
Future Healthcare Innovations 2023
https://healthmanagement.org/c/hospital/event/future-health-innovations-2022
ELEVATE PX 2023
Events in America: ELEVATE PX 2023 - The Beryl Institute
https://eventsinamerica.com/events/beryl-institute-patient-experience-2023-conference-2023/health-fitness/facilities/yp9pf2cpreaunweq
HIMSS 23
https://www.himss.org/global-conference/attend-about
ACR Annual Meeting 2023
https://www.acr.org/Lifelong-Learning-and-CME/Meetings-and-Course-Calendar/ACR-Annual-Meeting
IHI Patient Safety Congress 2023
https://www.ihi.org/education/Conferences/Patient-Safety-Congress/Pages/default.aspx
The Healthcare Innovation Congress (thINc360) 2023
https://thinc360.com/2023event/
Medtech Conference 2023
https://themedtechconference.com/
About Stephen O'Connor
Stephen O'Connor is the Director of Brand and Digital Marketing, responsible for many aspects of Advanced Data Systems Corporation's (ADS) marketing, including product marketing, customer acquisition, demand generation, brand, brand design, and content marketing.
Stephen has more than 20 years of healthcare industry experience. Prior to ADS, Stephen spent 11 years at Medical Resources Inc. (MRI), most recently as the Manager of Marketing & Internet Services, where he and his teams were responsible for all marketing efforts and the market positioning of MRI's services.
Stephen spends his day's planning, writing, & designing resources for the modern healthcare professional.