The Importance of Patient Engagement: Why They - And You - Need It
Learn why patient engagement is a necessity and how you can master it within your practice.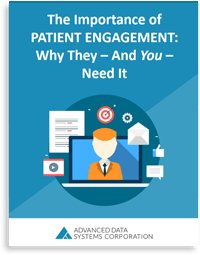 This ebook is devoted to why your practice needs to be congratulated on being engaged!
In this ebook, you'll read about how true patient engagement is actually a trifold approach of:
the technology pieces
the social media pieces
the "you" piece
To gain access to this ebook, simply fill out the form on this page.