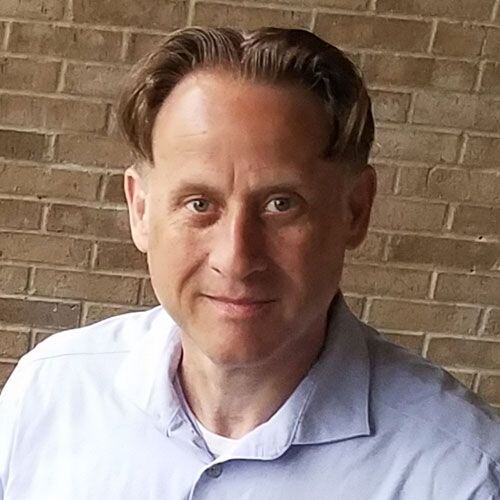 The Top Healthcare Events & Conferences of 2022
2022 Event Safety Information
Every year, members of the healthcare industry from all across the country convene for major events and conferences. These gatherings present networking opportunities and the chance to connect with colleagues. They are also ideal situations to help you discover details about medical innovations and to discuss important news and issues.
Of course, participants have to observe safety and public health protocols because we are still living with the novel coronavirus causing COVID-19 infections.
People who wish to attend conferences and other events in person will need to be aware of the latest protocols. Safety precautions may include providing proof of being fully vaccinated (including booster shots), wearing masks, or engaging in social distancing. Its possible attendees will need to take tests for COVID before being allowed into the venue.
It may not always be practical or even possible to meet in person safely. In such cases, event organizers will promote virtual conference options instead.
The Top Healthcare Events & Conferences of 2022
Here are the top 2022 healthcare events and conferences. For all 2022 listings, consult the provider's official website to verify the dates and whether they will be in-person or virtual.
Jan 5-8, 2022 | Las Vegas, NV (Virtual event through Jan 31, 2022)
The CES gets its name from "Consumer Electronics Show," which was the original name of its producer, the Consumer Technology Association. More than 40,000 attendees participated in person this year at 11 outdoor and indoor venues. Approximately 2,300 companies in healthcare were represented at the event.
For those who are registered with CES but were unable to come to Las Vegas, you can review on-demand sessions and check out exhibitors online in the digital-only version of this major networking event through January 31, 2022.
Jan 15-19, 2022 | Los Angeles, CA
Produced by the illustrious Society for Simulation, IMISH is an event devoted to advancing the state of healthcare simulation. Industry insiders will weigh in on such topics as "the power of connectional intelligence," using education to advance equity in healthcare. You can anticipate learning about new medical innovations and what the current best practices are in healthcare simulation.
There will be a virtual component to the in-person presentations, giving you more flexibility for this healthcare conference.
March 15-16, 2022 | London, UK
The Future Healthcare Innovations event for 2022 is a chance for health buyers and sellers from all around the world to meet and network with their peers. Educational presentations will abound. You can get news from medical technology and software developers as well as those involved in testing and diagnostics and other health-oriented developments.
Covid updates and guidance for London, UK can be found here.
March 14-18, 2022 | Orlando, FL Orange County Convention Center
Healthcare providers, IT professionals, CIOS, and other executives as well as consultants, innovators, and officials from the government gather to discuss the global health ecosystem. You can expect hundreds of education sessions both in-person and digital, from clinician roundtables to a CIO summit showcasing executive experiences in the medical community.
With COVID-19 prompting a rise in telehealth initiatives to promote social distancing, and artificial intelligence analyzing huge amounts of patient data, there are plenty of pressing issues to analyze and discuss at HIMSS 22.
March 28-30, 2022 | Indianapolis, IN
Every year, ELEVATE PX takes place to bring together different voices from the global healthcare community. The goal is to improve and transform the "human experience in healthcare." More than 1,000 people in the institute will describe and outline their actions and ideas to help us address the profound disruptions caused by COVID-19. If you are unable to attend in person this year because of healthcare concerns, you have the option of participating in a virtual version of this event.
April 12-14, 2022 | Pasadena, CA
At the HCSRN (Health Care Systems Research Network) conference, the goal is to present and highlight new findings from the scientific community derived from HCSRN projects.
Event promoters want to encourage collaboration amongst attendees, to improve healthcare and health for not only individuals but entire populations considered as a whole. Check with the event's web page for upcoming program details, which are still being fleshed out at press time.
April 24-27, 2022 | Washington, DC Hilton
This year's annual meeting of the American College of Radiology takes place in person this year in Washington, D.C., but those who cannot attend in person have the option to join the virtual version online. Vaccination proof is required for all in-person attendees and their guests.
If you work in radiology or in an organization that supports or relies on the work that goes takes place in radiological departments, it's a healthcare conference you won't want to miss. The ACR is useful for physicians looking to make the most of their careers, from staying current on radiology issues to obtaining assistance in managing the business side of their practice.
May 16-18, 2022 | Dallas, TX
Designed to encourage people who share a passion for ensuring equitable, safe care for all patients, the IHI Patient Safety Congress is slated for a mid-May meeting in Dallas this year. Public Safety champion Lucian Leape, MD will be delivering a keynote address, followed by other physicians and other professionals.
The promoters are describing this gathering as a virtual event, so make sure to verify if it will be digital-only or if there will be an in-person component for you to attend in Texas as the date grows closer. Because of uncertainties about COVID-19 precautions and protocols later this year, it's difficult to predict how events will proceed.
May 22-26 2022 | Hilton Baltimore Inner Harbor, MD
A major focus of this year's The Healthcare Innovation Congress (thINc360) will concern the COVID-19 crisis and how nations around the globe are responding. People attending will have a chance to discover solutions to deal with the new pandemic challenges. Expect to gain insight from medical experts and healthcare leaders, with attendees from hospital systems, policy institutes, life sciences organizations, and others engaged in solving problems in healthcare worldwide.
February 2, 2022 | La Jolla, CA
June 8, 2022 | Boston, MA
The Digital Health Summit takes place on the West Coast in La Jolla, CA in February and on the East Coast in June in Boston, which is great for those who need to keep their travel options open.
Investors in the digital health space will commune with those who make decisions about new product developments. You can anticipate a wide range of expert speakers during each of these one-day sessions. Business leaders and healthcare professionals can exchange their unique insights as they discuss the latest in all things having to do with the digital aspect of healthcare.
June 14-15, 2022 | Loews Minneapolis Hotel in Minneapolis, MN
If you are in need of fresh insights from thought leaders in the healthcare industry, this is a conference you will want to attend in person or virtually in 2022.
The Medtech conference is known for being a gathering place for executives, investors, and healthcare innovators, who want to discuss new opportunities and emerging issues. Whether you design and create medical technology or are in charge of evaluating it for possible investment opportunities or to use it in a healthcare setting, this is an ideal event for you to spend time networking.
July 2022 (July is a POSSIBLE rescheduled date still to be determined) | Dublin, Ireland
Originally scheduled to take place in Dublin, Ireland on January 5-7, 2022, the Anatomical Society Winter meeting has been canceled because of very high levels of COVID-19 in Europe.
Promoters also regretfully cited the additional restrictions in Ireland (such as an 8 p.m. curfew and social distancing of 1 meter while wearing masks). If you signed up for this January event, the promoter will be issuing a refund. "We are currently investigating plans for rescheduling this meeting to July 2022," so visit the website for the latest details.
Stay Safe and Informed in 2022 With Events and Conferences
It's gratifying that such a wide variety of events and healthcare conferences are scheduled throughout 2022. Remember to double-check with the official website of any gathering you plan to attend, whether it is slated to be in-person or only virtual and online.
In between attending healthcare conferences, visit this blog regularly for updates on the medical industry. To make it easier to stay in the know, we invite you to subscribe to the blog now so you won't miss the latest healthcare news and developments.
About Stephen O'Connor
Stephen O'Connor is the Director of Brand and Digital Marketing, responsible for many aspects of Advanced Data Systems Corporation's (ADS) marketing, including product marketing, customer acquisition, demand generation, brand, brand design, and content marketing.
Stephen has more than 20 years of healthcare industry experience. Prior to ADS, Stephen spent 11 years at Medical Resources Inc. (MRI), most recently as the Manager of Marketing & Internet Services, where he and his teams were responsible for all marketing efforts and the market positioning of MRI's services.
Stephen spends his day's planning, writing, & designing resources for the modern healthcare professional.