The Importance of Patient Engagement & Why You Need It
Learn why patient engagement is a necessity and how you can master it within your practice.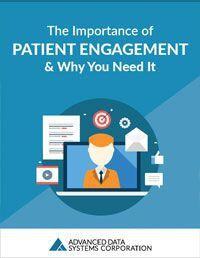 This ebook is devoted to why your practice needs to be congratulated on being engaged!
In this ebook, you will read about:
How true patient engagement is actually a dual-concept approach
The technical engagement pieces, including a patient portal, the kiosk, and electronic messaging
The importance of having an optimized website and social media presence, specifically on Facebook
The "non-technology" side of patient engagement
To gain access to this ebook, simply fill out the form on this page.