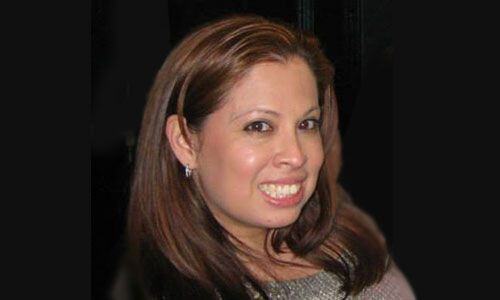 What Is Meaningful Use?
Does your medical organization currently provide care for Medicare or Medicaid patients, or are you planning to begin offering service to them in the near future?
You should know that the government has a keen interest in streamlining how we deliver healthcare in the United States, with an emphasis on quality over quantity. To that end, the Centers for Medicare and Medicaid Services (also known as CMS) launched its Medicare and Medicare Electronic Health Record Incentive Programs in 2011 to encourage eligible providers to demonstrate Meaningful Use.
Meaningful Use is defined as the use of certified electronic health record or EHR software in practices, hospitals, clinics, and by other medical service providers to improve efficiency, safety, and overall quality of care.
---
Get answers to your toughest EHR software questions. See how an EHR software system can benefit your organization with our complimentary ebook.
---
As a medical professional, you should be interested in Meaningful Use because your organization stands to benefit thanks to financial incentives available to you for participating.
Meaningful Use involves doctors, nurses and other medical professionals working with state-of-the-art EHR software to improve patient care coordination as well as support work being done by population and public health researchers. It's seen as crucial for engaging patients (and their family/caregivers).
Medical organizations must safeguard sensitive patient information as per the requirements of the Health Insurance Portability and Accountability Act (which was enacted in 1996). Demonstrating Meaningful Use therefore also requires medical professionals to use only computer systems and EHR software that are protected with robust security measures.
The History of Meaningful Use Stages and Their Goals/Objectives
You can get a better understanding of what Meaningful Use is by viewing it as a three-stage process.
The goals and objectives of Meaningful Use become more sophisticated as we progress through the stages. A review of these stages will help you place your own medical practice in context as you prepare to begin demonstrating Meaningful Use yourself.
Stage 1 Promotes basic EHR adoption and data gathering:
In stage 1, eligible professionals were required to pick one public health objective out of three objectives.
They could show that they have the capability to submit data in electronic format to immunization information systems or registries, as well as to submit data as required by their practice and local regulations.
Or, they could submit data on lab results (per requirements on the state or local level) to public health agencies.
Alternatively, providers could show their capability to submit syndrome surveillance data electronically to public health agencies.
Stage 2 Emphasizes care coordination and exchange of patient information, and it includes some core processes from stage 1:
It has to do with five public health objectives.

1. Submit data to immunization information systems and registries (as in stage 1).
2. Submit lab results to public agencies except where prohibited (as in stage 1).
3. Submit syndrome surveillance information to public agencies (as in stage 1).
4. Demonstrate the capability to discover and report on cancer cases to their state cancer registry.
5. Demonstrate the ability to identify and report on specified cases to a special registry (except for cancer registries, see objective #4).

Stage 3 improves healthcare outcomes:
We are currently in this stage. The CMS has declared eight objectives for Meaningful Use reporting during stage 3:

1. Protect patients' health information, showing you have done a security risk analysis of your EHR software.
2. Show that you are using electronic prescribing (also known as eRx) for more than 80% of all allowed prescriptions (electronically checking against the formulary and transmitting digital prescriptions to the pharmacy).
3. Implement five clinical decision support interventions that relate to at least four clinical quality measures (

CQMs

). Also enable checks for drug-drug and drug-allergy interactions.
4. Use Computerized Provider Order Entry or

CPOE

while ordering at least 80% of medication orders, at least 60% of lab orders, and more than 60% of diagnostic image orders.
5. Enable patients to access their electronic health information, which you can do by activating the patient portal feature in your EHR application.
6. Show your coordination of care by improving patient engagement (example: sending messages to patients over a secure portal).
7. Create summary of care records electronically for health information exchange data transfers.
8. Attest that you meet three of five public health and clinical data registry report requirements, from immunization, syndromes, case reporting, public health registries, or clinical data registries.

Meaningful Use Timeline
If you're new to Meaningful Use, it's a good idea to review a timeline of major elements of this new effort to improve the way we provide healthcare in this country:
2011: CMS launched its Medicare and Medicaid Electronic Health Record Incentive Programs in 2011. Healthcare providers were tasked with finding a software provider offering EHR applications that are certified for demonstrating Meaningful Use.
2011-2012 Stage 1: At this point, professionals were focused on capturing data and sharing it.
2014 Stage 2: Now, Meaningful Use has advanced toward documenting and improving clinical processes.
2016 Stage 3: The current stage of Meaningful Use, this period focuses on improving outcomes for patients, with profound emphasis on quality over quantity.
Electronic Health Records Software and Meaningful Use
Any medical organization that is still stuck in the dark ages, relying on paper-based systems instead of computers will need to make the switch to certified Electronic Health Record software. Trying to rely on a generic database system instead of software that is created specifically for use in a healthcare environment will only slow down your staff because of inefficiencies.
You should take your time and do research before committing to any particular EHR application. Ask colleagues for objective advice, check reviews in reputable forums focused on medical software, and closely examine the official website of the provider you are thinking of using.
It's best to go with a software provider that has demonstrated a commitment to continuously improving its EHR, in accordance with industry best practices and any changes made by the government.
Remember that meeting the objectives of demonstrating Meaningful Use is only possible through the use of certified EHR software. Savvy owners and managers of medical organizations will take time to familiarize themselves with various EHR software offerings on the market as well as the providers of this software to make sure they find the perfect solution.
Key Takeaway:
The Centers for Medicare and Medicaid Services (CMS) launched the Medicare and Medicaid Electronic Health Record Incentive Programs in 2011 to encourage eligible providers to demonstrate Meaningful Use.

Medical organizations treating Medicaid and Medicare patients are eligible to receive financial incentives if they demonstrate Meaningful Use.

Demonstrating Meaningful Use is only possible through the use of certified Electronic Health Records or EHR software.

Meaningful Use is being rolled out in three stages.

Stage 1 had to do with capturing and sharing data.

Stage 2 emphasized the use and documentation of advanced clinical processes.

Stage 3 focuses on improving patient outcomes.
You can follow best practices with EHR usage more easily by staying informed on the topic. There is a lot of information flowing about EHR, and it can take time to sort it all out. To make it easier to stay on top of emerging EHR issues, click here to download our informative e-book, "Electronic Health Records Software: A Vital Component to Any Modern Medical Practice."
About Christina Rosario
Christina Rosario is the Director of Sales and Marketing at Advanced Data Systems Corporation, a leading provider of healthcare IT solutions for medical practices and billing companies. When she's not helping ADS clients boost productivity and profitability, she can be found browsing travel websites, shopping in NYC, and spending time with her family.