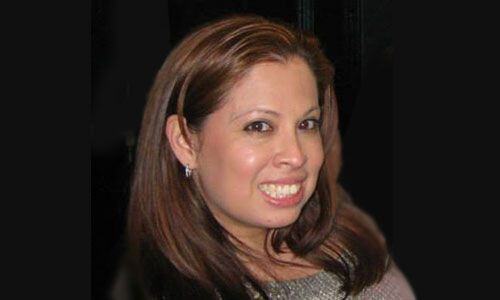 Medical Billing Is Only Part of the Revenue Management Cycle
Medical Billing / RCM | Finances | Electronic Medical Record
Medical Billing: Claim Submission and Follow Up
"Medical billing is the process of submitting and following up on claims with health insurance companies in order to receive payment for services rendered," as stated on HBMA. Without submitting clean claims on a timely basis, it doesn't matter how many patients you see or how many services you render.
A major part of accurate patient billing is submitting accurate claims to both commercial and governmental insurance providers. Found on Verywell Health, you find all the components that are part of the medical billing process.
"Insurance Eligibility and Verification"
"Coding: Diagnosis, Procedures and Modifiers"
Medical billing is only part of the financial management process that we refer to as revenue cycle management (RCM). To fully manage your healthcare institution, revenue cycle management is the key to your institution's success. While it's inclusive of the medical billing components, it goes beyond payment posting to analyze, track and successfully manage the status of your patient claims on your accounts receivables.
Revenue Cycle Management (RCM): Managing All the Information
To operate a successful practice, managing the financial process is vital to the success of your healthcare practice or institution. As found on TechTarget, "from registration and appointment scheduling to the final payment of a balance" are all a part of the revenue cycle. It's about the information going in and the information going out.
Claim Preparation is inclusive of all the information for building claims.
"Preregistration" and "registration" captures the billing information, and this is the time to communicate coverage of services and payment expectations.
"Coding" and "charge capture" are key components for efficiently processing claims
"Claim Submission" is only as good as the information on the claims and processed as directed by insurances through a clearinghouse.

Claims Management
"Remittance processing" can easily be accepted and applied to patient accounts or "rejected" for further payment consideration.
"Patient collections" can easily and quickly be managed.
"Third-party follow-up" can be integrated using today's RCM.
Reports and Analytics
"Utilization review" can prove beneficial to discovering practice deficiencies.
Accounts Receivable: Analyze to Capture Payments
As the TechTarget review reports, "an effective revenue cycle management system can reduce the amount of time between providing a service and receiving payment by interacting with other health IT systems -- such as electronic health record and medical billing systems -- as patients move through the care process."
We know that the information going into your system is vital to the medical billing process, but knowing everything about your accounts receivable is the final part of managing the revenue cycle. Having the capability to run reports and analyze the status of your accounts receivable is vital to understanding the health of your practice.
"Timely, accurate financial reports can be invaluable tools for assessing your practice's financial health, as found on MCM. It's good to get in the habit of studying your practice on "daily, weekly and monthly" interims.
1."Cash flow" should be a daily report.
Train staff to collect patient responsibility at "time of service, when it's least costly to collect."
Follow write-offs to catch those payors that are exceeding "a predetermined percentage of charges.
"Weekly 'collection reports'" will help your practice review "charges, payments, and adjustments".
Patient outstanding balances are important to follow to write-off or placement with a collection agency.
Monthly reports are good for "monitoring your practice's overall financial health." By comparing the current year to the last, you can discover if your practice is trending profitable or not.
Reviewing "accounts that are over 60 days" to make calls for payment holdups.
Accounts Receivable: Affected by Key Processes
Another excellent source to empower your healthcare facility and increase your accounts receivables is also on Verywell Health. "The overall goal of accounts receivable management is to achieve the shortest collection period possible." For accounts receivable to be successful, it is vital that every department works towards making sure the healthcare facility can collect for its services.
"Legal concepts" involves educating and training staff to ensure invoices accurately go out without fraudulent information.
"Contract negotiations" is important since "managed care organization represent up to 50 percent of the net revenue of most medical offices".
The "Compliance" manual is a necessary tool to "include both ethical and legal concepts".
"Patient rights" are important to enhance patient experiences.
"Patient access" better engages patients with the healthcare practice.
"Charge capture" is critical for services rendered.
"Health Information Management is the process of maintaining, storing, and retrieving patient health information in accordance with applicable Federal, State, and accrediting agencies' requirements."

"Patient Financial Services is ultimately responsible for the accurate and timely billing and collection of accounts receivables in the medical office."
MedicsRCM: A Complete Solution to Increase Financial Health
It's evident that medical billing is only part of successfully managing your financial process. Since 1977, the Advanced Data Systems Corporation (ADS) team combines years of dedication and talent to bring solutions to health providers and institutions to successfully manage their businesses. We are proud of our timely implementations, comprehensive training, and our dedicated ongoing support with updates and adherences to governmentally required changes.
AI-intelligence is bringing exciting technology to help scale the medical billing RMC process and quickly report the data you need to manage your healthcare business. Our MedicsRCM is our intelligent solution offering a complete, revenue cycle management solution.
Even if you have an EHR system successfully employed in your healthcare organization, our MedicsRCM will easily interface to integrate our revenue cycle management solution. Clean claims go out 99% of the time, and our clients are receiving an increase in revenue by 10% to 20%.
With today's high-deductible insurance policies, our system helps you better manage your patient-responsibility collections. Our MedicsRCM also helps you engage and enhance your patients' experience.
Don't miss out on collecting the most revenue for services rendered. Get your claims out with accurate and complete information, and keep your accounts receivable healthy to ensure the best return on investment. The ADS team will show you how to employ the intelligence of today's advanced technology and scale your financial process with our MedicsRCM solution.
About Christina Rosario
Christina Rosario is the Director of Sales and Marketing at Advanced Data Systems Corporation, a leading provider of healthcare IT solutions for medical practices and billing companies. When she's not helping ADS clients boost productivity and profitability, she can be found browsing travel websites, shopping in NYC, and spending time with her family.