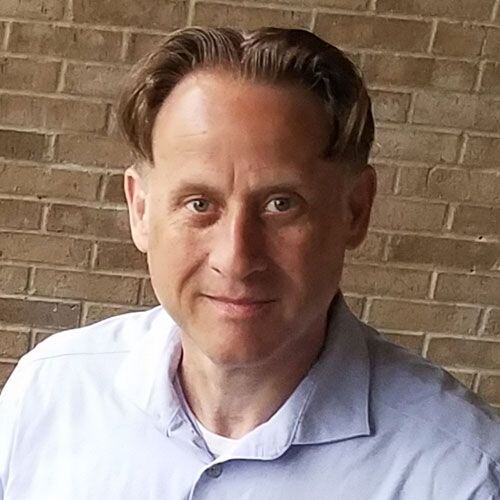 What Is Medical Billing?
Delivering healthcare services in the United States requires providers to obtain compensation for the work they do in evaluating, diagnosing, treating, and following up with patients.
If you've been focusing your attention more on the healthcare aspect of the practice rather than the business side, now would be an excellent time for you to become more familiar with medical billing. You'll have a better understanding of how the system of payments fits in with the art of practicing medicine.
Put simply, medical billing has to do with processes that practitioners such as doctors and nurses use to create and submit medical claims to insurance companies in order to receive payment for all provided medical services.
In the distant past, medical practices, hospitals, clinics, and other organizations took care of medical billing using what are now considered antiquated paper systems, but now we take care of these transactions largely through electronic means. Medical billing software and medical billing services help to automate processes to speed up the flow of revenue in your organization.
---
Is in-house or outsourced medical billing the best option for your practice? Our ebook covers all you need to know about making the decision.
---
Medical Billing vs. Medical Coding
At this point, you should know that despite what you may have heard when industry professionals discuss payment arrangements, medical billing and medical coding are not the same thing.
While medical billing involves sending medical claims to insurance companies and tracking these claims until you receive payment, medical coding is a process that serves to support the billing and collection efforts.
In medical coding, trained professionals are tasked with reading over all of the clinical documentation that was generated while treating a patient. Precise codes are used to refer to various situations, such as evaluating and mending a patient's broken left arm or diagnosing a communicable disease. The process of determining which codes to use is based on details from sources including the patient's chart and reports from laboratory tests.
With so many codes and processes to keep track of, modern medical organizations utilize sophisticated computer systems with specially designed software.


What Is Medical Billing Software?
As noted in a recent report from Huffington Post, medical billing serves as a bridge between a healthcare provider and the patient's medical insurance company. Using software instead of trying to manage most or all of the details by hand with paper documents drastically speeds up the entire medical billing process.
The main features in medical billing software that you should be familiar with include claims processing, in which the system validates each claim and the codes it uses before actually sending them out, so you can correct any typographical or coding errors first. Software used in medical billing also must include the ability to verify a patient's eligibility and insurance status.
Obtaining this information before treatment ensures a smoother experience for the patients and staff (in case there is no coverage, the patient will not have a rude surprise, for example).
Medical billing software also saves time with electronic versions of your practice's Superbills, which you can customize with variations for each doctor under your roof. When it comes to record keeping, the software helps you track the details about each claim that has yet to be paid. And speaking of patient payments, medical billing software should include the ability to generate payment reminders to further speed up the flow of revenue in your office.
If you're doing your medical billing yourself with medical billing software, here are some tips to help boost revenue and efficiency:
Update billing information in your system so it is reflected in your website.

Make the terms of billing clear inside the office too, such as a notice on the wall at reception.

Describe what methods of payment the practice currently accepts.

Double-check that you have accurate details about each patient to avoid billing delays caused by a typographical error.

Make use of the latest version of your revenue cycle management software that alerts you to any errors it detects so you can correct and sort them out on the spot.


What Does Outsourcing My Medical Billing Mean?
With so much involved in medical billing, many medical practices wind up realizing that it makes more sense to outsource this work to third-party experts. To help you and your fellow stakeholders decide whether outsourcing is right for you, it's useful to consider some pros and cons:
Pros
On the pro side, you will be shifting accountability from your staff, which may not have all the latest training, over to a team of third party medical billing professionals who deal with bills all day long. They can process bills much faster, and they will have tests in place that ensure they meet benchmarks established for collections.
Another benefit is that you can now devote more resources (staff and their time) to better engaging with patients, since the billing aspects of your practice will be handled outside.
Faster cash flow and better payment rates on the first submission are pros that your accounting department will appreciate. Since operational costs are lowered through outsourcing, you can allocate more money to staff development, such as more nurses and doctors.
Cons
On the con side, however, you might not be comfortable with the diminished amount of control you will have over your resources, since a third party will be involved in your billing. There is a possibility of your local software not being completely compatible with the billing services company, which could lead to a lack of transparency your office is unaccustomed to dealing with.
For some practices, the major drawback is they currently lack the funds for converting their system to outsourced billing. Finally, a major drawback could be lack of proper security.
You must ensure that the billing company follows industry best practices when it comes to safeguarding the software and patient data from malicious hackers. The company should always update the billing software on a timely basis.


When Should Someone Outsource Their Medical Billing?
When you are focused on the financial aspects of your medical organization, it makes sense that the question would arise about when you should outsource your medical billing. Each practice will have its own unique situation, of course, but you can get a better idea of whether it's right for you by considering a few key questions.
Are you a specialty or a general practice? General practices are more straightforward when it comes to billing, so if you are a specialist, you'll need to verify that the billing company you're considering has experience in that niche.
If your staff does not have much training in insurance credentialing, you can make the case that this is a task best left to experts and delegate it to the third party.
If your organization is tasked with reducing the number of errors being made, or you are encountering too many obstacles when it comes to verifying claims, this is an indicator that things would be better by outsourcing.
Instead of trying to predict how much staff you need to take on to continue billing services, you can outsource the work and let that company take care of staffing levels, which it can do more efficiently according to shifting demand than you can.


What Should Someone Look for in a Medical Billing Company?
Before outsourcing your all-important billing to a third party, you'll want to make sure you check it out thoroughly, comparing it with industry competitors. In addition to reading reviews or comparing notes with colleagues, you should make a list of questions to ask before committing to a service.
For example, if you run a specialty, verify that the company has a good track record in working with the types of claims you typically process. You don't want to support their learning on the job when more experienced companies can take care of the work more efficiently.
Experience in general should be a key consideration. Check how many years the company has been in business and how their reputation has survived over time.
Part of your due diligence should include verifying that the billing company's computer and software systems will integrate with the practice management software that you currently have in place.
With governmental and industry standards under evaluation and being subject to change, it's a good idea to check that the billing company will provide ongoing knowledge that supports its own team as well as yours. Do they offer live training via the Internet? Do they provide access to informative webinars or offer workshops that your staff can attend?
Finally, the medical billing company should be transparent in its actions and must be available in a timely fashion when you contact them with questions. Check how quickly they guarantee responses during normal business hours as well as on weekends and holidays to make sure they will meet your requirements for customer service and technical support.


Key Takeaway:
Medical billing is a process that involves submitting claims for the healthcare services that you provide to patients.

Medical coding is distinct from medical billing and it has to do with documenting what you did when diagnosing, treating, and following up with patients.

Software that you can install on your local servers will help you streamline medical billing.

Medical organizations that are growing often find it beneficial to outsource billing to a third party billing services company.

Make sure that you check that the medical software or medical billing services company follows industry best practices before you get into business with them.
After reviewing the many processes that you can shift from your own staff to a third- party medical billing company, you'll likely see that outsourcing medical billing is what you need to take your practice to the next level, boosting patient satisfaction as well as your bottom line. To help you gain a better perspective, we invite you to click here to download our free e-book, "The Complete Guide to Medical Billing Services."
About Stephen O'Connor
Stephen O'Connor is the Director of Brand and Digital Marketing, responsible for many aspects of Advanced Data Systems Corporation's (ADS) marketing, including product marketing, customer acquisition, demand generation, brand, brand design, and content marketing.
Stephen has more than 20 years of healthcare industry experience. Prior to ADS, Stephen spent 11 years at Medical Resources Inc. (MRI), most recently as the Manager of Marketing & Internet Services, where he and his teams were responsible for all marketing efforts and the market positioning of MRI's services.
Stephen spends his day's planning, writing, & designing resources for the modern healthcare professional.