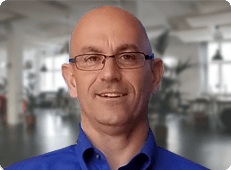 Artificial Intelligence is Transforming Healthcare Revenue Cycle Management
When it comes to improving the flow of revenue in your healthcare organization, it pays to use the latest software and technology. To get the most out of modern Revenue Cycle Management (RCM), many are turning to the machine learning solutions of artificial intelligence (AI).
You can find examples of AI solutions in many sectors of the economy. For instance, people who rely on their iPhone to interact with the virtual assistant Siri are using a system that's based on artificial intelligence.
The same kind of disembodied thinking occurs when you call a business and "speak" with a chatbot instead of an actual human in the customer service or billing department.
You and your colleagues may find that deploying an AI strategy is just what you need to boost profits and streamline operations so your staff can focus more on serving patients rather than billing them for services.
Here is how AI is starting to transform RCM in healthcare.
Artificial Intelligence Is Coming Sooner Than You Might Think
Not many healthcare providers employ professionals that have expertise in computer science along with medical science knowledge. That's why they have to rely on third-party experts, such as consultants and healthcare software developers. The use of artificial intelligence in managing the revenue cycle will become increasingly important.
As Healthcare Tech Outlook pointed out, "AI-based technologies have the potential to interpret and manage a vast amount of data rapidly and accurately. As such, they're perfect remedies for identifying and extracting data from EHR, then matching the data with relevant medical codes".
COVID-19 Safety Measures Have Kept People Working From Home, Paving the Way for More AI Deployments
The global coronavirus pandemic and ensuing COVID-19 infections put the world on lockdown. With so many people sheltering in place, businesses began to arrange work-from-home policies for the safety of all.
To address this shift in work patterns, the Healthcare Financial Management Association recently conducted a survey of approximately 400 revenue cycle managers and chief financial officers working at hospitals and other United States health systems, as noted by Mobile Health News.
The survey showed that 78% of health systems are already using medical coding automation solutions, or are in the midst of launching an automated program.
MHN explains that technologies such as artificial intelligence "have the potential to transform the revenue cycle, enabling significant improvements from end to end, as provider networks come under increasing pressure to manage financial margins and invest in contactless patient experiences."
The latest survey results show an increase of 12% from the survey conducted the year before. And today, about 37% of health systems do plan to automate in 2021 or by 2022, showing increased growth in this medical billing automation trend.
Correct Medical Coding Is Easier With AI Systems, Making Your Staff More Efficient
A statement that doesn't include the right codes will get held up, rejected, and then sent back to the provider for correction. Every time this occurs, you waste precious staff time and resources. We cannot eliminate human error completely. But adding artificial intelligence can definitely speed up work while reducing mistakes.
Grappling with the thousands of medical codes in the International Classification of Disease or ICD-10 can be a heavy cognitive load for your staff.
But using the right codes the first time, every time, is part of the key to getting reimbursed in a timely fashion for services rendered. Medical staffers who have only recently become familiar with ICD-10 will soon have to learn the latest codes in ICD-10.
Even experts on your staff will be prone to making mistakes as they enter codes. To address human error, healthcare organizations turn to AI technologies. A report from Forbes shows that "recent versions of computer-assisted coding systems have incorporated state-of-the-art machine learning methods and other aspects of AI to enhance the system's ability to analyze the clinical documentation.
The AI system examines all charts and notes and uses this information to help determine the appropriate codes to use in each situation. Forbes points out that "some medical coders are now working hand-in-hand with AI-enhanced computer-assisted coding systems to identify and validate the correct codes."
As you see signs that more and more of your colleagues are using AI technologies, it helps make the case for your own team to deploy an AI solution. It will enhance revenue cycle management, freeing up human workers for more pressing tasks.
Our Free and Informative Guide, the Ultimate Guide to Medical Billing and Revenue Cycle Management Services
The use of AI in the healthcare industry allows providers the ability to improve and therefore speed up the billing process, and the use of RCM software in the healthcare industry looks like it will only increase over the coming years.
If you and your team are preparing to use AI with your RCM system, you'll want to gain a greater appreciation of what's involved in medical billing today. To help you and your team become more familiar with this kind of technology, check out the Ultimate Guide to Medical Billing and Revenue Cycle Management Services today.
Key Takeaways
AI is starting to be used in healthcare settings to help with RCM.
Using an RCM AI system will speed up the flow of money in your healthcare organization.
To cope with the deluge of information collected in the normal course of treating and documenting the details in patient charts, many organizations are interested in deploying an AI solution for RCM.
Our Ultimate Guide to Medical Billing and Revenue Cycle Management Services is a resource that will help you and your healthcare organization when deploying AI with an RCM.
About Gene Spirito, MBA
Gene has been involved in sales and deploying well over 1,000 revenue cycle management and billing solutions for medical practices, groups, networks, and laboratories of every specialty. With more than 25 years' experience, Gene has guided so many ADS clients toward the configuration that would work best for them such as services through MedicsRCM, or in-house automation with the MedicsCloud Suite. Gene has an undergraduate from Villanova University, and an MBA from Temple University. Not surprisingly, Gene's an avid Wildcats fan (the VU basketball team).