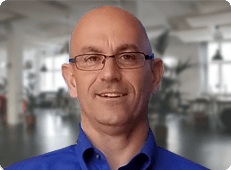 Medical Billing Services vs. Revenue Cycle Management: What's the Difference?
We've all been through a lot of financial uncertainty brought on by the early stages of the COVID-19 pandemic. Healthcare institutions have had their share of financial turmoil. Practices large and small are now trying to build back up.
Patients had been staying home in droves. They were afraid to venture outside among crowds. Unventilated spaces where the virus could linger longer made people worry. So patients postponed routine checkups and tests. Some were avoiding important procedures already long-scheduled.
You may still be sorting through the resulting loss of income. Now it's more important than ever to pay closer attention to the financial strength of your organization.
You may be thinking that you already have this process under control. Your patient and insurance billing processes seem to be serving your medical practice well. But billing is only part of the financial management process that we refer to as revenue cycle management.
Distinguishing Between
Medical Billing Services

and Revenue Cycle Management

When managing your healthcare organization, revenue cycle management is the key to its success. Revenue Cycle Management solutions include billing components. But Revenue Cycle Management goes beyond payment posting. Medical professionals use Healthcare Revenue Cycle Management solutions to analyze, track, and successfully manage the status of patient claims on their accounts receivables.

As Healthcare Business Management Association noted, medical billing services have to do with submitting claims for services rendered to patients. Then they cover following up on these claims with the health insurance companies. The revenue cycle process works the same for government programs like Medicaid and for private insurance companies.

You'll find that Revenue Cycle Management involves more information and processes than what we deal with in billing services. Revenue Cycle Management has to do with administering various financial transactions that result from medical encounters. The encounters are between patients and medical suppliers, facilities, or healthcare providers.

Transactions include:
Billing
Coding
Collections
Compliance
Data Analytics
Management Duties
Payer Contracting
Healthcare Provider Enrollment
As you can see, Revenue Cycle Management is a complex endeavor. It needs to be. Keeping the lights on and making sure you can pay your staff is your first priority. Otherwise, you can't offer service to patients.
RCM needs to involve many interconnected processes. Revcycle Intelligence explains that contrasted with the act of generating bills and sending them for approval and both insurance and patient payments, revenue cycle management begins earlier in the process.
Your RCM tasks start as soon as a patient makes an appointment with your staff. A member of your team will need to contact the insurance provider to verify patient status and eligibility. At this point, your staff will explain the patient's responsibilities for paying bills.
That's prudent, since a sign on the wall in your reception area and a reminder from staff about payment for an office visit being due that day will help you minimize losses and delays in reimbursement. RCM software is ideal for tying together all of the financial details that go into providing services and getting paid on time.
You optimize the RCM with pre-registration processes since you also develop a new patient account. Then it's just a matter of inputting his or her medical history and details about coverage.
Failure to verify a patient's coverage could cause problems later. For example, you discover an insurance provider doesn't authorize a procedure. A robust RCM setup will help you avoid such glitches. At the same time, it's streamlining the flow of money in your organization.
Deeper Into the Revenue Cycle Management
Much back-end office work goes on after you submit claims. Managing the revenue cycle includes processing patient statements and working with collections. Consider claims that have a problem, such as an employee entering an incorrect code. The faster you can identify mistakes, the sooner you can send in a proper claim.
What do your monthly reports tell you now about how long it takes on average for insurers to reimburse for claims? A strong RCM system will make your organization work efficiently.
You'll benefit from tools as:
Daily cash flow reports
Weekly reports on collections
Monthly reports to keep tabs on your practice's financial health
The RCM takes patient data from your electronic health records software. This ensures that claims aren't going out with missing information. Lack of information results in wasting time with back-and-forth efforts between your office and the insurance company.
Advanced revenue cycle management is more powerful when it uses features from emerging software innovations.
For example, MedicsRCM includes artificial intelligence to help practices scale easily as they grow while offering complete, end-to-end revenue cycle management services.
Ready to Deploy Revenue Cycle Management Software in Your Organization?
The topic of effective billing services, especially in the context of revenue cycle management is complex and chances are you and fellow stakeholders will be looking for some advanced information. That helps you to use RCM tools to their full capabilities. For more insight, download our free and informative ebook, the Complete Guide to Medical Billing Services today.
Key Takeaways
The global COVID-19 pandemic and resulting financial crisis means medical practices need to be on top of their game when it comes to managing the revenue cycle.
Revenue Cycle Management or RCM software involves more than mere billing processes, though billing is at the heart of it.
An RCM system helps you with many aspects of running the financial part of your practice. Billing, coding, collections, compliance and data analytics are part of the package.
RCM helps you keep better track of bills. You also use it to identify problems such as missing patient data so you can correct them immediately and submit them to receive payment sooner.
At a glance, you will identify trends and get a much better idea of the state of claims. For example, you detect a pattern of mistakes that indicate more staff training is needed.
About Gene Spirito, MBA
Gene has been involved in sales and deploying well over 1,000 revenue cycle management and billing solutions for medical practices, groups, networks, and laboratories of every specialty. With more than 25 years' experience, Gene has guided so many ADS clients toward the configuration that would work best for them such as services through MedicsRCM, or in-house automation with the MedicsCloud Suite. Gene has an undergraduate from Villanova University, and an MBA from Temple University. Not surprisingly, Gene's an avid Wildcats fan (the VU basketball team).