Subscribe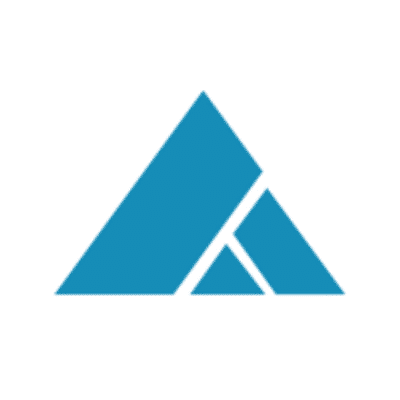 Ep 04: ADS Success Story with Erik Sams from Worthington Mental Health
In this episode of The Practice Manager Podcast, Erik Sams, Owner and CEO at Worthington Mental Health, discusses how his substance abuse treatment center was not only saved from almost having to shut its doors, but how it's been able to double its revenue every year since implementing ADS' MedicsPremier billing software.


Here are some highlights from our conversation with Erik:
Erik Sams (ES) joined Charles Schwabe and Associates (CSA) in 2009 prior to it becoming Worthington Mental Health.
CSA wasn't being paid correctly or at all from Medicare and Medicaid.
CSA's billing system vendor at the time couldn't or wouldn't move from taxonomy codes to NPIs.
Besides that, ES saw the software was very hard to use saying paper claims would've been easier.
A few months after trying to work with the vendor and its clearinghouse, ES decided to outsource the billing thinking that would be at least a temporary fix.
They ended up going after the "low hanging" fruit and put the more difficult claims on the back burner.
Coincidentally there was a major tax bill to be paid making it even more pressing to get all revenue in.
ES was spending 16-18 hour days going through the old software trying to capture what he could himself, even while engaged with the billing service.
ES started to do online searches for a system they could bring back in house, take control, and generate revenue.
They came across the ADS website, started looking through it. It seemed interesting, and that the billing software appeared to be excellent for the specialty.
ES invited ADS in to do a presentation; everyone on the CSA team was impressed.
CSA went ahead with ADS who came back a short time later and remained onsite a week to help ensure all of CSA's data would be captured, and to get a handle on the mechanics of how CSA worked.
Right around that time is when CSA change their name to Worthington Mental Health (WMH).
The ADS team helped WMH generate the reports needed for identifying and capturing "old" money.
ADS really knows mental health and guided ES in getting past due money while ensuring current claims would be submitted cleanly so there wouldn't be a continual pile up of claims.
ES said WMH was losing about $56k / month which stopped shortly after starting with ADS and the MedicsPremier system.
A very welcomed byproduct was how WMH became a lot more productive.
Within a couple of weeks WMH was able to use the MedicsPremier system for current claims, and then to capture revenue on older ones.
WMH had $50k in unbilled Medicare and at least as much in Medicaid. All of that was quickly erased using the MedicsPremier system.
"ADS is great for keeping us on track and training newly hired staff at WMH."
"Medicare and Medicaid make changes from time to time but ADS is right on top of that."
"It doesn't happen often but if an issue arises, ADS takes care of it very quickly."
"It's nice to know that claims are being submitted cleanly and are being paid."
"Now, I can focus on helping patients, working with staff to help accomplish that, and not spin wheels running after payments on claims submitted."
"When I first started, income here was about $600k / year. Income has doubled every year since."
"Patients are receiving easy to understand statements which has helped tremendously in getting their payments, and in reducing questions from them."
"I love how our ADS Client Liaison is in regular, proactive contact to help ensure all is going well. No other vendor or service we used before would even attempt that."
"The ADS team actually understands the human condition and what creates an 'I want to work with you' scenario."
"ADS pricing is extremely competitive. They actually charge us less for doing more than our previous vendors did by charging us more for doing less."
"ADS is just an overall terrific company."
"I can't express enough about how wonderful ADS has been for us. I hear the same thing from everyone on our team."
Resources from this episode:
About Advanced Data Systems Corporation
Since 1977, Advanced Data Systems Corporation (ADS) has been a leading provider of mobile Electronic Health Records and Practice Management automation for multiple specialties. We have specific systems for Behavioral Health and Laboratories as well as MedicsRIS for radiology. Our MedicsRCM is ideal if revenue cycle management is preferred.

Tens of thousands of providers and system operators rely on solutions from ADS to help them derive maximized revenue with extraordinary efficiency while optimizing the patient's experience enabling them to stay connected using their iPads, iPhones and Android devices.