Peerless Excellence in RCM Services for your Radiology Practice, Group or Network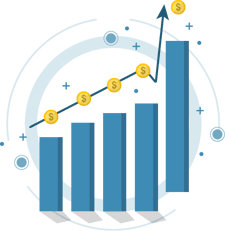 An RCM service for Radiology alone can't be relied on to handle the incredibly specialty- specific needs of a Radiology practice. The RCM service must operate within a healthcare automation company that understands Radiology as well.
That's why the combination of MedicsRCM for Radiology and ADS make for peerless excellence in Radiology RCM services.
ADS has been automating Radiology practices for almost forty years. The company's MedicsRIS is used by hundreds of radiology and imaging centers nationally. We really do understand and know Radiology from top to bottom.
That's how and why MedicsRCM for Radiology empowers you to get every dollar for every patient!
MedicsRCM typically increases clients' revenues by 20% - 30%. Let's talk about your needs and expectations, and how MedicsRCM from Advanced Data Systems RCM can help. Simply complete the form, and we'll be happy to provide a customized quote.
"The MedicsRCM team has consistently achieved for us an unheard of 100% collections on our contracted rates year after year. We couldn't be more pleased for their guidance and quality of service."

Leasiah Griffith, Practice Administrator
Bethpage, NY