Comprehensive, Intelligent RCM Services for the Behavioral Health Practice, Group or Network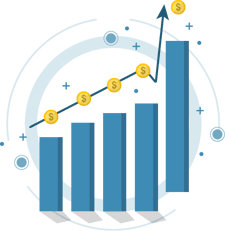 An RCM company really has to know the nuances of BH on a number of levels in order to properly handle billing, claims, and practice management in general. ADS and MedicsRCM do.
We can assist whether your BH setting is inpatient, outpatient, or a combination of both, whether you need bed management, dynamic scheduling with workflow, and much more:
MedicsRCM typically increases clients' revenues by 20% - 30%. Let's talk about your needs and expectations, and how MedicsRCM from Advanced Data Systems RCM can help. Simply complete the form, and we'll be happy to provide a customized quote.
"When we began with MedicsRCM we had revenues delayed for almost 180 days. Now, 90% - 95% of receivables are at less than 90 days, with the vast majority of it being under 45 days."

Gladys Serrano, CEO
Hispanic Counseling Center