Your Behavioral Health, Mental Health, Substance Abuse, & Addiction Treatment software needs covered.
The Medics Suite empowers facilities providing any level of care - or multiple levels of care - to successfully navigate the complexities of intake, billing, collections and clinical data management.
Specialty Specific Behavioral Health Practice Management Software and Behavioral Health EHR Software
All Levels of Care, Adjustable as Clients' Levels may Change
Claim Tracking, Denial Management, Eligibility Verifications, Automated EOB Reconciliations
HCFA & UB Billing
Bed Management Automation
Many ADS clients are JCAHO and CARF assessed
Group Therapy, 1099 Tracking, Workflow Charting
Supports Wiley PracticePlanners
MedicsCRM built in or tight Salesforce™ Integration
Our portal, kiosk, telemedicine, and interactive reminder texting are iPad, iPhone, and Android-enabled creating an excellent patient experience while keeping them engaged









Partial Listing of Software and Services
Mental & Behavioral Health Specific
Nearly 99% Success Rate on First Attempt Clearinghouse Claims
E-Forms for Intake and Phone Screenings
New Client Profiles can be Created and Saved, then Activated as Clients Actually Arrive
Controlled Substance E-Prescribing / MARs
2015 Certified with a Built-In MACRA Dashboard
Inpatient
Residential
Partial Hospitalization

Intensive Outpatient
Outpatient
Outcomes Measures

Real Time Internal Communication System
Group Therapy Roster Management
Mental Status Exam: Appearance, memory, mood, concentration, sleep, appetite
Treatment Plans: Over 100 different, yet associated problems linked with short / long term goals, objectives, and intervention strategies.
Outcome Measures: Medication compliance, 12 step involvement, relapse prevention
Letters Capability: Customizable referring provider letters
MedicsPortal™ allows users to complete questionnaires prior to their appointment dates, auto-populating their data directly into their Medics records.
A Fully Versatile Behavioral Health Software Suite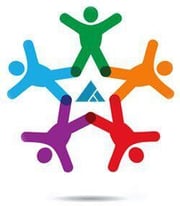 The Medics Suite's Behavioral Health EHR and PM operate as a single, unified solution or, each can be obtained separately as needed with an interface creating your own personal "best of breed" EHR and PM combination.
The Medics Suite can be implemented in Cloud or Customer Hosted configurations depending on the format that works best for your organization.
MedicsRCM is available for organizations interested in outsourcing their RCM services! Click here for details on MedicsRCM.
A Suite Built for Your Behavioral Health Setting
Click on the "quick" or "detailed" links for a general overview of Medics EHR, or on the link specific to your treatment facility type.
You'll also see links to Medics PM for practice management, MedicsRCM, Medics BedManager, and MedicsCRM.

Rated 5-Stars by Jewson Enterprises for Behavioral Health!
We have earned the coveted 5 Star Performance Rating in Behavioral Health (BH) by Jewson Enterprises (JE), having been rated higher than ninety percent in each of Jewson's nine categories. Ratings are compiled from at least five different knowledge sources over a twelve month period.
Client Success
"In my opinion, ADS represents the best source for automated solutions in this specialty."

Anthony Comerford, PhD, CEO
New Hope Integrated Behavioral Healthcare