9 Ways To Prevent A Ransomware Attack To Your Medical Practice
Don't let your own patient / practice data be the source of you being hacked for ransom!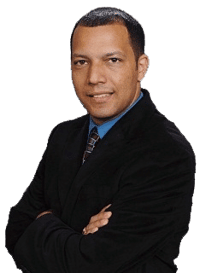 Did you know?
1 in 5 small businesses will suffer a cyber breach this year
81% of all breaches happen to small and medium sized businesses
97% of breaches could have been prevented with today's technology
35% report ransomware attack on cloud-based applications, including Google Apps, Office 365 and Dropbox
63% report a ransomware attack lead to business-threatening downtime or closure.
More and more, ransomware has emerged as a major threat to healthcare. Watch this brief 30 minute educational webinar, presented by Fernando Sosa, Managing Partner & HIPAA-certified technology consultant at HaonTech.com, LLC / WorryFreeMD, to learn everything you need to know to keep your practice safe from hackers.
Just fill out the form on this page to view this recorded webinar.