Free Webinar: Cloud Services in Healthcare
Cutting through the Fog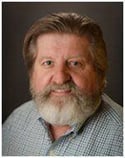 A recent HIMSS Analytics survey of cloud adoption in healthcare automation found that 83% of IT executives report they are using cloud services today with another 9.3% planning to do so in the future.
There must be something to it with over 92% of healthcare IT execs seeing cloud as the way to go!
In spite of this, a large number of healthcare executives and clinicians are still hesitant to adopt cloud services for healthcare applications. And there are many myths and misconceptions about cloud services, including a working knowledge of what cloud is and how it operates.
Leading healthcare IT expert, Marion K. Jenkins, PhD, FHIMSS discusses what's meant by "cloud" and how it fits into healthcare technology strategy. Things to be addressed include:
The pros and cons of cloud in healthcare

Myths, hype, and misunderstandings of cloud services

Cloud Readiness Checklist for healthcare providers
Just fill out the form on this page to view this recorded webinar now.