CEO's Guide to Financial Readiness in Your Laboratory
How to Generate & Track New Revenue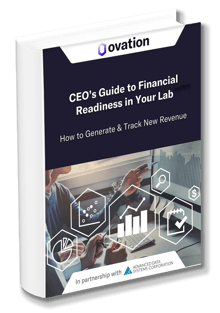 As clinical and molecular laboratories plan long-term, strategic growth, building cyclical revenue is paramount. However, few resources provide the tools to find and maintain a steady cash flow in your lab—let alone post-pandemic.
In this eBook, you'll not only get step-by-step instructions for seeking out consistent revenue, but you'll also learn how to ensure you're paid after testing is complete.
In partnership with Barry Wark, CEO of Ovation, we're unpacking everything your startup lab needs to create sustainable profitability post-pandemic.
To gain instant access to this free resource, fill out the form on this page.