Free Webinar: How to Thrive with MACRA & MIPS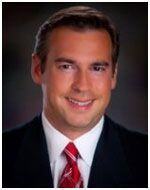 Are you receiving all of the reimbursement due to you? Are you ready for the next wave of regulatory and reimbursement changes?
Go beyond surviving - learn to thrive in this new healthcare environment during this free webinar with nationally recognized HIT business and policy advisor Justin T. Barnes. Mr. Barnes will cover:
How to optimize your revenue cycle and other operational best practices today

How to increase revenue under new payment & care delivery models today

How to engage and increase revenue with specialty-specific quality reporting programs today

What it will take to succeed financially under new value-based payment methods tomorrow

How to navigate the impact of healthcare "consumerism" today as well as tomorrow
Be sure to watch this webinar to help achieve your goals of:
Maximizing reimbursements to efficiently collect for the high-quality health services you deliver

Spending more quality time with patients

Positioning your practice to achieve greater financial and clinical rewards
Just fill out the form on this page to view this recorded webinar.
---
Justin Barnes is one of the best-known thought leaders in healthcare.
Justin is a corporate, board and public policy advisor. In addition, he is Chairman Emeritus of the HIMSS EHR Association, Co-Chairman of the Accountable Care Community of Practice, and Partner at iHealth where he assists these organizations with industry strategy and leadership.
Justin is also the host of the weekly syndicated radio show, "This Just In" on Healthcare Radio and Business Radio X. Justin has formally addressed or testified before Congress as well as the last two Presidential Administrations on more than 20 occasions. He has appeared in more than 1,200 journals, magazines and broadcast media outlets.