What do multi-specialty groups and networks need? Multi-tasking, multi-dimensional automation!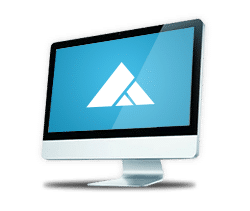 In the world of medical practices, there's nothing like the multi-specialty practice with its array of "must haves" including:
Their variety of multi-specialty EHR templates and encounters
The scheduling nuances and reporting details required by each specialty
The number of multi-specialty ICD-10 diagnosis and procedure codes needed
Support of an unlimited number of tax IDs, number or providers, and number of system users
Our portal, kiosk, telemedicine, and interactive reminder texting are iPad, iPhone, and Android-enabled creating an excellent patient experience while keeping them engaged
Some multi-specialty groups actually use an assortment of different systems pieced together in order to handle all of their specialties, but an all-in-one solution accommodating all specialties is ideal.
An All-in-One Solutions Suite: Medics
The Medics EHR and PM are excellent for all of your group's primary care requirements, and for virtually every specialty including anesthesiology, behavioral health, and radiology.
Our systems produce a nearly 99% success rate on first attempt clearinghouse claims, and they contain a group of powerful tools designed to ensure you get every dollar for every visit.
The EHR and PM operate as a single, unified solution, or each can be obtained separately as needed. Implementations can be in cloud or in customer hosted configurations.
And, our own MedicsRCM is available for multi-specialty groups that prefer to outsource their revenue cycle management requirements.
A Suite Built for Your Needs!
So, whether you need family / guarantor billing for pediatrics, separate cases for orthopedics, workers compensation and no-fault for any specialties needing that, time units for anesthesiology, clinical notes and EDI for behavioral health, or any other combinations, the Medics Suite can assist!
"We have 40 office locations throughout NY's Hudson Valley region with approximately 600 employees, and 120 providers in primary care, and in specialties spanning allergy to women's health, and our Medics system handles it all."
James Olver, CEO
Horizon Family Medical Group (HFMG)
40 office locations throughout NY's Hudson Valley