How to Increase Your Medical Practice Revenue by 20-30%
Revenue Cycle Management: Best Management Practices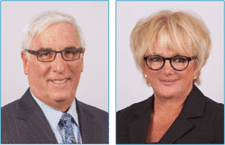 With a myriad of payers and thousands of coding possibilities, now is not the time for an RCM company.
Now is the time for an RCM company.
See what RCM really is, from appointment scheduling (yes, that's included) through all of the steps including coding and best practices.
See also why practices typically enjoy a 20-30% increase in revenue when RCM is employed.
The presenters are compelling.
Ira Spector MD CPC, as you can see, is a physician and a certified coded.
Terry Spector is a comprehensive powerhouse of knowledge when it comes to overall medical practice management.
Together, they present a captivating 30 minute overview on RCM.
Just fill out the form on this page to view this recorded webinar.
---
Ira J. Spector, MD CPC has over 30 years of experience as the managing partner of a large medical practice. In 1987 Dr. Spector created and was president of Madonna Perinatal Services, which has become a regional health care company. As a CPC, Dr. Spector is committed to helping physicians maintain financially successful independent practices.
Terry Spector also has over 30 years of experience in managing medical practices. She's developed successful business office procedures and systems for numerous practices in all specialties. Terry is skilled in coding and documentation requirements as well as in staffing and workflow. Terry has helped transition hundreds of medical practices that had financial and operational difficulties into ones that flourished and prospered.