Top 6 Healthcare Business Trends on Track to Affect your Bottom Line and Efficiency in 2022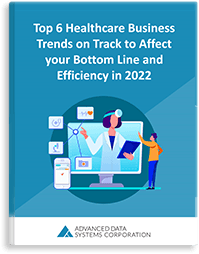 It's not easy to predict the future, but it is easy to go through statistics and recommendations to help you thrive in 2022.
In this e-book, we'll talk about 6 top trends likely to affect your bottom line in 2022.
But don't worry, because we have solutions!
To gain instant access to this free resource, fill out the form on this page.