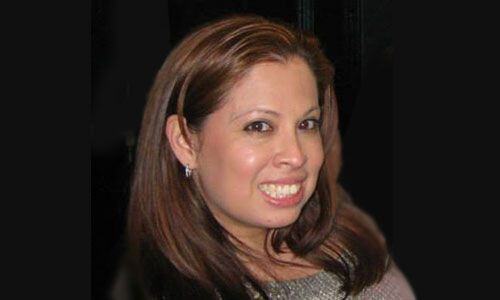 5 Benefits of Telemedicine for Those Struggling with Mental Health
The number of patients seeking health care for mental health issues from your organization seems to be increasing as of late, prompting you and fellow stakeholders to consider options for expanding service. Or, you are aware of changes in regional demographics and you have determined that many patients struggling with mental health are too far away for you to realistically provide service on an ongoing basis.
But instead of opening up satellite offices to address patients living far away or referring patients to providers who are closer to their homes than your facility, you are now interested in investigating a technological solution with telemedicine.
As a report from Acta Informatica Medica put it, "Telemental health care is particularly advantageous and inexpensive through the use of current technologies and adaptable designs, especially in isolated communities."
With the advent of high-speed Internet connections and most people having access to camera-equipped smartphones, desktops or laptop computers, the virtues of telemedicine become clearer. Of course, the system you install in your facility must-have software and computers with robust security systems in place to protect patient privacy. HIPAA regulations require you to safeguard the communication between patients and providers.
Keep that in mind as you test and evaluate telemedicine solutions for patient encounters. And before you adopt this technology, it's useful to consider the following five benefits of telemedicine for those struggling with mental health.
Easier Access to Mental Health Care Services
It's a shame that any patients should have to face obstacles in getting access to the mental health services they so vitally need. For those who live in remote areas with a poor ratio of physicians to patients, patients might find it prohibitively expensive to travel on a regular basis for mental health services.
Sometimes patients are homebound or their lives are so complicated that they find it difficult to maintain a regular schedule for therapy. In some cases, patients are unable to come in for service simply because they cannot arrange childcare. Telemedicine removes such obstacles, making for a frictionless experience in lining up mental health care service from remote.
Customized Approach to Care
A major benefit to telemedicine for mental health is your ability to fine-tune treatment approaches for each patient, on an individual basis. The technology enables you to track the progress of patients over time automatically, helping you identify trends so you can intervene and change your approach during subsequent patient encounters.
Patients will have varying mental health needs to address, from simple to more complex, some involving prescription medication and others that rely on counseling only. A data-driven approach to the care you provide via telemedicine makes it easier to customize treatment.
More Convenient to Set Appointments and Refill Prescriptions
How long does it take to set up an appointment when a patient calls into your office? There's the time it takes to answer the phone and then perhaps put the patient on hold before you transfer to the scheduling desk, where there might be a long queue of other patients seeking the same service.
Not only does your staff have to take a lot of time in processing appointments, but the patients also have to stay on hold too, which is highly inefficient. But when you work with Electronic Health Records or EHR software with your telemedicine set up via an online patient portal, you can allow patients to log in and request appointments as well as ask for prescription drugs to be refilled. This is done quickly and conveniently, with the transactions protected by robust security. Freed from this burden, your staff can spend more time taking care of patients instead of doing paperwork.
Fewer Problems with Missed Appointments
Mental health patients may wind up missing appointments for a range of reasons, including their own mental health state or issues with work or family. But since it's vastly more convenient for a patient to log in with his or her own device, appointments can be maintained in a virtual setup when they would otherwise be canceled or turn into no-shows with no warning.
For patients who experience anxiety about meeting social demands such as driving from home to an appointment in a distant location, the ability to check-in via telemedicine with their mental health professional could make all the difference in improving their mental health.
Telemedicine Makes Specialists More Available to Patients in Underserved Regions
Patients with particularly difficult conditions to address typically have an increased need for access to specialists. Of course, the availability of specialists tends to be higher in more densely populated areas, making treatment a bit thornier for patients living in rural areas. You can provide access to specialists using the same system that the primary counselors and doctors use to communicate with patients. So adding a consultant to the mix is easier to arrange when done in virtual sessions online.
Integrating a new system like telemedicine into the regular workflow processes of your medical organization can be tricky. It's useful to partner with third-party experts who understand the ins and outs of virtual mental health consultations. For more insight into developing a telemedicine program and to learn how this technology can help expand the level of mental health treatment you provide, click here for our free and informative telemedicine video.

Key Takeaways:
- Patients who were previously underserved because of their remote location can now avail themselves of mental health care through telemedicine systems.
- Your organization can treat more patients than is currently possible thanks to the ease of access with smartphones or computers.
- All patients need is a device with a camera and microphone so they can communicate with medical professionals online.
- You can customize care for mental health patients with telemedicine, which makes it easier to schedule regular assessments of their progress.
- Telemedicine's convenience results in fewer missed appointments.
- Patients will find it easier to schedule appointments and order prescription drugs via the telemedicine system.
About Christina Rosario
Christina Rosario is the Director of Sales and Marketing at Advanced Data Systems Corporation, a leading provider of healthcare IT solutions for medical practices and billing companies. When she's not helping ADS clients boost productivity and profitability, she can be found browsing travel websites, shopping in NYC, and spending time with her family.