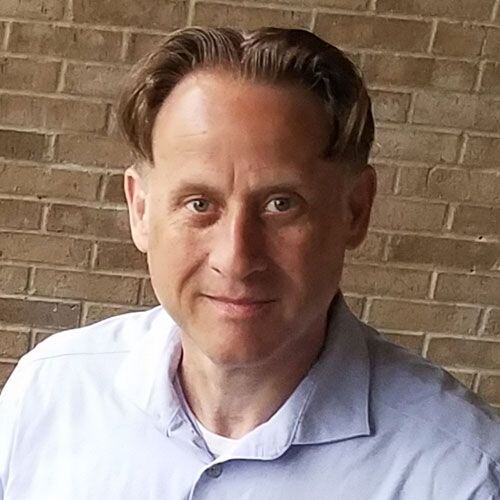 Why Your Behavioral Health Practice Needs Specialty-Specific Practice Management Software
On any given day at a behavioral health clinic, the staff may be called upon to serve patients and family members similar to any other medical practice. They greet clients arriving for appointments, verify insurance coverage and personal contact information, and escort them to comfortable exam or consultation rooms. Depending on the nature of the visit, a nurse or medical assistant may take vital signs and update the patient record to ensure the file is up-to-date and accurate.
However, caring for the 25% of Americans who suffer with mental health disorders is often more complex than providing primary care.
For example, many people passing through a behavioral health practice also have underlying medical conditions and socioeconomic determinants that contribute to low-compliance rates. Staff members must screen for signs and symptoms that indicate team-based care is necessary. A survey of more than 6500 primary care physicians revealed that 50%-90% of patients referred for external BH services never receive treatment – often because the patient never initiates service.
Finding a better model of integrating medical care and BH services is critical for the mental health population. Numerous studies confirm medical outcomes improve for patients with chronic and acute diseases when effective mental health and substance abuse treatment is delivered in conjunction with primary care services. The challenge is finding solutions that improve care delivery processes while addressing financial and organizational barriers. Behavioral Health Practice Management software may be the key to enhancing service delivery and patient outcomes.
---
Watch how MedicsPremier PM Software can increase your efficiency while reducing costs.
---
What is Behavioral Health Practice Management Software?
Practice management (PM) software allows administrators to strengthen the service delivery model by exploring workflow patterns, and initiating more efficient, more effective processes. By identifying the needs of each patient, and patient groups, as well as individual team members, the organization is able to better serve its clients.
For BH practices, better services may include developing policies that create same day appointments for external referrals, initiating insurance pre-authorization protocol or providing acute stabilization solutions for clients who must wait to see a preferred mental health specialist. PM software also gives behavioral mental health clinic administrators necessary tools to assess staff skills and knowledge gaps.
Extracting data within the EHR via PM software report generation tools provides ample information to determine if your team could do better by your clients by offering secure, digital appointment scheduling, pre-visit, and post-visit follow-up calls, or more rigorous screening techniques.
Behavioral Health Practice Management software tracks every touch point in the patient flow from the first telephone call or referral through scheduling, coding, billing and reimbursement for services. Armed with this information, your organization can address weaknesses in your service delivery model, and implement changes that make your clinic operate more efficiently, often resulting in higher profit margins and better patient outcomes.
Which Specialty-Specific BH Software Is Right For Your Organization?
Mental health professionals tend to be more involved with local law enforcement, social service agencies and community outreach facilities than other specialty medical providers. The unique community engagement levels and diverse types of clients seen can make choosing BH software challenging. Every practice is different and has its own rhythm and resources. Some psychologists only offer outpatient services, while others may focus on inpatient care. Partial inpatient treatment plans are vastly different than outpatient services.
Additionally, there are unique coding guidelines for psychiatric care, counseling sessions, substance abuse programs and prescription monitoring services. If your clinic also provides virtual office visits, there is another set of billing codes and insurance concerns to address.
All of these needs are easier to manage withcustomizable BH practice management software.
Are There Benefits to Using Specialty-Specific Behavioral Health Practice Management Software?
An ideal PM solution allows clinicians, counselors and other medical team members to identify the diagnostic codes and modifiers used most frequently in your particular medical business model, facilitating faster coding and claims filing tasks.
Whether your practice serves juveniles with conduct disorders and ADHD, or you primarily serve adult patients with schizophrenia who require recurrent hospitalization, your staff shouldn't have to wade through hundreds of ICD-10 or DSM-5 codes to find the appropriate diagnostic label. When codes are used appropriately, there are fewer denied and pending claims, improving cash flow. With fewer claims requiring additional internal review, staff members can devote more time focusing on patient-facing services.
While each practice will benefit from a PM software differently based on their unique needs, there are five key benefits of implementing speciality-specific PM solutions that are nearly universal. They are:
Time-saving features that reduce clicks and improve accuracy.
Digital files reduce physical storage requirements, potentially allowing space to add another conference room or treatment area, without investing in remodeling or major construction.
Functionality that supports Meaningful Use reporting and coding compliance.
Automation, including secure, digital billing, that positively impacts revenue streams and office productivity.
User-friendly scheduling modules that instantly share appointments among the team, facilitating parallel appointment scheduling and other ancillary services at the most cost-effective time for the clinic and the most convenient time for the client.
Key Features of an Ideal BH Practice Management Software Package
The information in your EHR provides valuable clues that will help you map your current workflow. Adding Behavioral Health Practice Management software, with custom report generation capabilities to the mix gives your organization the granular data you need to fine-tune your organization's processes and procedures.
While your staff uses fewer keystrokes and clicks to update the digital files, automation allows them to eliminate – or dramatically reduce – the amount of time previously spent rifling through paper files, verbally managing referrals and preparing handwritten prescriptions. Indexed, searchable files make finding information in the system faster, too, providing scanned documents are abstracted properly.
As mentioned earlier, scheduling is faster if your BH practice exploits built-in scheduling tools. In addition to allowing instant sharing across all departments within your organization, which may help you capture more revenue, more efficiently, your staff can define appointment types that fit your patient population, schedule private and group therapy sessions and even set up alerts for missed appointments, allowing you to quickly see which patients, or patient groups, consistently fail to show up for appointments. These alerts may signal weaknesses in your schedule confirmation process, or indicate which patients would be more compliant with automated text or voice reminders about their upcoming visit.
While shaving off several minutes of processing time for every claim can add hundreds, perhaps thousands, of spendable dollars to the practice's coffers annually, confirming insurance coverage before providing services can improve revenue capture in real time. Electronic claim submission features that allow simultaneous submissions to multiple insurance providers, reduce errors and expedite faster payment from all third-party sources. These features, along with claim denial manager notifications that alert processors to potential errors before filing the claim save both time and money for your accounting team.
Finally, customized reporting increases visibility and supports corrective actions that lead to positive changes within your practice – changes that will improve patient care and drive an organization-wide evolution from a workable environment to a patient-centric, lean organization that performs like a Swiss timepiece. Detailed reports allow you to review patient status, financial reports, claims in progress and patient population data your organization needs to meet your goals and best serve your clients.
Managing a successful Behavioral Health Practice is not like running any other medical service organization. Few people will fail to see an orthopedic surgeon if they know they have a broken femur or suspect a hip joint is failing. However, many people suffer silently from mental health disorders because they fear stigma or face cultural barriers to seeking care. Serving this unique population demands a medical organization that is lean, strong and capable of guiding them through their medical journey. Implementing best-fit, customizable specialty-specific practice management software will help your team increase internal efficiency and productivity while improving overall patient care. Here are the key points to remember when exploring software solutions for your clinic or practice.
Conclusion: An ideal BH practice management software package:
Provides opportunities to save time creating, updating and maintaining digital patient records
Utilizes automation features that save valuable time and money
Includes electronic claims processing modules that allow your practice to file claim with multiple payers simultaneously
Features must support workflow mapping and process analysis for all patient touch-points
Has scheduling modules that allow interdepartmental sharing, and preferably missed appointment alerts and automated appointment reminders across diverse channels like text, telephone, chat and patient portal email systems
Enables BH practices to maximize office space by reducing paper file storage and redesigning workflow patterns that relocate shared computer terminals to more convenient areas for all staff members
Improves cash flow by creating opportunities to capture self-pay and co-pay funds before visits
Incorporates insurance verification into the sign-in/reception phase and patient payments into the follow-up appointment schedule and exit interactions
Your Behavioral Health Practice has its own unique patient population and care delivery model. You need a speciality-specific Behavioral Health Practice Management software package that is tailored around your daily workload and the services you provide.
To learn more about ADS solutions for mental health professionals, view our free Practice Management Demo. It's simple. Click here, fill in the short form, and download the free demo to see why thousands of your colleagues are already using ADS Practice Management Software to improve profit margins and internal productivity, and create a better model for care delivery for your patients.
About Stephen O'Connor
Stephen O'Connor is the Director of Brand and Digital Marketing, responsible for many aspects of Advanced Data Systems Corporation's (ADS) marketing, including product marketing, customer acquisition, demand generation, brand, brand design, and content marketing.
Stephen has more than 20 years of healthcare industry experience. Prior to ADS, Stephen spent 11 years at Medical Resources Inc. (MRI), most recently as the Manager of Marketing & Internet Services, where he and his teams were responsible for all marketing efforts and the market positioning of MRI's services.
Stephen spends his day's planning, writing, & designing resources for the modern healthcare professional.