What is CCM?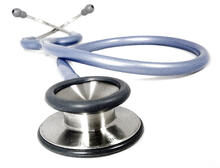 CCM is a CMS initiative calling for 20 minutes of non-face-to-face time (code 99490) per calendar month by a physician (primary care or specialist), or other qualified healthcare provider with patients having at least two chronic conditions, each expected to last at least 12 months or until the patient's death, and where a comprehensive treatment plan for the patient can be established, implemented, and monitored.
CCM gives multiple chronic care patients almost limitless access to their provider in an effort to at least keep them stabilized, if not improved.
Why should I go for CCM?
A very significant Medicare incentive of $41.44 is the per patient / per month national average.
The average annual number of unique Medicare patients for a family medicine practice is 7161 of which 68.6%2 (or 491) have at least two chronic conditions. With $41.443 as the national average, that's $244,164.48 in CCM reimbursements.
You should be easily able determine your practice's potential revenue.
What's needed to go for the CCM incentive?
The practice must have a certified EHR; the Medics EHR from ADS is ideal to use for CCM reporting.
It also helps to have a reliable CCM resource guiding you toward your compliance.
Simply complete the Request Information form for more details on our Medics solutions for initiatives and incentives, and how to easily take advantage of CCM.
---
1Per the MGMA Cost Survey for Single Specialty Practices: 2013 Report Based on 2012 Data specific to the specialty of family medicine. Includes Medicare A/B and Medicare Advantage.
2CMS.gov - County Level Multiple Chronic Conditions (MCC) Table: 2012 Prevalence, National Average.
3Reimbursement amount from the CY 2016 Physician Fee Service Final Rule, October 30, 2015, averaged across 89 localities.