Personalized, 24 x 7 x 365 Healthcare needs Personalized, 24 x 7 x 365 Automation!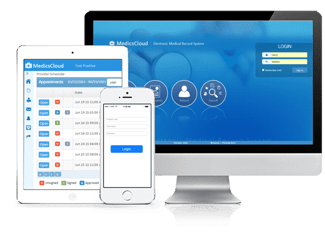 If you're considering the concierge medicine approach, you'd be giving your patients direct access to something highly exclusive: you, 24 x 7 x 365!
Or, you might already be in it.
Either way, your EHR and financial/management software also needs to be accessible around the clock by you, and by your patients. That's why the MedicsCloud Suite is ideal for concierge medicine!
The Suite supports:
iPad, iPhone and Android mobility and engagement by you and your patients
telemedicine sessions with patients using their devices from almost anywhere
HCFA/UB/WC/NF claim submissions at any time encounters or consults are completed
transcribing reports using your device with our built-in Medics FlowText and Dragon Medical One or almost any voice recognition system, and being able to transmit finalized reports from the device
viewing the patient's radiology images via links provided by the imaging center or through images already attached the patient's record
MedicsPortal for 24x7x365 patient connectivity using their devices to make secure payments online, schedule appointments, communicate, complete questionnaires, and more
MedicsKiosk for in-office self-registrations and "paperwork" using their devices
your ability to connect with patients' data and the Medics scheduler using your device
With the MedicsCloud Suite you can be accessible and practice true concierge medicine essentially without barriers or limitations other than where security restrictions may apply!
You can do the same with MedicsRCM if comprehensive revenue cycle management services is preferred.
The MedicsCloud Suite and MedicsRCM are excellent for virtually any specialty making it perfect for concierge medicine, since almost any specialty can be in concierge medicine today.
Simply complete the form on this page for more information on how we can help with automation for your concierge medicine practice or group!
"When a patient's record is opened, virtually any and every piece of information needed on the patient becomes immediately available. Medications prescribed, test results, images, allergies, previous visit details…all of this is easily viewed directly from the patient's record. The system is a pleasure to use, and the ROI it produces in terms of eliminated redundancy and manual drudgery is extraordinary."

Steven Gronowitz, MD
Clifton, NJ